DECORACIÓN CON GLOBOS PARA QUINCE PRIMAVERAS ESP/ENG.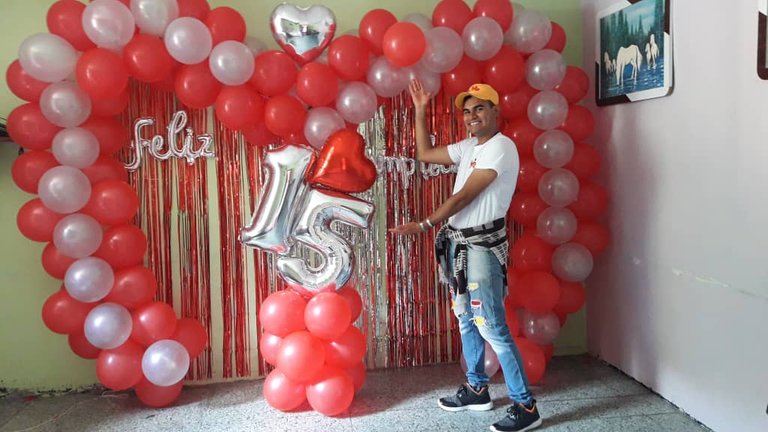 Buenos tardes, estimada familia, un gusto narrar en su comunidad y plasmar una experiencia muy cautivadora, la decoración de unos 15 años, cuyo creador se llama Jesús Peña, un joven muy creativo e ingenioso que con su experiencia, solicitó a la mamá de la cumpleañera una serie de materiales y con la ayuda de 3 ayudantes para agilizar la creación, la cual será un arco de globos en forma de corazón.
MATERIALES E INSTRUMENTOS:
Un hilo pábilo.
Globos de color rojo y planeado, 80 unidades por tipo.
Una tijera.
Una cinta para embalar.
Globos metálicos números 1 y 5, letras de feliz cumpleaños y las formas de corazón rojo y planeado.
Unas cortinas: 2. de color rojo y 1. plateada.
Bolsita de Clavos.
Martillo.
Good afternoon, dear family, a pleasure to narrate in your community and capture a very captivating experience, the decoration of a 15 years, whose creator is called Jesus Peña, a very creative and ingenious young man who with his experience, asked the mother of the birthday girl a series of materials and with the help of 3 assistants to expedite the creation, which will be an arch of balloons in the shape of a heart.
MATERIALS AND TOOLS:
A pábilo thread.
Balloons of red color and planned, 80 units per type.
One scissors.
Packing tape.
Metallic balloons numbers 1 and 5, happy birthday letters and the red and silver heart shapes.
Some curtains: 2. red and 1. silver.
Bag of nails.
Hammer.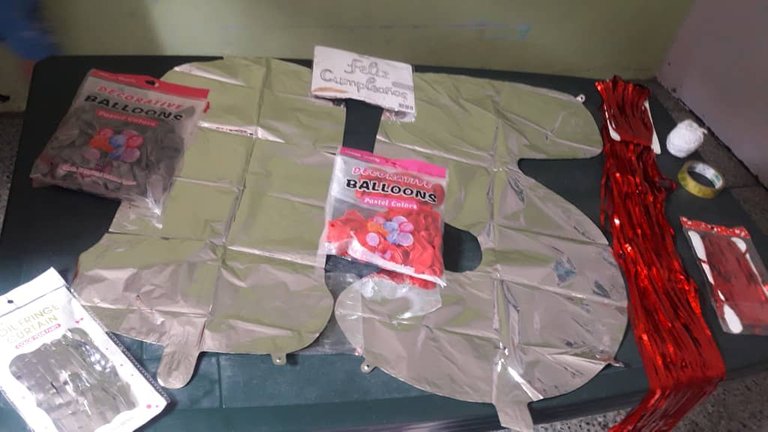 Una vez que nos dirigimos al sitio donde será el compartir, visualizamos un rincón de la casa especial para la decoración e iniciamos a inflar los globos de color rojo y plateado.
Once we go to the place where the sharing will take place, we visualize a special corner of the house for the decoration and we start to inflate the red and silver balloons.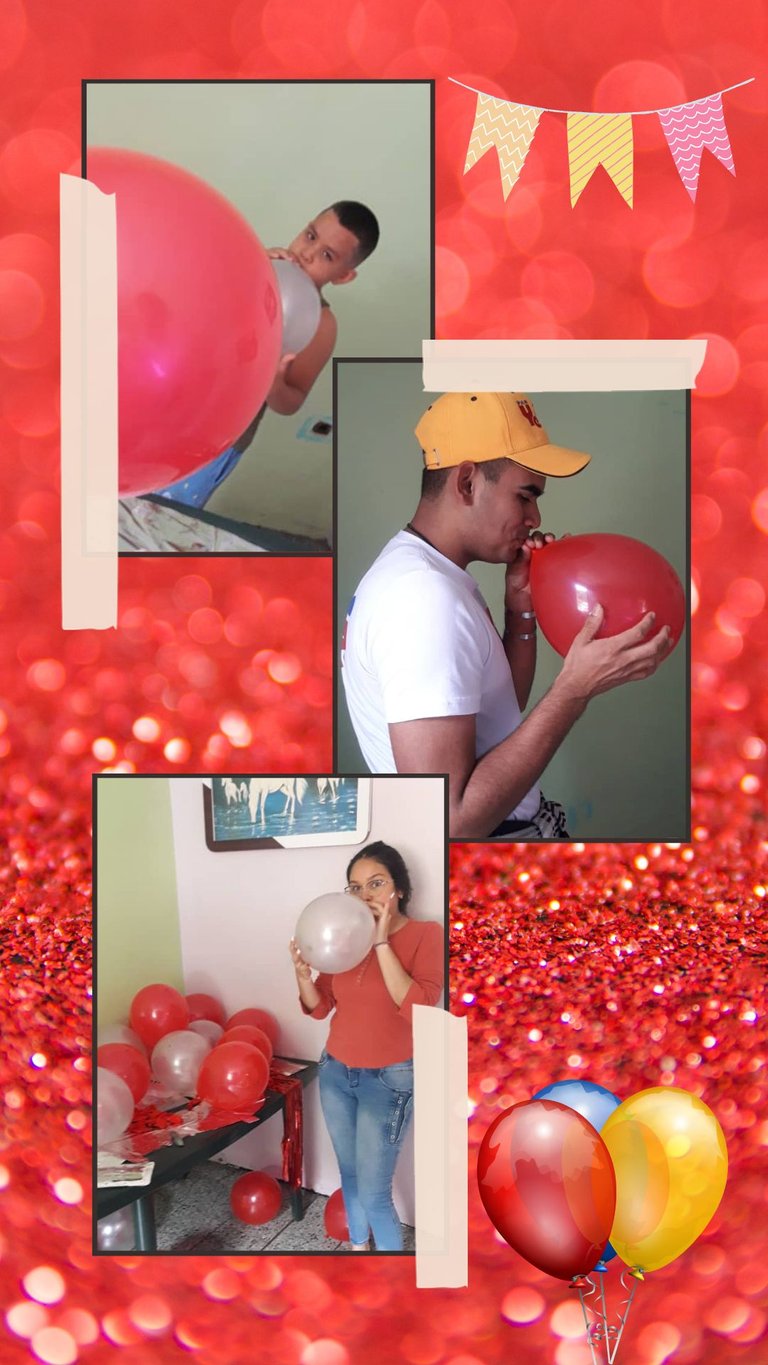 Al tener la cantidad considerable, el caballero Jesús empezó a unir en parejas los globos, siendo una pareja roja y otra plateada, para luego intercalarlas en el arco, con la ayuda del hilo pábilo, se comienza armar las hileras del mismo.
When he had a considerable amount, the gentleman Jesus began to join the balloons in pairs, being a red and a silver pair, and then intercalate them in the arc, with the help of the pábilo thread, he began to assemble the rows of the arc.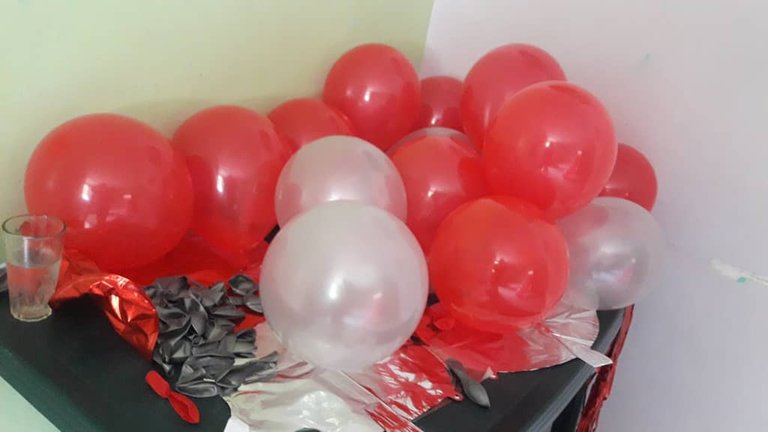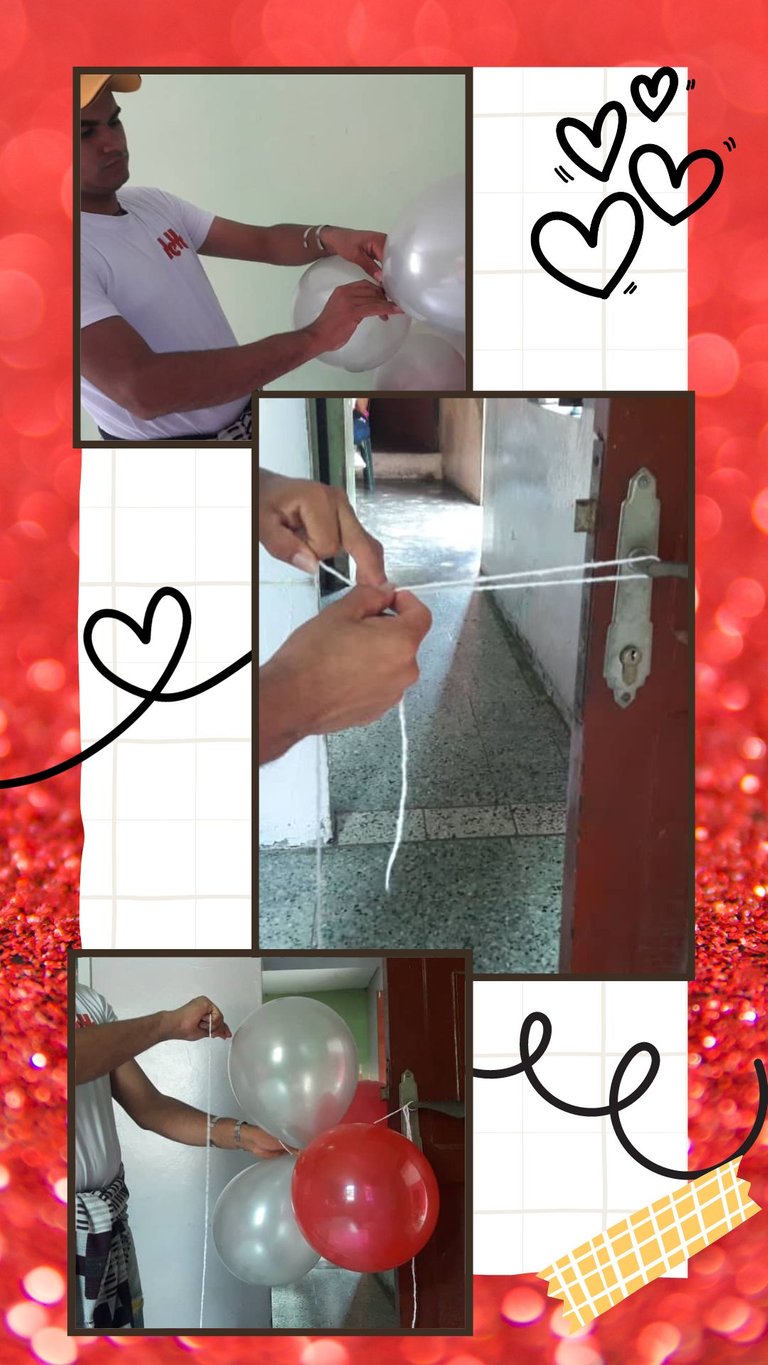 Se realizaron dos hileras de 30 globos por tramo.
Two rows of 30 balloons per section were made.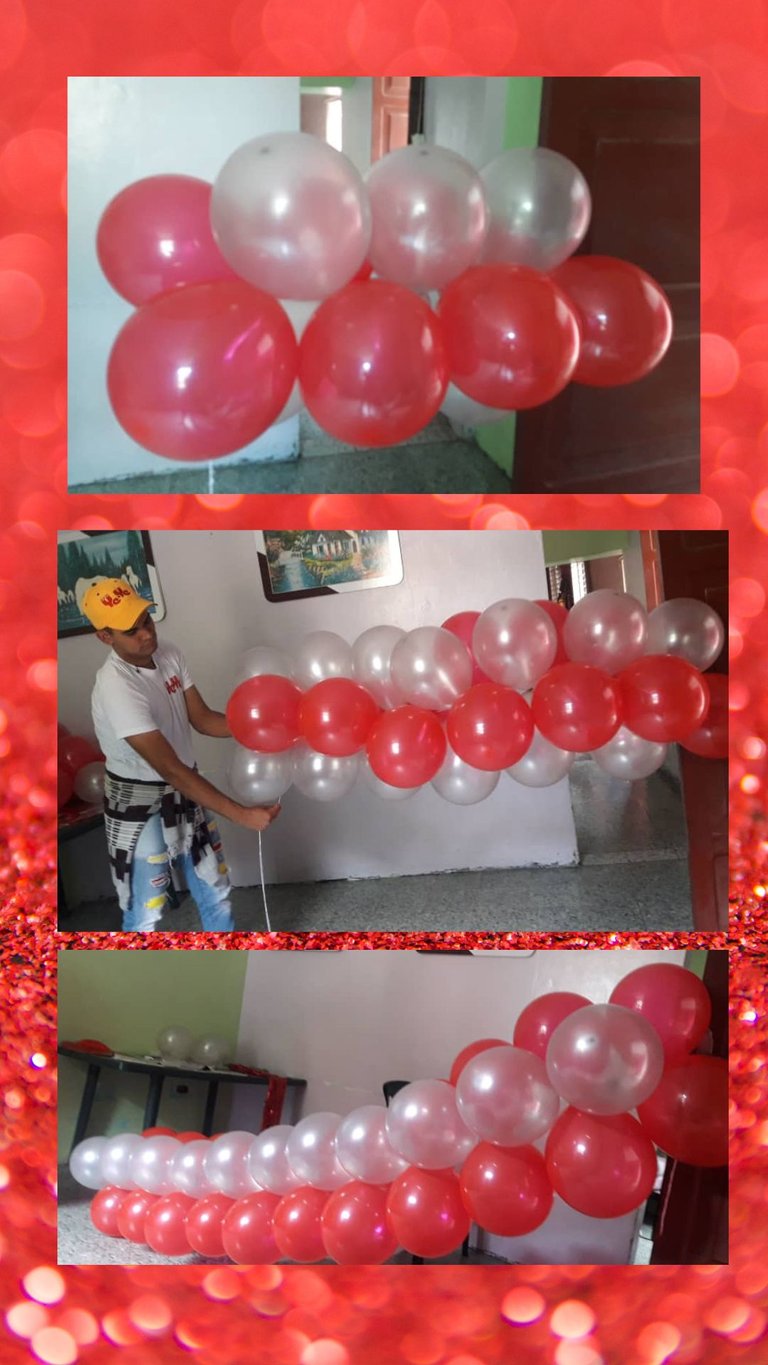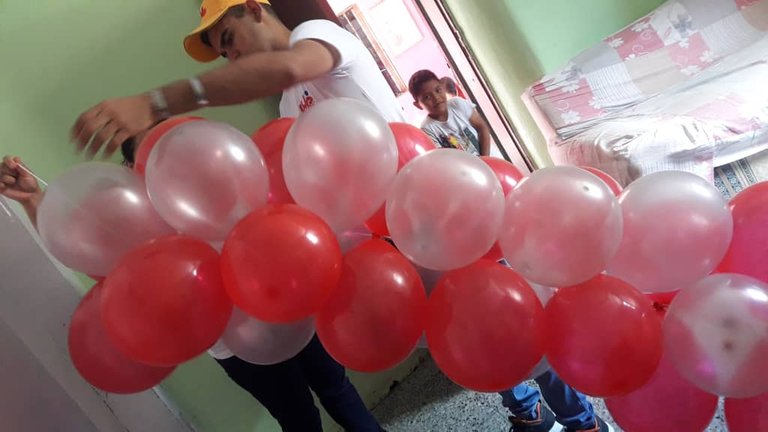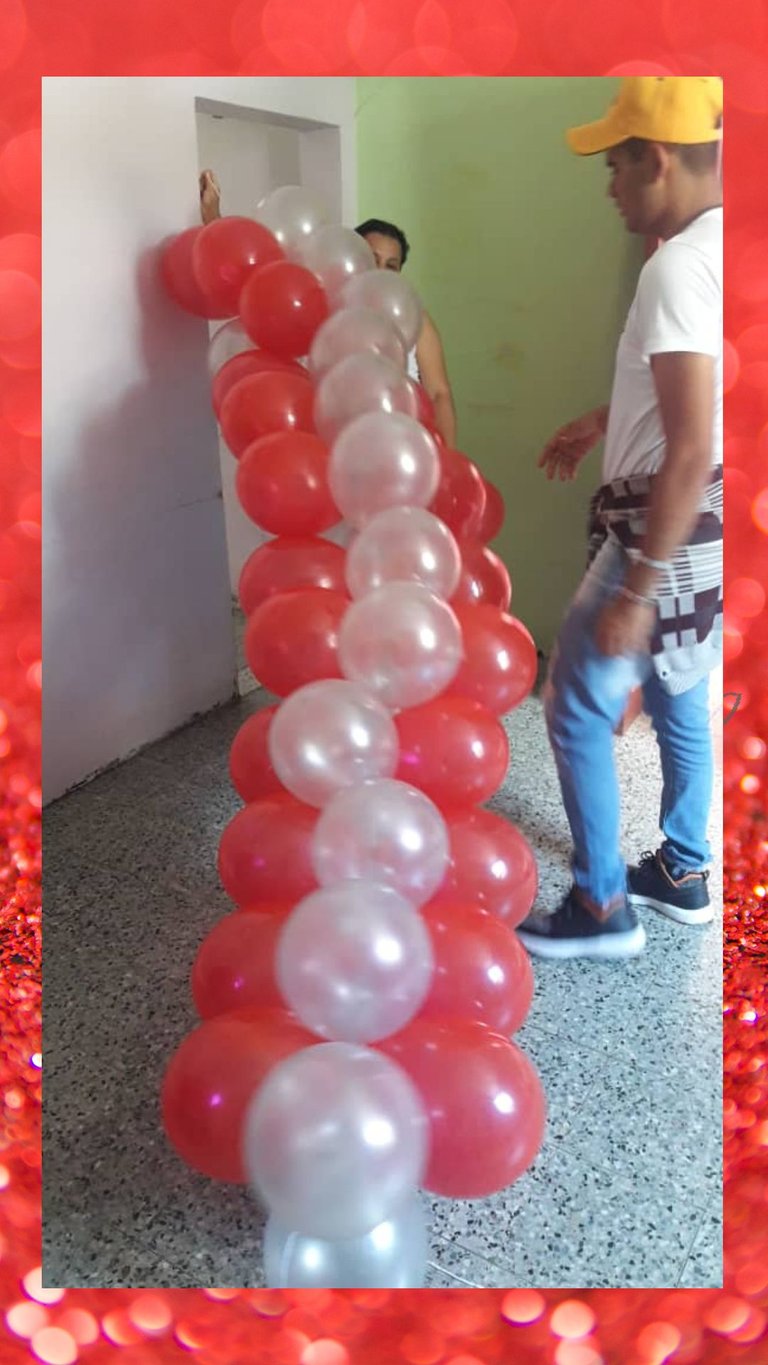 Seguidamente se colocaron las cortinas en el rincón seleccionado, en los extremos color rojo y en su interior planeado, las cuales poseen su propia cinta para su previa instalación.
Then the curtains were placed in the selected corner, in the red colored ends and in its planned interior, which have their own tape for its previous installation.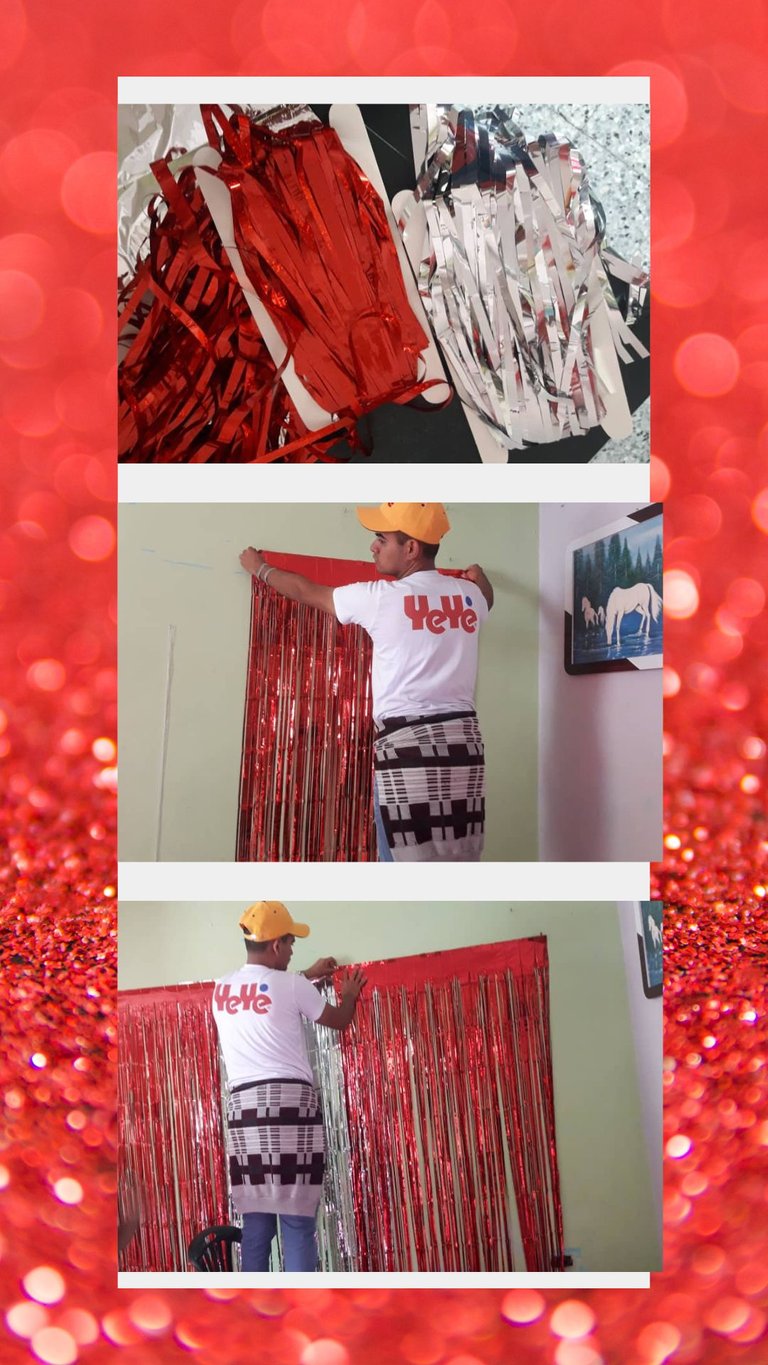 Ya instaladas las cortinas, se empieza a cuadrar los arcos que cubra la parte superior de las cortinas de manera que no se note la base de las mismas, (es decir donde va la cinta de las cortinas) y con la ayuda de clavos, martillo e hijo pábilo se monta el arco. Una odisea buscando su forma, ya que cada creador tiene su esencia de crear arte.
Once the curtains are installed, we begin to square the arches that cover the top of the curtains so that the base of the curtains is not noticed, (that is where the curtain tape goes) and with the help of nails, hammer and pábilo son, the arch is mounted. An odyssey looking for its form, since each creator has its essence to create art.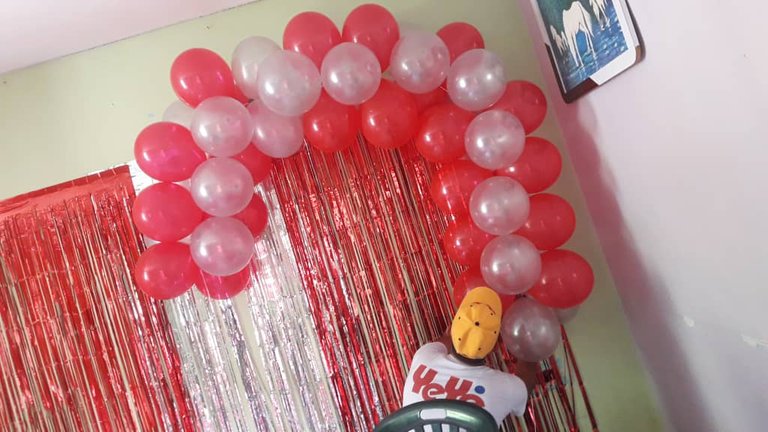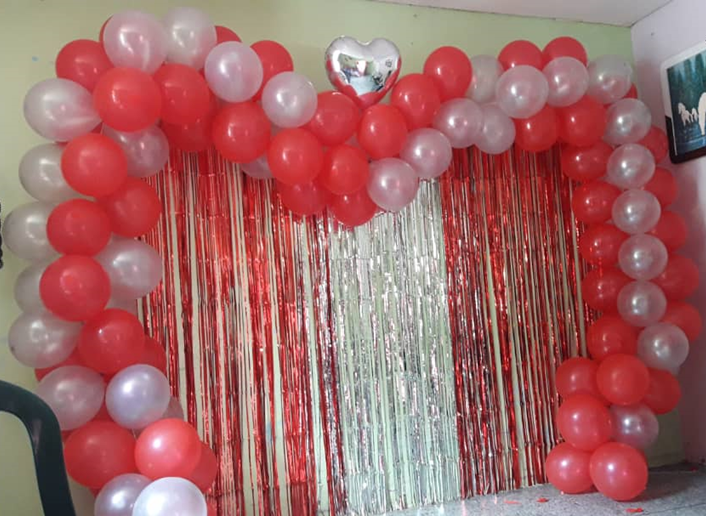 Una vez listo en la pared, la mamá de la cumpleañera procede a inflar los globos metálicos descritos en los materiales, de forma manual. Una actividad muy creativa que inculca el compartir entre amigos y familia, entre risas y anécdotas.
Once ready on the wall, the mother of the birthday girl proceeds to inflate the metallic balloons described in the materials, manually. A very creative activity that instills sharing among friends and family, between laughter and anecdotes.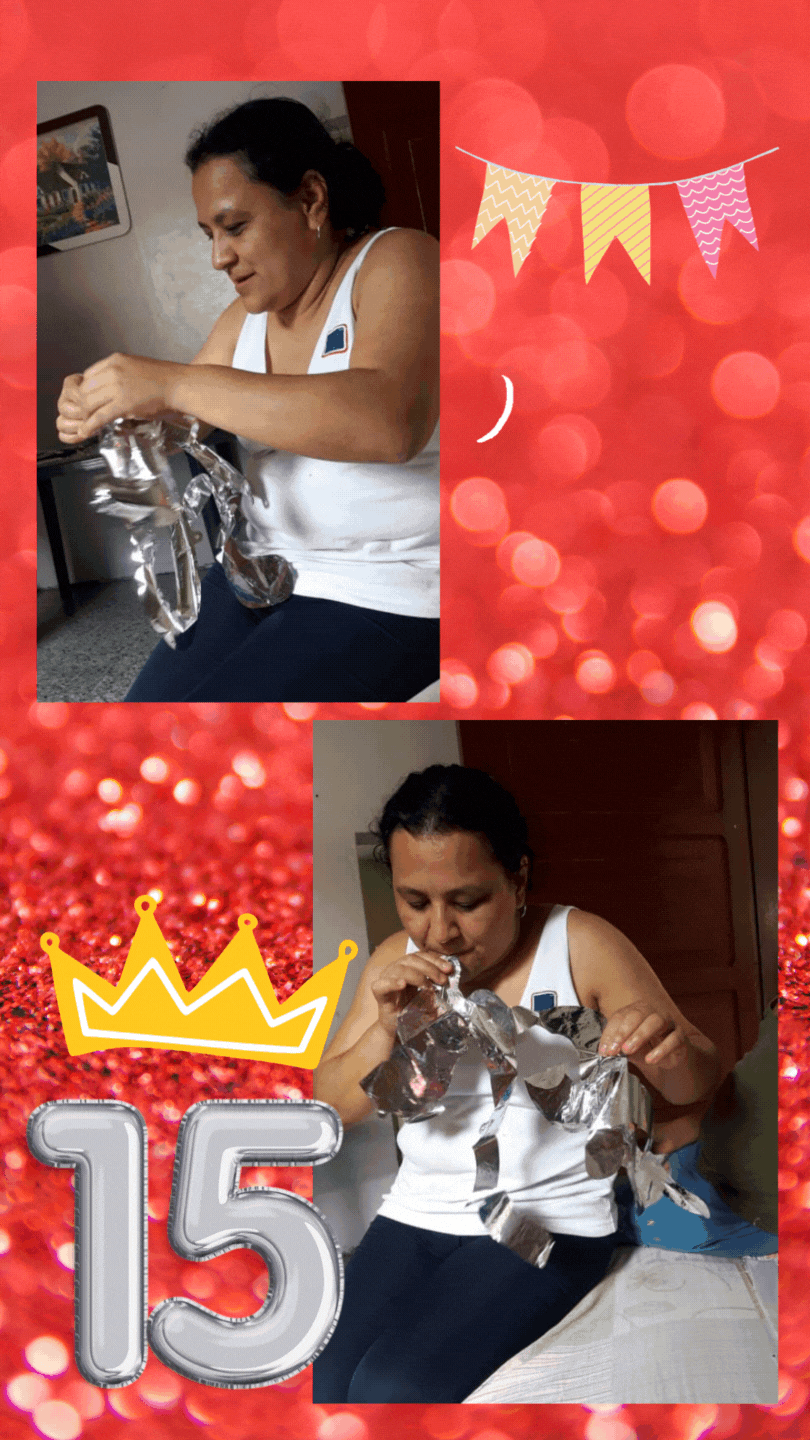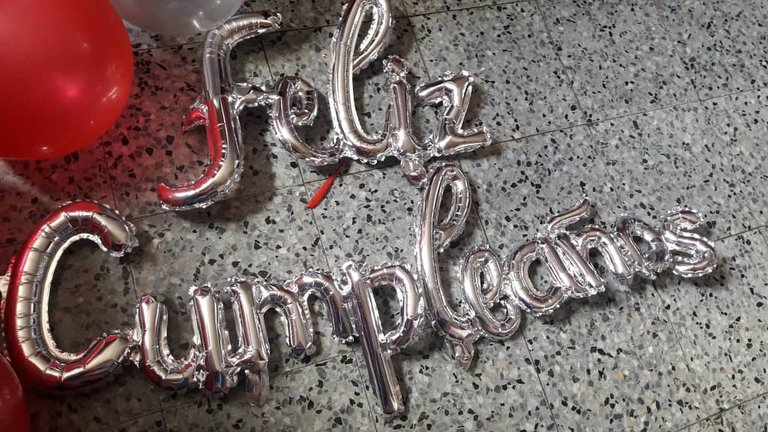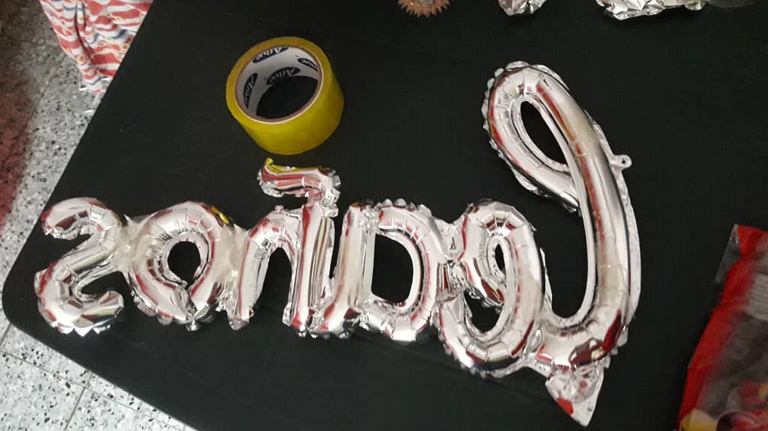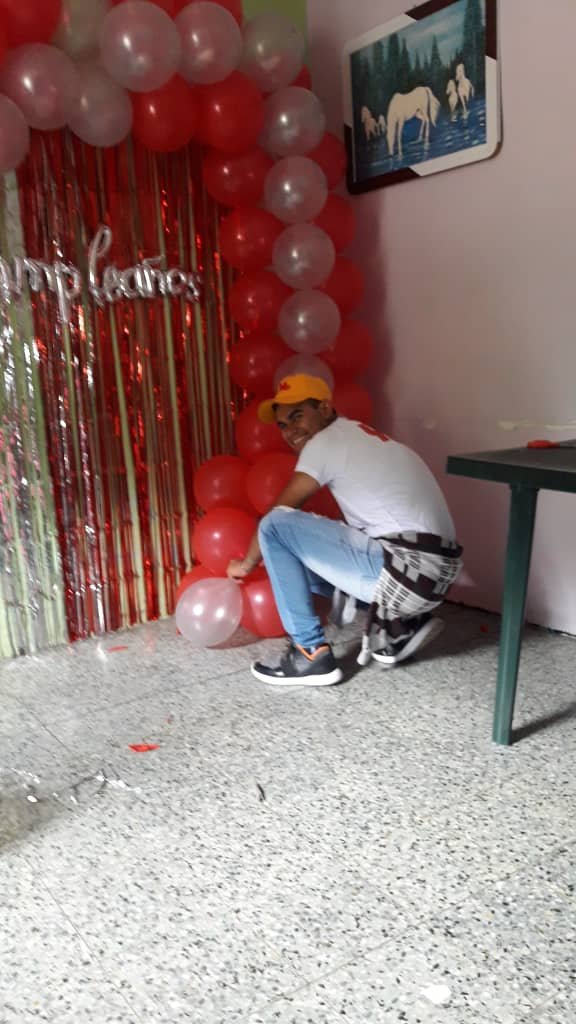 Ya listos los globos metálicos se procede a buscar la manera de encaje dentro del arco donde se vea espacioso, especial para el momento del compartir y la sesión de fotos.
Siendo el globo metálico de feliz cumpleaños dentro del arco, un corazón plateado encima del mismo. Para finalizar se realizó una base de 3 capas de globos, siendo 4 globos por capa, previamente se colocaron los números metálicos 1 y 5 unidos con el corazón rojo, trabajando con la ayuda de la cinta plástica.
Once the metallic balloons are ready, we proceed to find a way to fit them inside the arch where they look spacious, especially for the moment of sharing and the photo session.
Being the happy birthday metallic balloon inside the arch, a silver heart on top of it. To finish we made a base of 3 layers of balloons, being 4 balloons per layer, previously we placed the metallic numbers 1 and 5 joined with the red heart, working with the help of the plastic tape.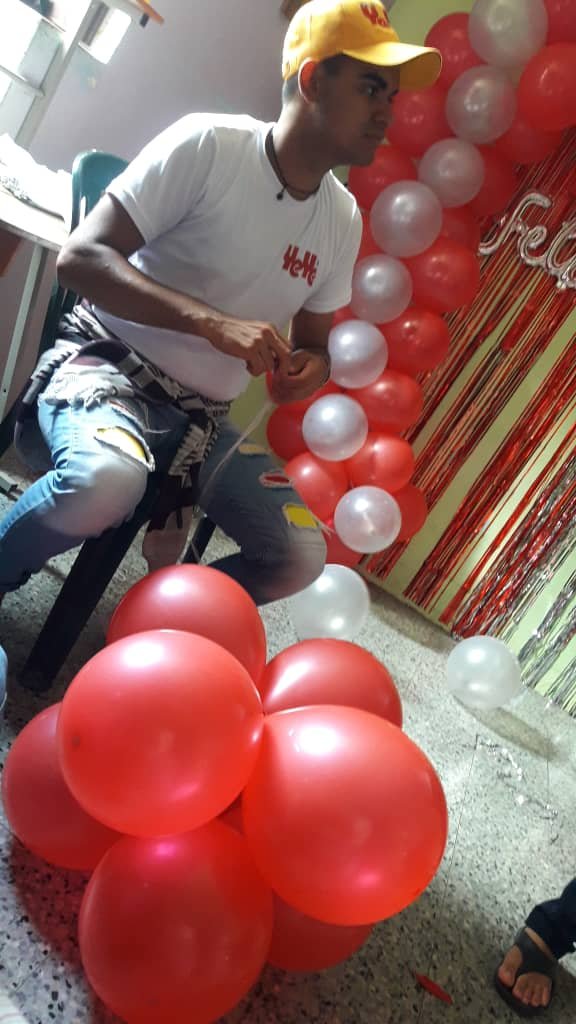 Resultando dos modelos hermosos y muy creativos, donde el número 15 se puede rotar en los extremos o en la mitad del arco, se puede visualizar la obra de arte a continuación:
Resulting in two beautiful and very creative models, where the number 15 can be rotated at the ends or in the middle of the arc, you can visualize the artwork below: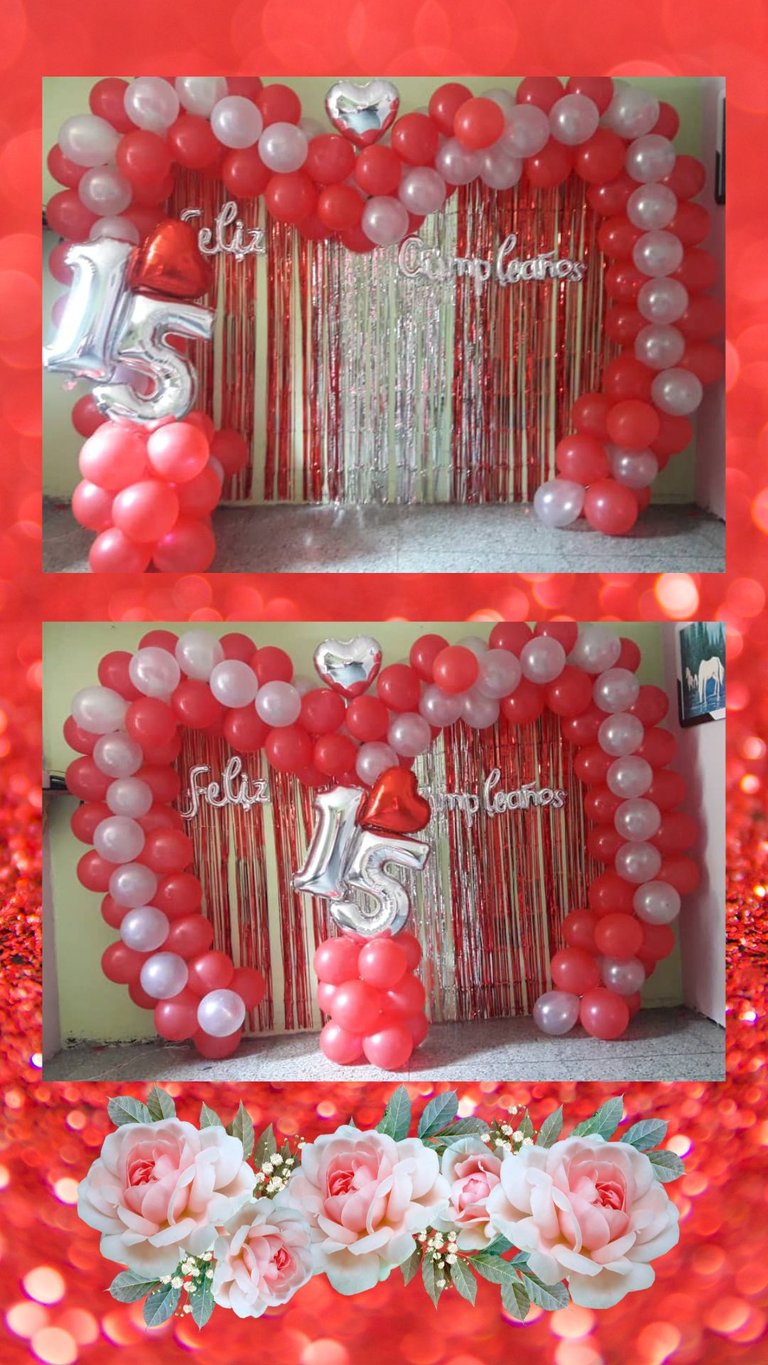 Una decoración sencilla y a la vez elegante para un compartir especial, con nuestros seres queridos, ya sea cumpleaños, bodas, bautizos, graduaciones, entre otros siendo de bajo costo monetario.
Decoraciones que muestran originalidad según su creador, en los eventos de 15 años son muy populares estos arcos ya que se celebra el fin de la niñez y la entrada a la adultez, puesto que a nuestros adolescentes este día es súper especial.
Compartiendo de la mano, con el ingenioso Jesús que Dios ilumine tus pasos y sus hermosas obras llenas de amor, para la querida cumpleañera, siendo la hija de nuestra amiga de vida. Bendiciones para la familia Vásquez Araujo.
A simple and at the same time elegant decoration for a special sharing with our loved ones, be it birthdays, weddings, baptisms, graduations, among others, at a low monetary cost.
Decorations that show originality according to its creator, in the events of 15 years are very popular these bows as it celebrates the end of childhood and the entrance to adulthood, since our teenagers this day is super special.
Sharing hand in hand, with the ingenious Jesus, may God illuminate your steps and your beautiful works full of love, in this case for the dear birthday girl, being the eldest daughter of our friend of life. Blessings to the Vasquez Araujo family.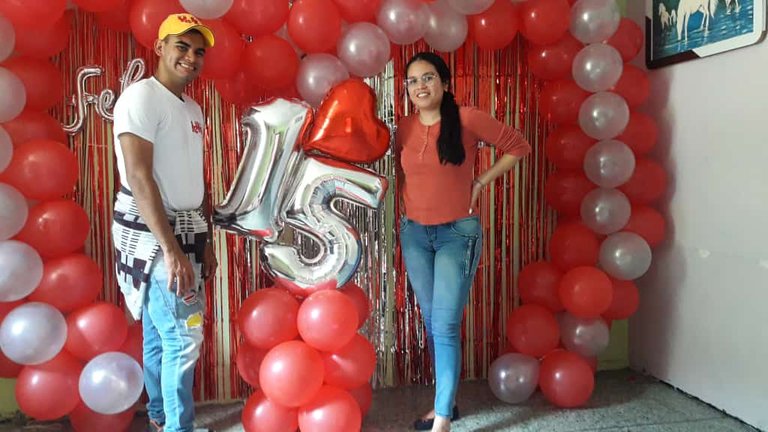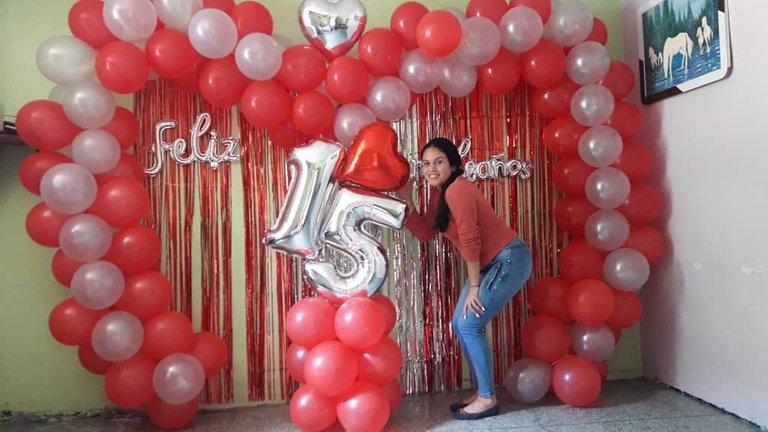 Las fotos son de mi propiedad, se usó CANVA para la elaboración de presentaciones y el traductor deelp ya que mi idioma es el español.
The photos are my property, CANVA was used for the elaboration of presentations and the translator deelp since my language is Spanish.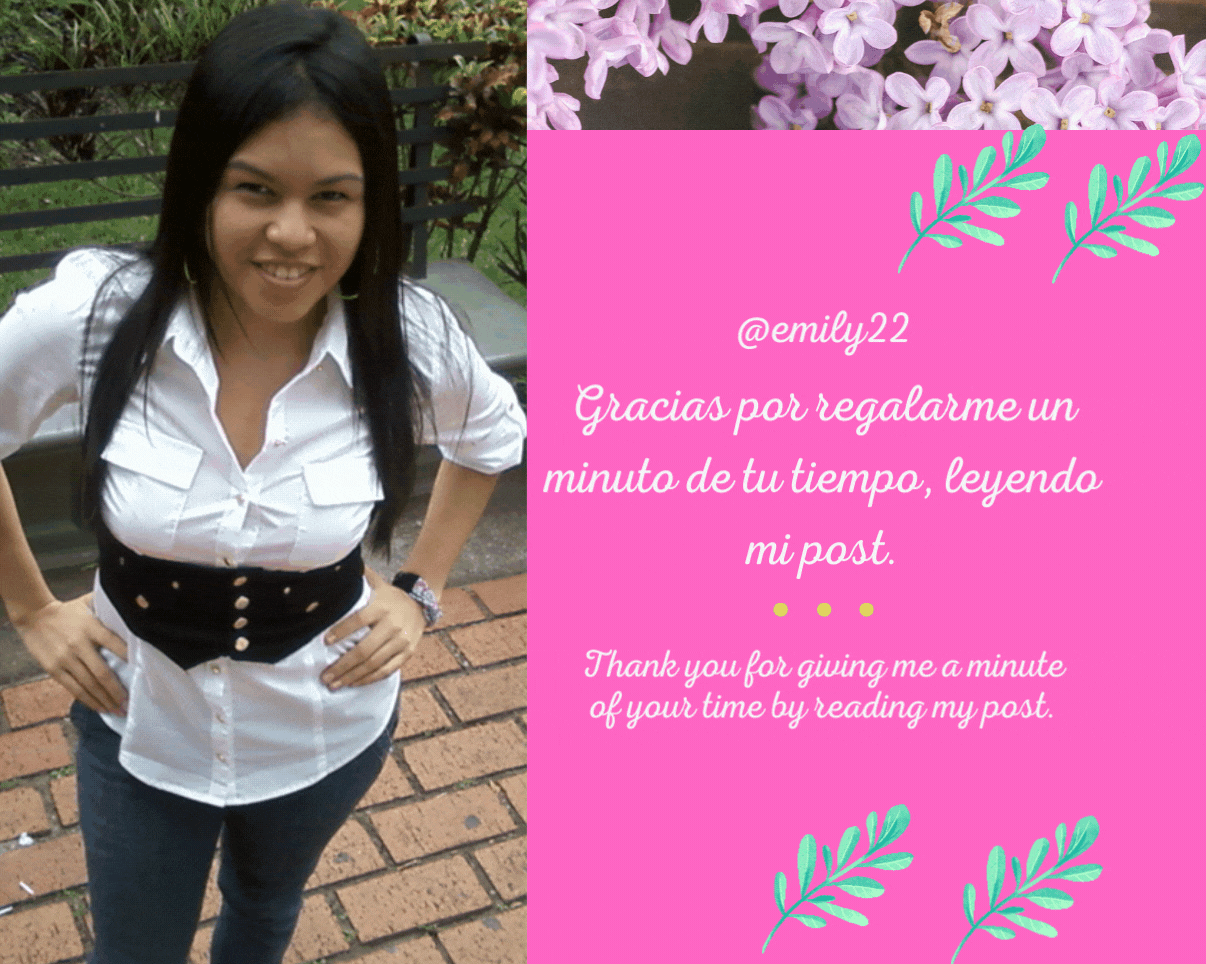 ---
---