LA LLEGADA DE UN NUEVO MIEMBRO A LA FAMILIA. ESP/ ENG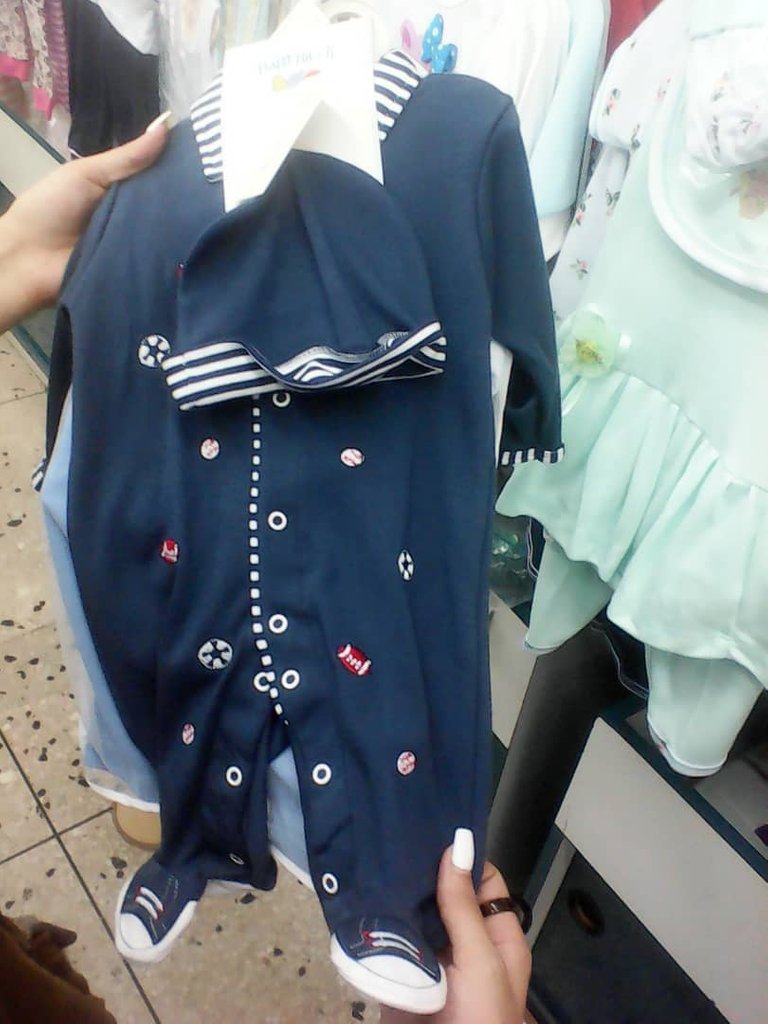 Feliz inicio de semana, familia deseándoles a todos lo mejor, aperturando mi post en su comunidad, que nos permite narrar días especiales, ya que somos un libro infinito e incierto, con el titulo la llegada de un nuevo miembro a la familia, con esta frase se une un viaje de emociones, tanto en la concreción de los anhelos paternos o familiares directos, como abuelos y tíos, ya que el bebé, desde su propia singularidad, aportará sus únicas y personales determinaciones, siendo estas de índole genéticas, congénitas, carácter, entre otras.
Desde hace unos meses atrás, en nuestro hogar fue anunciada tal noticia por parte de un hermano, que ilumino el panorama, ya que los bebes son bendiciones que Dios nos brinda, con el comienzo de una vida extrauterina representa para el neonato un gran esfuerzo, tanto desde el punto de vida biológico como psicológico según los especialistas.
Cada ocasión en consulta ginecólogas, se aprecia todos los términos que proporciona la especialista cuando se está en gestación, son muy agradables y cautivadores, claro está, cuando el bebé es deseado por la madre, porque hay ocasiones que no salen muy contentas de tan brillante noticia, demostrando su tristeza con sus expresiones y facciones.
Happy beginning of the week, family wishing you all the best, opening my post in your community, which allows us to narrate special days, since we are an infinite and uncertain book, with the title the arrival of a new member to the family, with this phrase joins a journey of emotions, both in the realization of the paternal or direct family yearnings, as grandparents and uncles, since the baby, from its own uniqueness, will bring its unique and personal determinations, being these genetic, congenital, character, among others.
A few months ago, in our home was announced such news by a brother, which illuminated the panorama, since babies are blessings that God gives us, with the beginning of an extrauterine life represents for the newborn a great effort, both from the biological and psychological point of view, according to specialists.
Every time in gynecological consultations, we appreciate all the terms that the specialist provides when you are pregnant, are very nice and captivating, of course, when the baby is wanted by the mother, because there are times that do not come out very happy with such brilliant news, showing their sadness with their expressions and features.
Pasaron unos meses y fue descifrado el sexo del futuro infante, siendo un varón, para todo padre ese sexo es su preferencia, anhelando tener a su hijo entre sus brazos y brindarle lo que tanto le gusto hacer siendo infante.
Desde pequeña me han encantado los bebes, son hermosos e únicos, cada vez que aprecio las galerías de ropa de infantes, quedo enamorada e ilusionada, de imaginar esas caritas angelicales que están detrás de cada traje de colores pasteles, en esta ocasión fuimos a indagar al centro de la cuidad, que conjunto de niño había y encontré un sin fin de siluetas, el que muestro en la portada, me llamo la atención, que se notan muy sencillos pero muy delicados, todo lo que se regala con amor es grande, por más sencillo que sea.
Diversidad de conjuntos se pueden apreciar en las tiendas, pero siempre hay uno que marca la diferencia, según los gustos y colores de cada persona que espera con ansias, tal angelito.
A few months passed and the sex of the future child was deciphered, being a boy, for every father that sex is his preference, longing to have his son in his arms and give him what he liked so much to do as an infant.
Since I was a little girl I have loved babies, they are beautiful and unique, every time I appreciate the infant clothing galleries, I am in love and excited, to imagine those angelic faces that are behind each pastel-colored suit, this time we went to investigate the center of the city, that set of child was and found endless silhouettes, which I show on the cover, I called my attention, they are very simple but very delicate, everything that is given with love is great, however simple it may be.
Diversity of sets can be seen in the stores, but there is always one that makes the difference, according to the tastes and colors of each person who waits anxiously, such an angel.
Una vez que el niño esta apunto de nacer comenzará una aventura de transformarse en persona, con la ayuda de sus padres y familiares que lo acompañen y guíen en el proceso, su recorrido será largo en la estructura psicológica, psicomotriz y social.
Culmino este post con la frase, lo que de raíz se aprende, nunca del todo se olvida, esperando con ansias el día, que llegue este angelito a brillar el hogar de sus abuelos paternos, ya que será el primero por los momentos. La foto es de mi propiedad y use el traductor deelp ya que mi idioma es el español.
Once the child is about to be born, he/she will begin the adventure of becoming a person, with the help of his/her parents and relatives who will accompany and guide him/her in the process, his/her journey will be long in the psychological, psychomotor and social structure.
I end this post with the phrase, what is learned from the root, is never completely forgotten, waiting anxiously for the day that this little angel arrives to shine in the home of his paternal grandparents, since he will be the first one for the moment. The photo is my property and I used the translator deelp since my language is Spanish.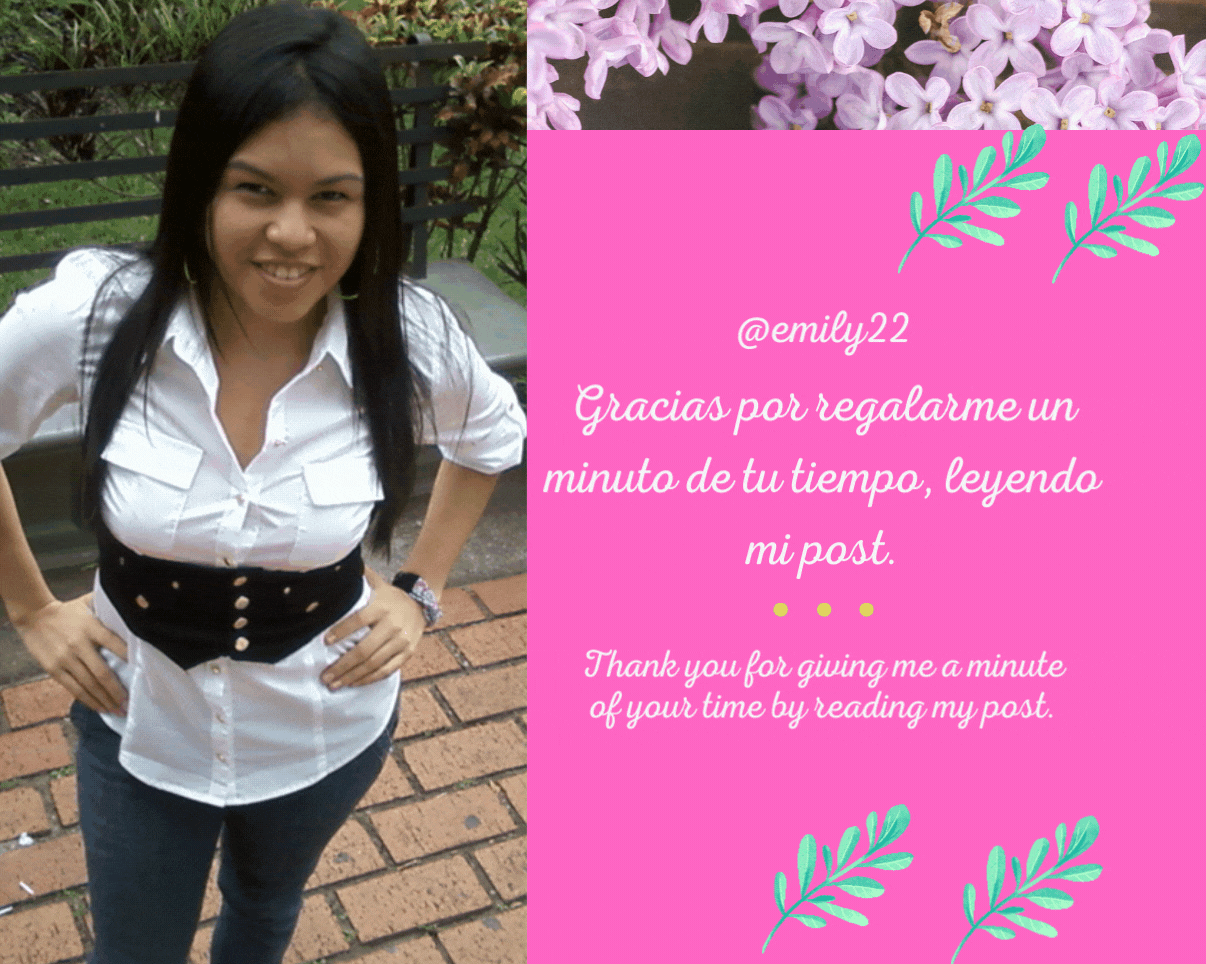 ---
---