#QOTW: MEDITATION: A Moment of Sober Reflection, Why it is Presume Difficult!!!
hello wonderful people of the @ecotrain community my special greetings to all awesome personalities here, i am most kin to these community because of the amazing theme that is deliberated every week, for some of us that is still taking this ordinarily, I'm personally into it big time because it's gives me time to reminisce on these themes which actually helps me learn and discover a lot about my personality and environs.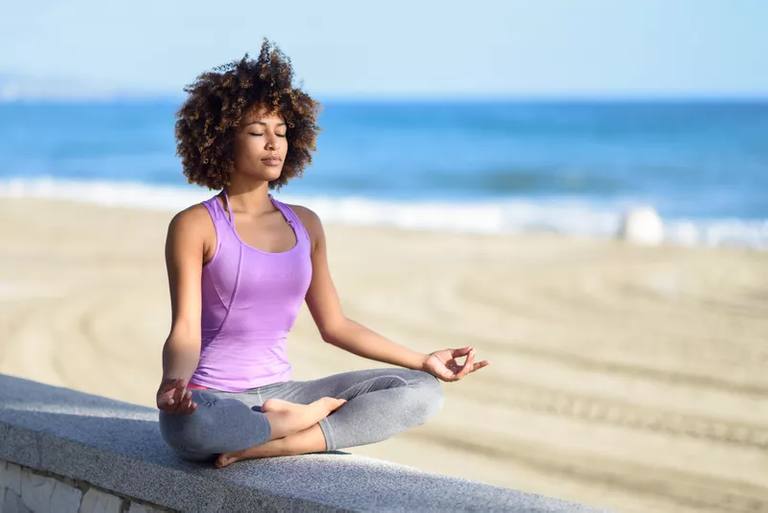 Source
for this week #QOTW #whyIsItSoHardToMeditate contest, I've really taking a deep thoughts about these and the way it was spelt out in the post that's when i knew i have been doing the wrong thing all along.
Now we live in a world that is so busy, choked up with lots of activities, buying and selling, movement to and fro, people always on the rush, trying to catch up with one ambition or the other, meeting up with client and transacting business, worrying so much about a lot of things, family, kids, business, personal life and trying hard enough to strike a balance in all of these. with little or no time to meditate, to calm and rest, reflect on our inner soul and spirit to really understand were we are driving at
After all these you find out that humans find it very difficult to meditate after all days bustle and hustle the body is tired and we are eager to go home kick out the cloths and just step into the shower and which we doze off to sleep wake up the next morning and the cycle repeats with little or no thoughts of meditation
"MEDITATION:A MOMENT OF SOBER REFLECTION"
meditating actually is a moment of sober reflection when one disengage the physical realm and focus more on the inner self, often called eyes of the soul, looking inwardly with serene calmness to achieve a height of oneness with self, most yoga session inculcate this into their operation, as it has proven to be of great benefit to the mind soul and body, reduce anxiety, blood pressure and improved wellness and body performance
once in a while i sober reflect observing my quiet time, reflecting on my past, thinking of the present and predicting the future, I'm a kind of person that really like been alone by myself cause that is when i am at my best thinking, planning, strategizing and set goals than worrying, when I'm in company of friends, just laughing and chatting, with nothing to take home after that, i just love privacy and my space, which most times I'm just reminiscing about something,
But for the record i have not actually observe the true state of meditation per se , were i gotta close my eyes, my hands on my laps observing my breath and heart beat, lost in the universe and trying to find myself, i kinda find it difficult to do, but i do more of deep thoughts, sober reflection and observing a quiet time, don't know if that could be taken to be part of actual meditation.
being an introvert i love meditation, cause it's a true moment for me to comeback home retrace my steps and kindly look ahead to see what i can find, to me , i think people are just too busy doing nothing, going about chasing shadows, getting worried for nothing, disoriented and confused, instead of seating down to constructively calculate and accurately predict the next course of event in their lives, make plans and deliberately work towards making it happen, they rather resolve to blaming someone else for their misfortune in life, their mistakes, for me there is no excuse to whatever happens to us in life cause we are somehow traced to it and responsible for the outcome that we get for whatever consequences that arises mas a result of our actions

---
---