A set of new dice, check!
         It's been years since I played tabletop games like Dungeons & Dragons. It be like that as you get older and have more family responsibilities. The last time I played through an entire campaign was back in 2016. Even though I don't get to play with my friends any more, I decided to pick up a set of dice.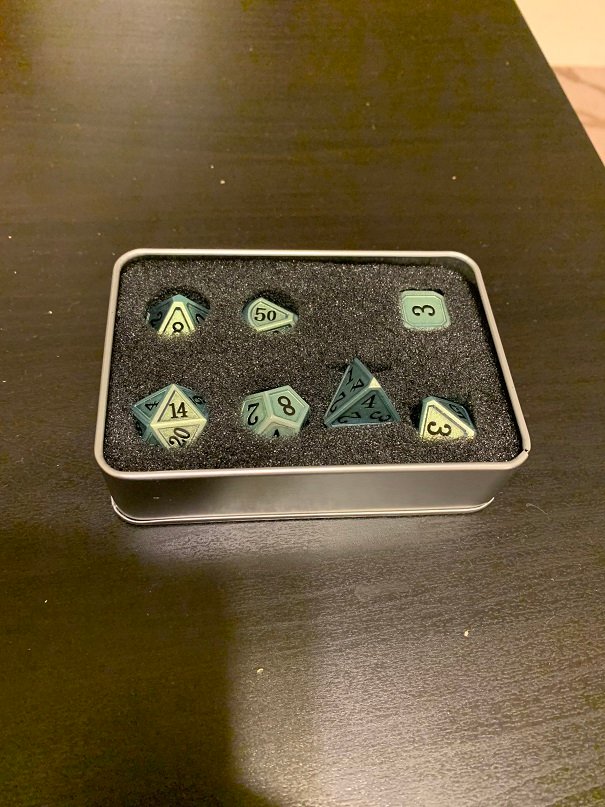 I got this Haxtec set along with some toys for the children. I actually have never owned a set of dice for tabletop games before. When I used to play D&D, I've always used the ones provided by my friends. Then, we moved a lot of the stuff on Fantasy Grounds. Great program, but definitely felt lacking in certain aspects.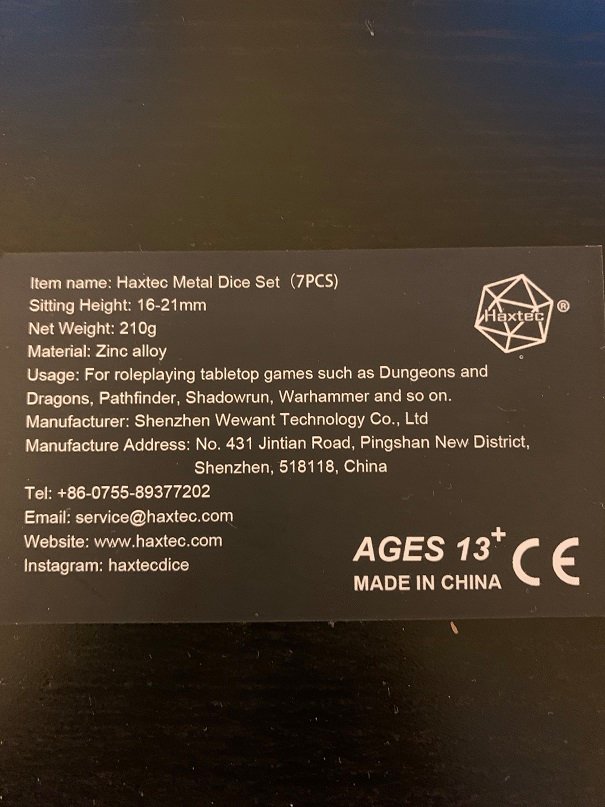 The insert in the box says that the dice are zinc alloys. As expected, made in China. Is anything not made there these days?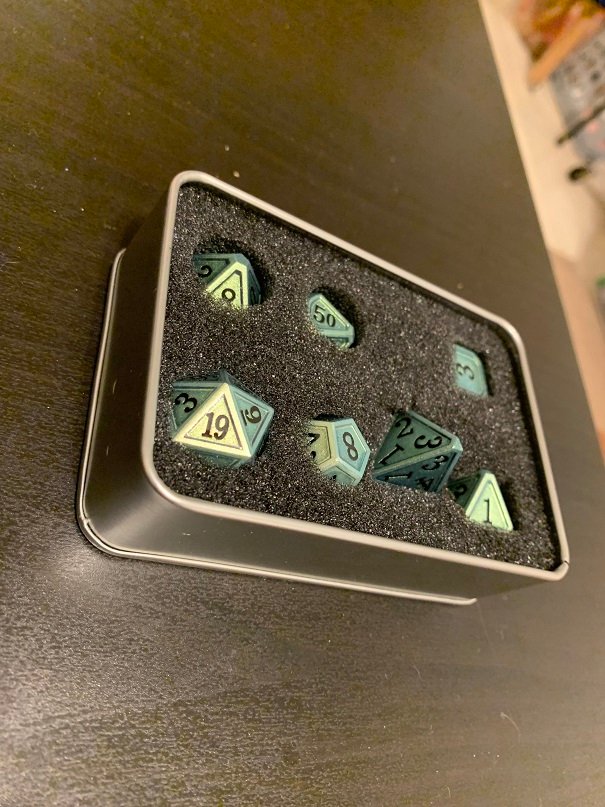 One of the reasons why I picked up this particular set is for the changing colors depending on the angle. The picture from my phone doesn't do it justice. The dice do turn more metallic blue as you look at them from the side.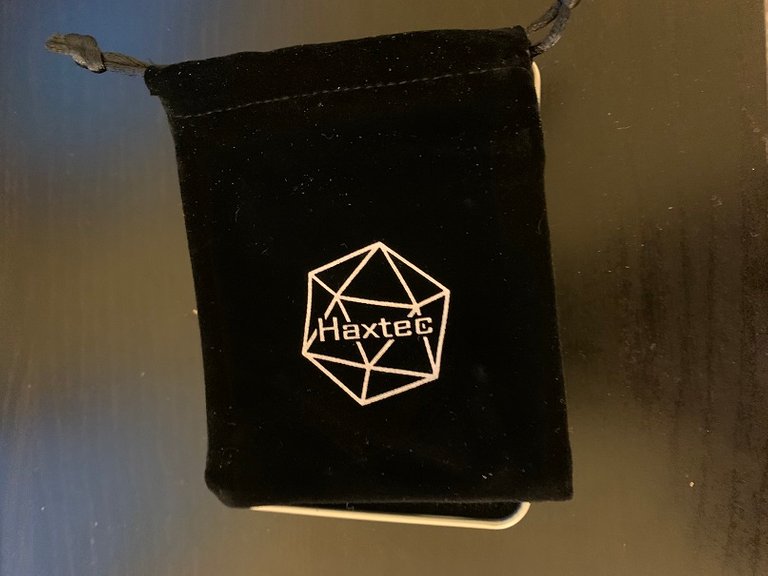 It also comes with a little sack for a more traditional feel and storage. Let's be honest, I'm still gonna use the box. I don't know when I would use this set for a game. At the very least, I can teach the kids the names of more 3D shapes. So, it would serve some educational purpose.
---
---