Blast from the past: Yuri's Revenge
         Went down the memory lane again today. I didn't know I still had a copy of Command and Conquer Red Alert 2: Yuri's Revenge. The archives (the storage) are deep and the relics can surprise you sometimes.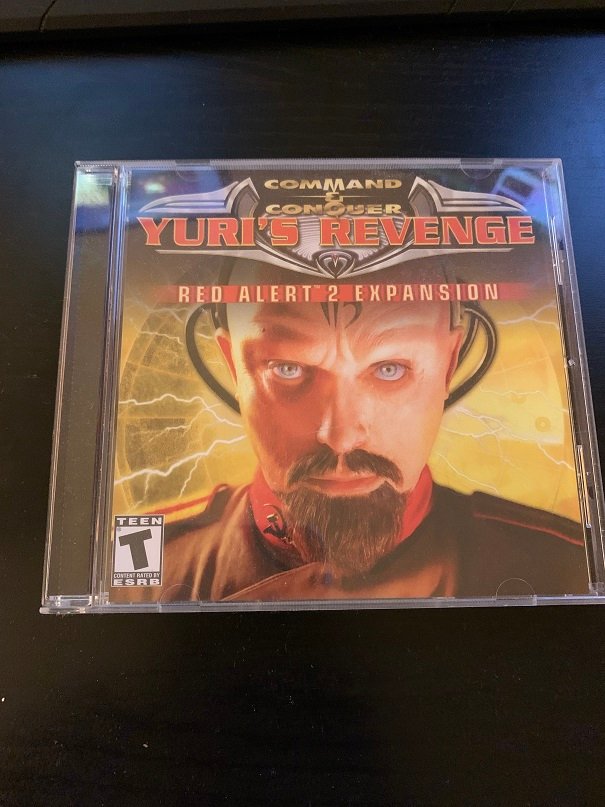 This brought back a lot of memories. I can't believe this came out back in 2001. This was the game my brother and I played a lot together growing up. Back in the days when LAN games were a thing between friends. Nowadays, it's a lot more hassle to set one up than to game online.
         This particular CD was a gift from a friend, who I still hang out with today, years ago on my birthday. When I played it in my childhood days, my brother and I went the contraband route without a physical disc.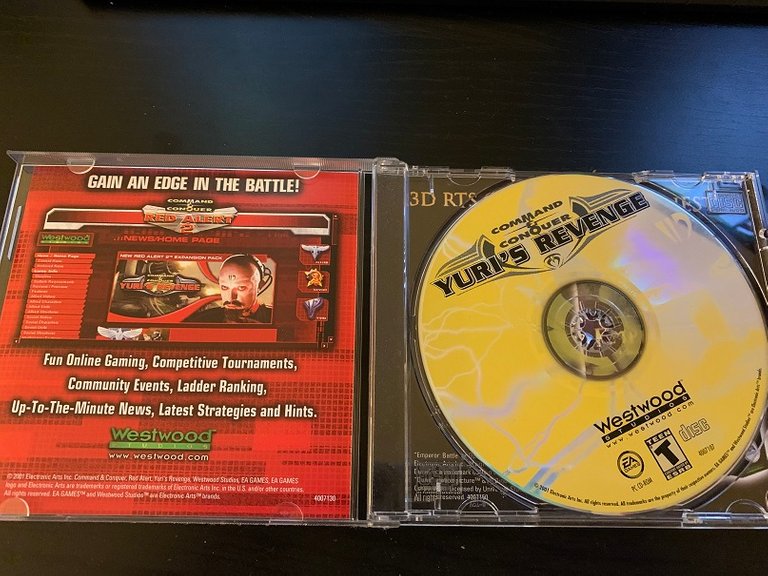 It would appear the CD was still intact as well. Too bad I couldn't test it out as none of my current devices actually have a CD drive. This is when I realized that I haven't had such drives on my computers or laptops since 2015. Do people still have those?
         Yuri's Revenge was also a time when I explored mods of a game. Believe me, games such as this had plenty of mods. One of my favorites for this title was the CannisRules that offered much faster and brutal AI. I've also dabbled into others like Purple Alert and Mental Omega.
         Over the years, only Mental Omega had any significant development. In fact, it might be the most popular Command and Conquer mod to date. Given that I had only checked them out in their earlier days, I can't say I have a detailed knowledge of the mod. I do know, however, that it's not standalone as Red Alert 2 is not freeware like others in the series.
         Sounds like I will have to go back and relive this game at some point.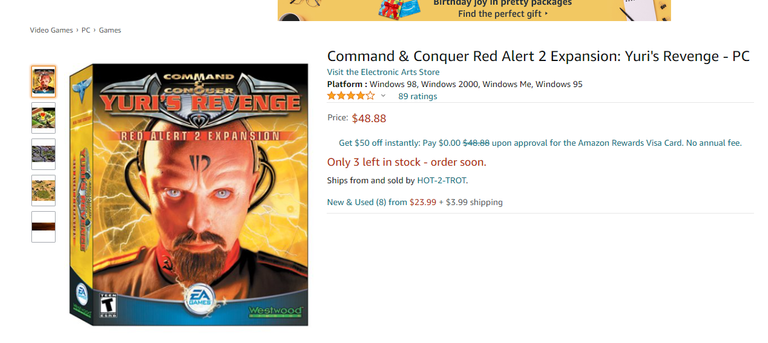 I looked around to see if it were possible to buy copies of this classic game. Turned out, not only there is a limited supply, it would cost you around $50 on Amazon to get one.
         By this point, this CD might as well be a collector's item. I'm gonna look around to see if I have a copy of Red Alert 2 hiding around somewhere amongst the storage clutter. Who knows, I may discover more interesting relics from the past.
---
---