Name that organism!
         BD's BBL CHROMagar series is one of the most useful tools when doing microbiology. It's a nonselective, differential media. This means you can grow most bacteria/yeast and they grow in their unique ways on the agar. In this case, the differentiation lies in the colors they appear.
         This agar is often the go-to for urine cultures. The CHROMagar helps the lab choose quicker workflows to identify and perform susceptibilities. Since most urinary tract infection (UTI) usually involve only one organism, it helps out a lot.
         This agar is not recommended for routine wound or even respiratory cultures. They tend to contain multiple organisms and will turn your agar into a color palette mess.
         To read more about it, here's a LINK to BD's product.
         As mentioned, different organisms appear in their unique ways on the agar. Here are two pictures that depict what a pathogen looks like on day 1 and then on day 2.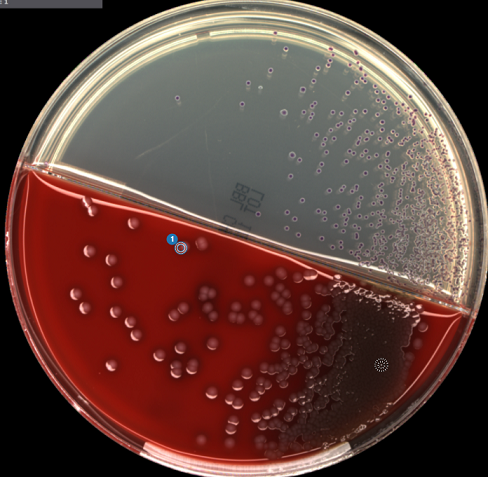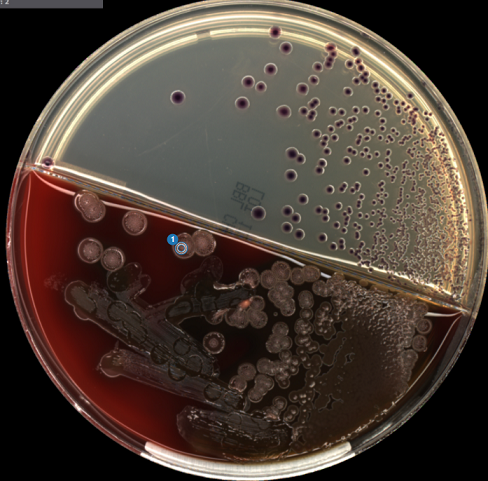 For those of you who may have had experiences with CHROMagar, the first image may look like E. coli. But, the size of the colonies and tone of the color seem off. That's because it's not E. coli. This is evident once we look at the image on day 2 when you look at the blood agar side of the biplate.
         Question of today will be:
What is the organism pictured above?
         Here are the clues:
         This is an uncommon pathogen in the US, especially in landlocked states like Utah. A feature of this organism is that the susceptibility testing involves saline. This is also a pathogen we would look for in a stool culture.
         Good luck!
Posted with STEMGeeks
---
---