One-year Return for Stocks

         It's almost tax season again! This year, I'm expecting some tax credits. We shall see if that's true. Right now, it's a matter of waiting for all the forms to arrive.
         Fidelity gave me a timetable for when the forms are ready. While they were at it, I glimpsed how my portfolio was doing. Last year I did liquidate part of my portfolio to purchase a different car. My old car finally gave up the ghost after eight years. It's a 2004 model, so I didn't feel too bad about it.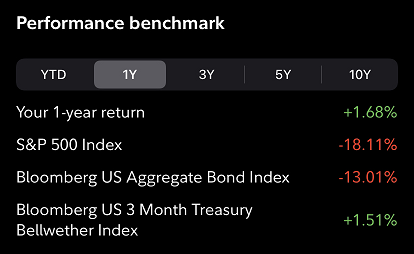 I gave an approving nod for beating the S&P500 despite the low percentage of gains. However, inflation won out in the end. I decided to check out each stock's yearly performance.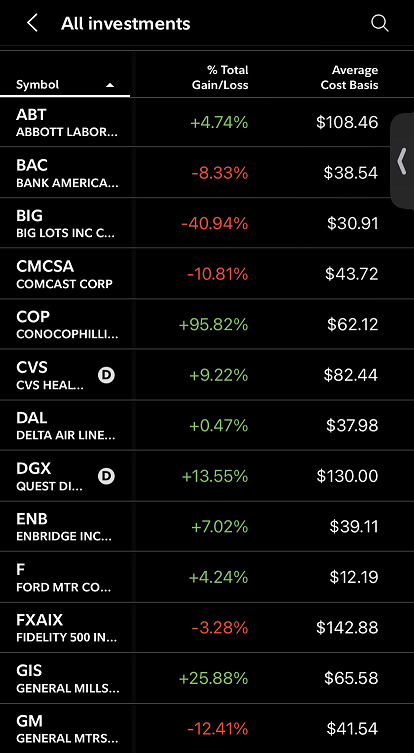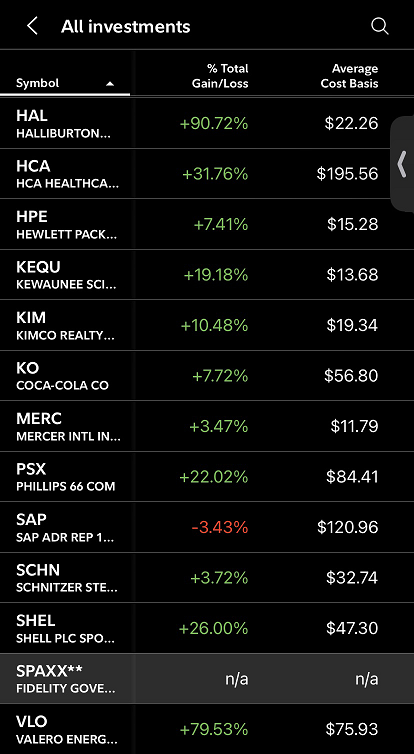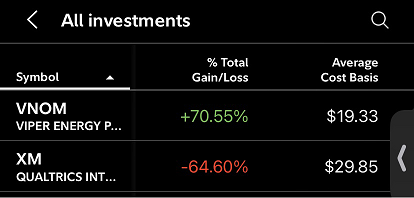 Energy stocks were the winners last year. I'm sure the military-industrial complex did well too. The biggest losers in my portfolio were retail and tech. As you can see, the list of stocks leans heavily toward energy and healthcare with a sprinkle of other things.
         How did I only manage a +1.68% when so many of my picks had double-digit percentage gains? The short answer is the car I bought last fall. A used car is still not cheap in the States. I purposely liquidated more than I needed to account for taxes and legal fees (that's another story). So, maybe my portfolio beat inflation last year, but I needed the money. I wasn't going to use the money I set aside for buying the crypto bottom.
         There's no secret here besides dollar-cost averaging weekly. A friend and I helped build the initial picks through some research. After that, I made modifications as needed. Usually, positions are closed due to mergers, or the stock is taken off the public listing. Diversification, in this case, worked out for me.
         Some may ask, why do you still dabble in stocks? I believe tokenization will happen one day, and existing equities probably won't disappear without the companies also crashing and burning. Being diversified across different asset classes feels safer to me.
         Of course, none of this is financial advice. Find out what works for you.
Posted Using LeoFinance Beta
---
---