Parasites and then some
         Lab work can be monotonous and boring day to day. When interesting cases show up, they tend to show up around the same time. There were several notable lab results recently.
         I have two pictures of parasites in this post. I'm not sure if I could find enough words to describe them. Nevertheless, one is relatively rare to see in the US. The other is not an uncommon occurrence.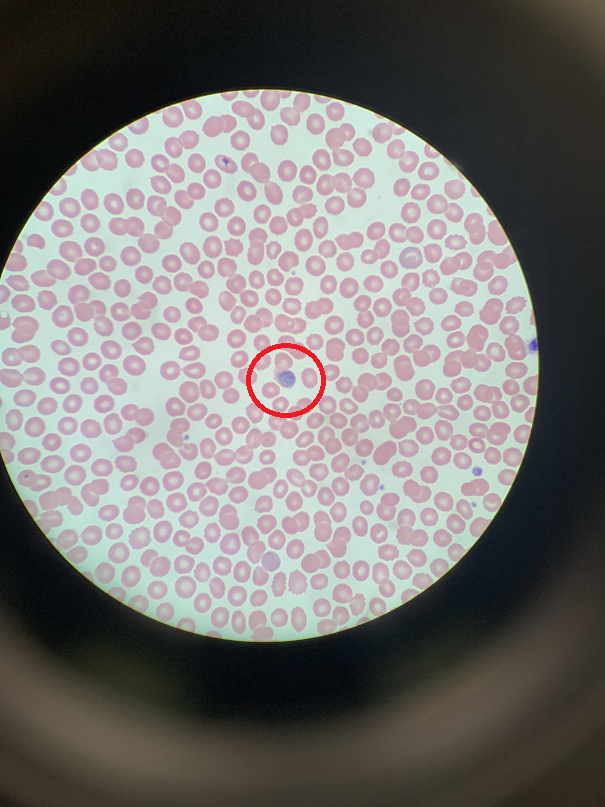 At first glance, it might seem like a white blood cell. In reality, it is a gametocyte of a malarial parasite. Premelinery results suggested it could be P. ovale. Gametocytes are rare sights in my experience because malaria is not endemic in my country. Of course, I did not look back into this patient's profile to see if we were correct.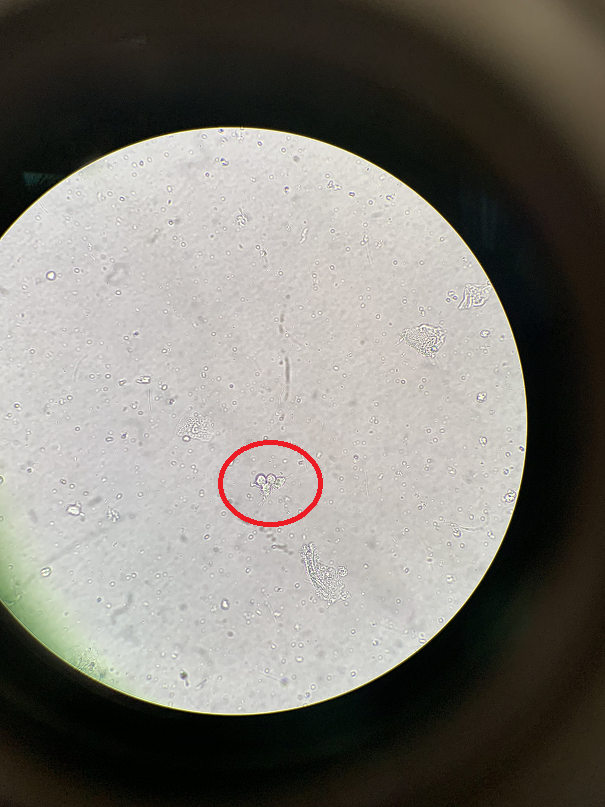 The other night, we had several patients who were positive for Trichomonas. My colleagues and I often joke and call them an "orgy of Trichs" based on their sexually transmitted nature. It's not uncommon to see these parasites. They provided educational opportunities for our newer employees.
         You can read more about these parasites on CDC's website.
---
         In other news, I recently learned that when I cover someone's shift as a callback, the premium is 150%, or 2.5x the base pay. A callback happens when the person covering was given less than 24 hours before being notified to come in. I suppose that makes it a bit more reasonable. I was under the impression that I would only be given a 50% premium for dealing with the inconvenience.
         There was another thing I felt was interesting, but I will hold off on writing about it until I learn more about it. It's a close cousin to a common, but potentially deadly, pathogen.
         Stay tuned.
Posted with STEMGeeks
---
---