Simple Banana Bread
         When the bananas become overripe, many of us chuck them out to the trash. I know some people would attempt to add that to the compost pile. For me, the best way is to turn them into banana bread. This past weekend offered that opportunity and I was able to get the toddler involved. I haven't made banana bread in a while, so it was good to look up some things again.
         The bottom line is, I was able to nail two birds with one stone. Found a nice activity for the kid and make use of food items I would have thrown away otherwise.
         I found a simple recipe online at: https://www.simplyrecipes.com/recipes/banana_bread/
         It's kind of funny the website is literally called Simply Recipes.
         If you cannot access the site, here are the ingredient lists and directions: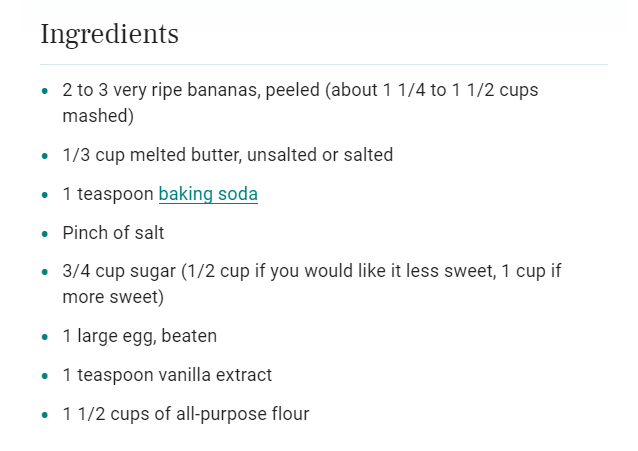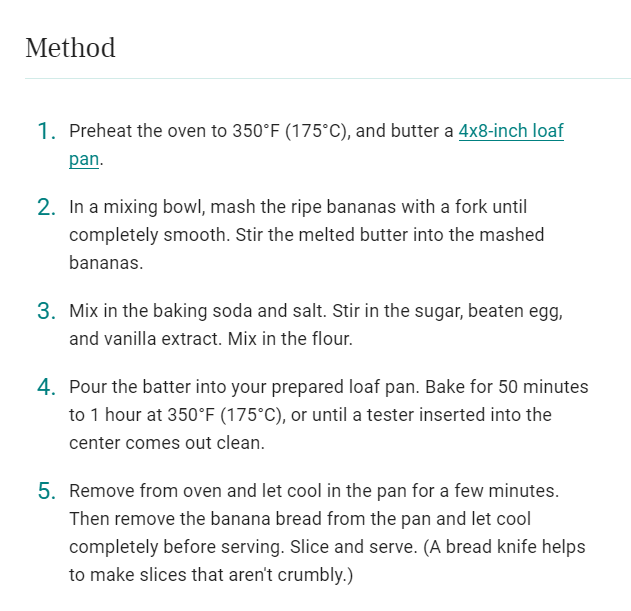 I was glad I went for 1/2 cup of sugar instead of 3/4 cup. The resulting bread was definitely more in line with what I would prefer. Instead of using a whisk or fork, I decided to improvise with a potato masher. I was too lazy to get another cookware dirty after mashing the bananas.
         While the recipe called for a 4x8 pan, the 5x9 worked fine as it did. I put the bread in the oven for 1 hour and let it sit for 10 minutes afterwards. It passed the toothpick test on the first try.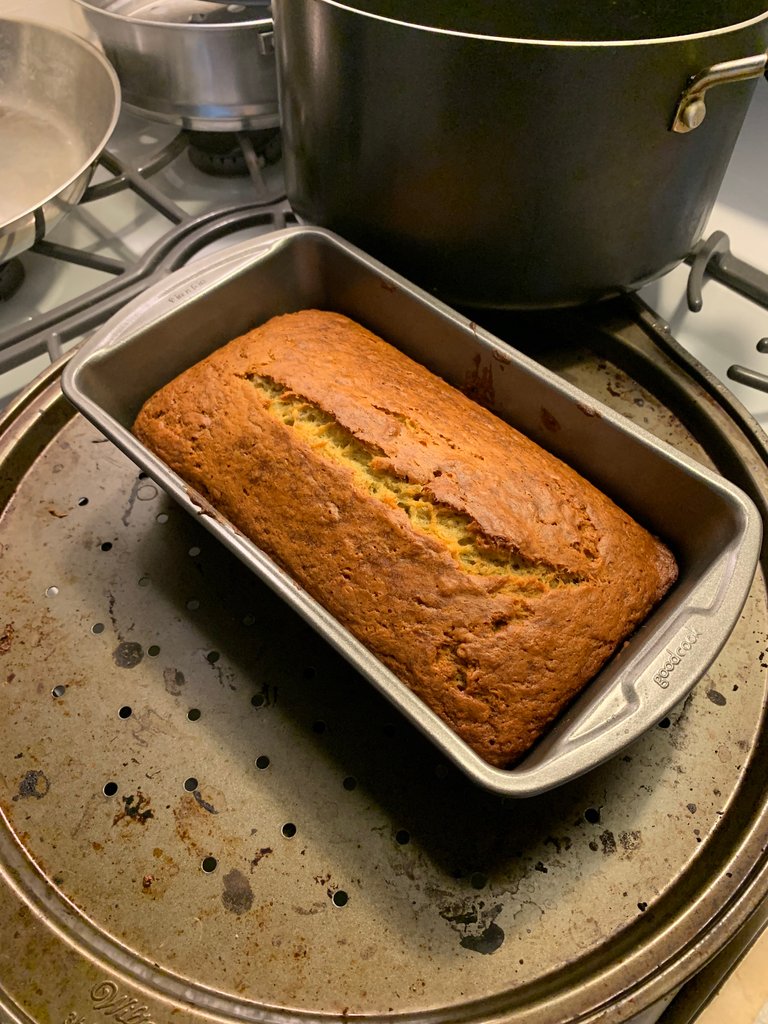 As much as my son enjoyed the cooking process, he didn't eat much of the bread. It's all right, the bread became afternoon snack with tea and whatnot for the adults of the family.
         According to the source of the recipe, it works for muffins as well. I may experiment with it a little bit in the future. The entire process wouldn't take more than 2 hours, so it's pretty easy to blend it into the schedule.
---
---