Supply chain woes and other inconveniences
         It's Thanksgiving! It's a day to be grateful. That seems a bit cliché, but despite all the tumultuous happenings, life has been all right for me for the most part.
         Can't say the same for work, though. Between dealing with understaffing and supply chain issues, things are maddening. On one hand, it makes you appreciate the times when things are smooth operations. On the other, the fragility of our infrastructure is mind-boggling.
         Why spend trillions on wars when we could annoy the hell out of people for much less? But, that's topic for another day.
         As I was saying, supply chain issues have been throwing monkey wrenches into the work machine. It's awful when you are running out of supplies. You go for the contingency. Then, you go to the contingency's contingency, so on and so forth. At some point, you are stuck. Your only other hope is that new supplies will arrive in time (or other facilities can spare some).
         When the supplies do come these days. They may not all be useable. You see, the issues extend far beyond shipping. It would appear even the production and QC have gone awry.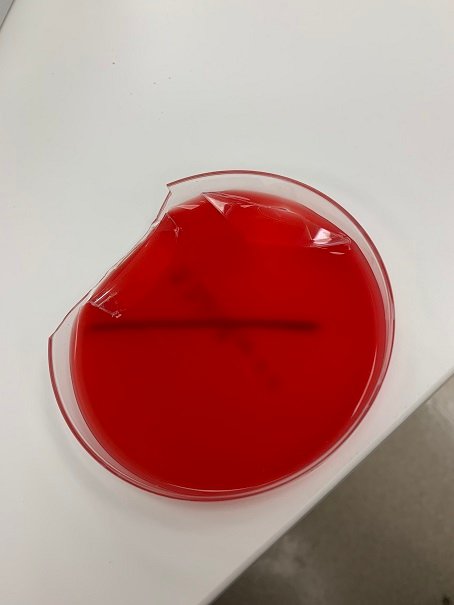 It's definitely not uncommon to see broken plates here and there. Even in that state, they are not usable. Not for manual testing. Not for machine handling. Sure, they may be cheap per plate, but cost is not the issue here.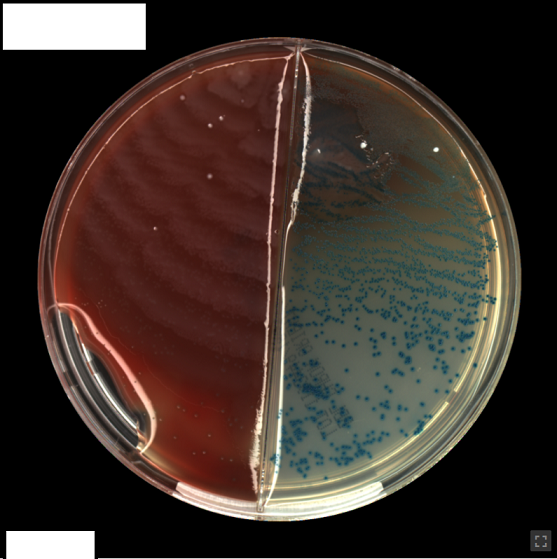 Sometimes, the quality of items are also questionable. In the above image, the Chrome component (clear) had gone into the sheep blood (SBA) side. The Chrome component is what giving the blue hue on the left side. This messes with interpretation of preliminary results.
         Of course, for a seasoned microbiologist, that's only a mild nuisance. For less experienced staff, it's alarming to see "blue colonies" on a SBA. Blue color is usually suggestive of potential bioterrorist organisms. Well, not that shade of blue anyhow.
---
         When will this madness end? Who knows? It either gets better or worse from here.
         Whatever. I'll stick to the moment and enjoy my time and meal.
         Happy Thanksgiving for those who celebrate it this day!
Posted with STEMGeeks
---
---