You'll probably feel nothing

         Every now and then, the lab receives a wet prep with interesting critters in them. Often, clinicians order wet preps to screen for STDs or bacterial vaginosis. So yes, most of the patients would be female.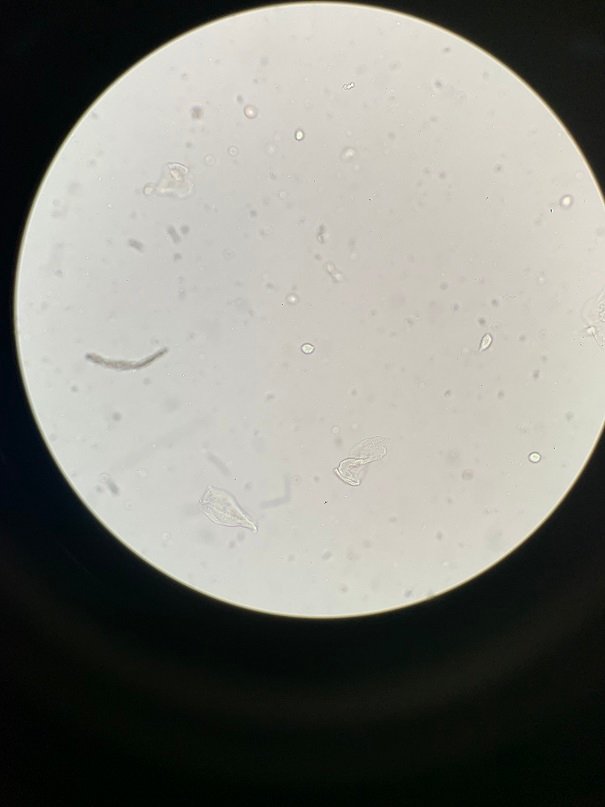 I wish I could have gotten a better resolution, but that is the best I could do. There are some protozoans in there. Since, it's hard to see, I decided to circle some of them.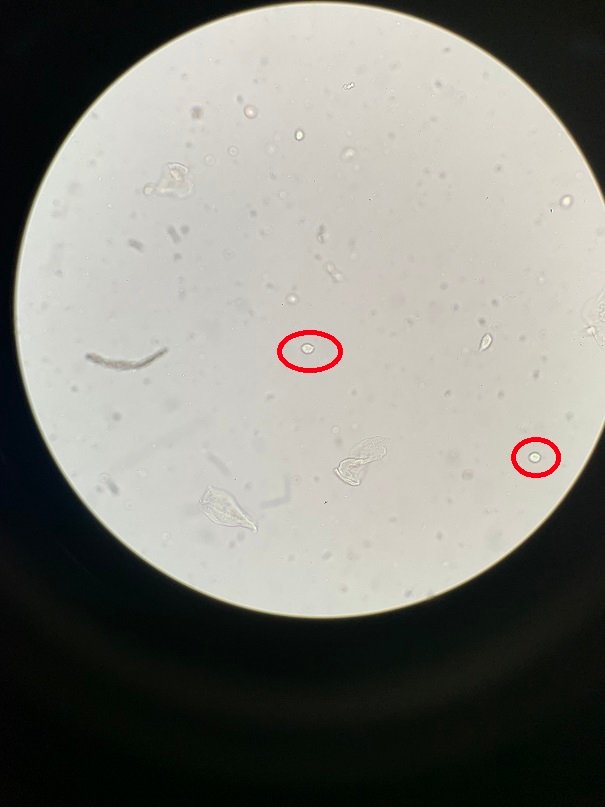 These guys are Trichomonas vaginalis. It's the easiest to diagnose and also the easiest (probably) STD to treat. When I say it's easy to diagnose, there's asterisk attached to that statement. Most of the times, you could see them moving under the scope. That's the tell tale sign that the patient has it.
         A wet prep is easy to do. It's literally putting a drop of patient sample mixed in saline on a slide and then put a cover slip on it. Then, read the slide under 40x and voila!
         If the parasites are not moving, they are harder to notice. The good news is, that usually means patient has undergone treatment of some sort. Trichomoniasis doesn't resolve on its own. According to the CDC website, you could have them for years if left untreated.
         If it's any consolation, most patients are asymptomatic. It's not hard to imagine how these parasites get around when people can't feel them.
         You could read more on the CDC website. It's got some good, digestible, information there.
         Here's another picture of the organism, but with stain.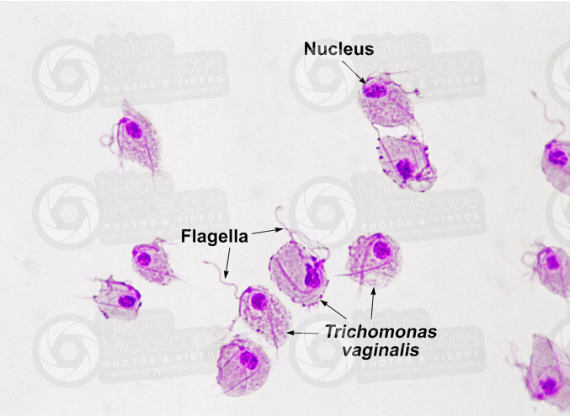 Source
         Till this day, I have never encountered a male patient with this condition. But, it's actually possible for men to catch Trichomonas.
Posted with STEMGeeks
---
---