🌻New Flowerbed!😵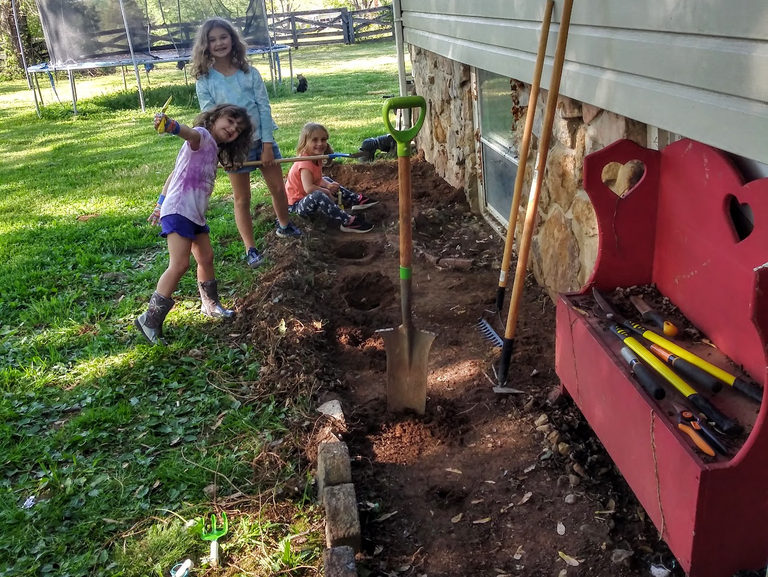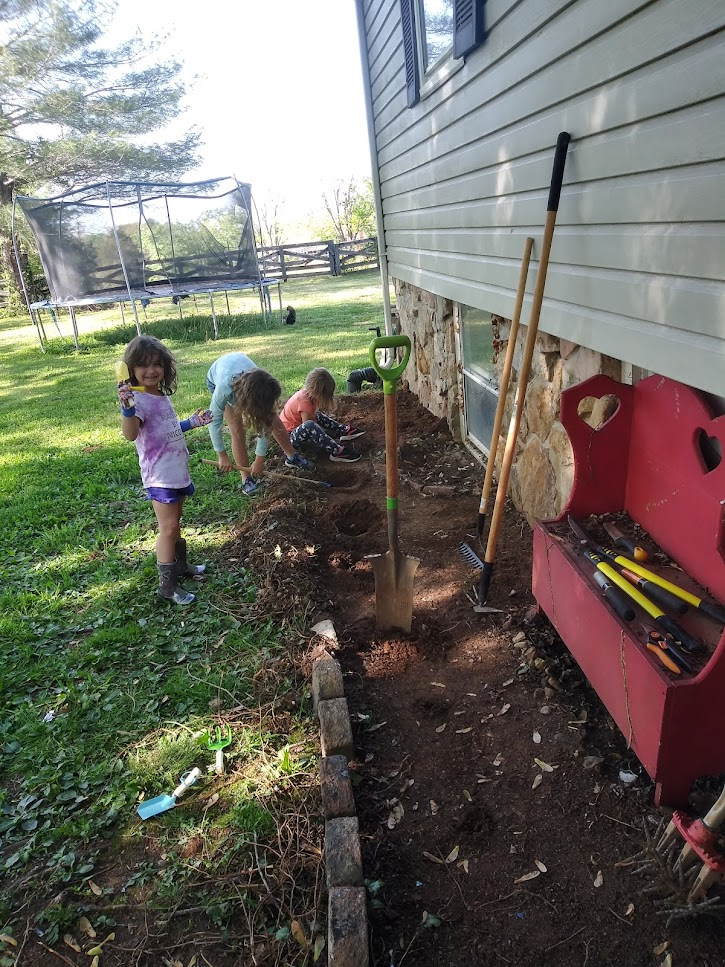 The house just didn't look right with a flower bed on one side of the front of it. So, we decided to even it up and add one on the other side of the entry way. Of course, by we, I mean, me getting to do all the backbreaking shit to keep the other half happy so she can have more flowers.
But, I did have some help. As you can see, the little princesses don't mind getting a little dirty. They had asked as soon as they got home from school and saw what I was about to do. After about 45 minutes, I had the base level of sod spaded off and the bigger roots taken out.
Then it was time to dig some holes! Diggy diggy hole. We are not dwarves, but we're digging some holes. Diggy diggy hole. Diggy diggy - shut up. Anywayz.
I pre-dug the holes to transplant some Hastas I was about to split to fill them. That's what they wanted to do - dig the holes. It was pretty funny watching them try to traverse the roots and flinging dirt everywhere when they got caught on one. They did pretty good though and as I brought the plants over, they helped in covering their roots. Way to go girls!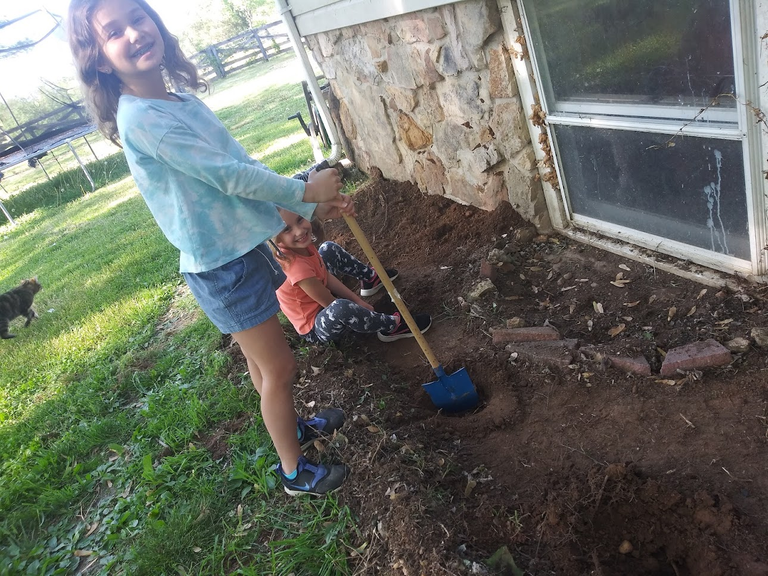 It actually turned out pretty decent. I left space for some other greenery to be added at a later date. I am still undecided what to put in there. I also have a strawberry patch I need to completely relocate as the snails and ants just tore it up last year behind the house in that smaller bed. I might even decide to box them until I figure that part out. Hopefully, all of you REMEMBER TO BE YOU! I always do, even with dirt under my nails.
In Cooperation With:
Official Witness Representing:


Is Voting #WITNESSES difficult?
Let me do it for you!
Set Witty as your --->PROXY VOTER!<---


---
---