🍑Sexy ASS Silver (No Lie)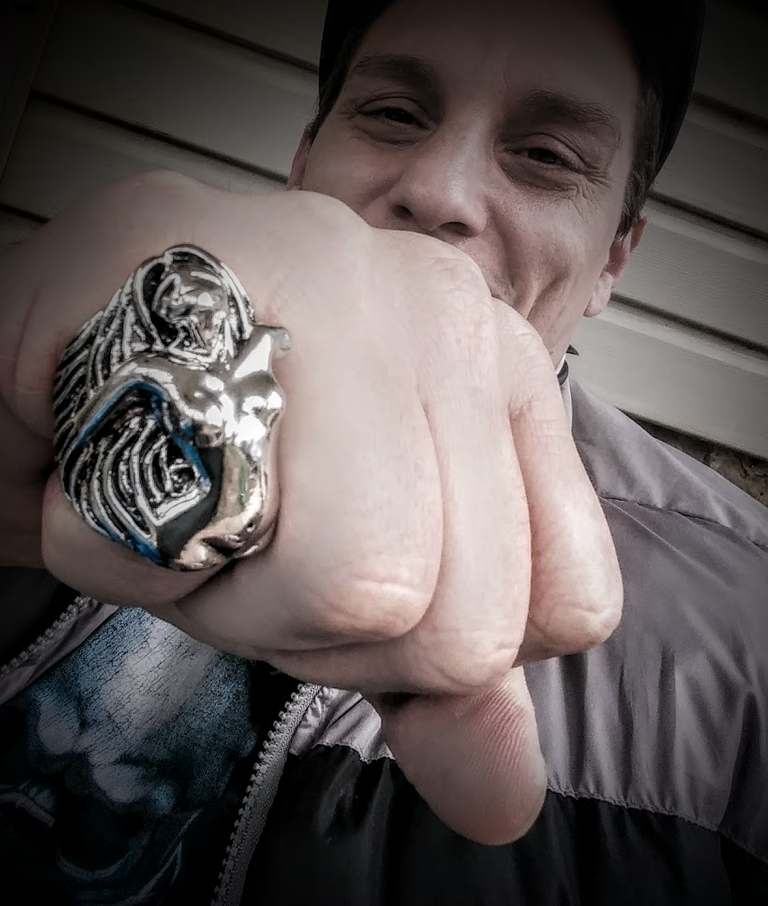 Told ya. That fine young mistress is a beauty, no? This is one of a few pieces that came along with the gifts in my late Christmas package that Saffi sent me. Even though I am @thecryptopimp and PIMP Hive on a daily basis, she is my silver PIMP. Close to half of the silver I own is probably because of her throwing her sexy all up in my treasure trove. So, this serves as a thank you @saffisara, and to let others behold the fine ass silver porn.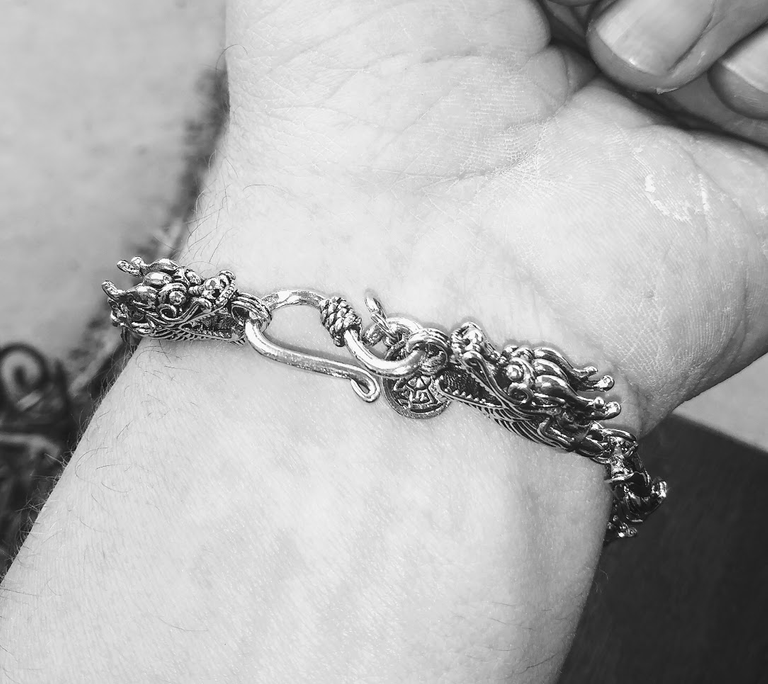 You know she makes sure I'm styling and looking hella fresh to flesh. I named it 'Yinshe' which means 'Silver Snake' in Chinese and their race was very noble, almost holy. Seems fitting, I think. It's frigenay awesome if you ask me. I don't typically wear a whole lot of decorations, but these two say something a bit more than just 'bling'.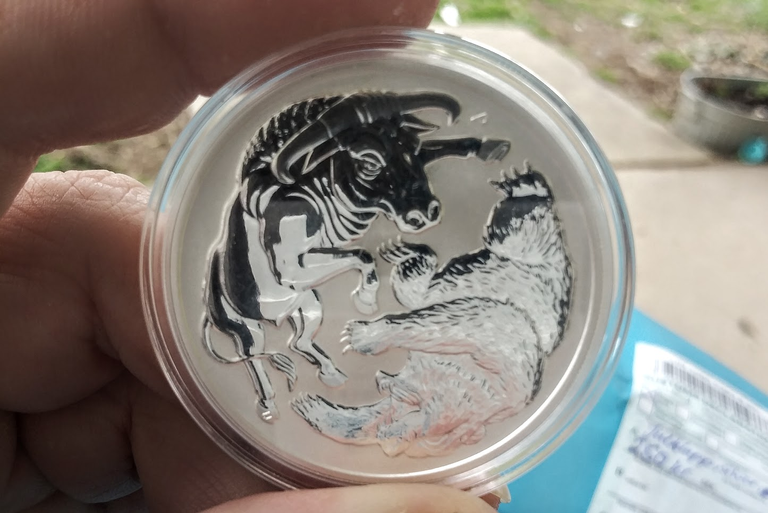 I love this round. The reason being, I deal with both of these maniacal beasts on a daily basis. To me, and probably the designer too, it represents the ever-fluctuating markets we 'bear' on a daily basis and the 'bull'shit some of us are willing to put up with in our HODLs. I've heard both sides of the story about this year, and only time will tell, that Bitcoin could go full Madrid Running of the Bulls and hit 200k and I also read a good speculation that it could drop back and start clawing at 25k. Either way, I'm not selling.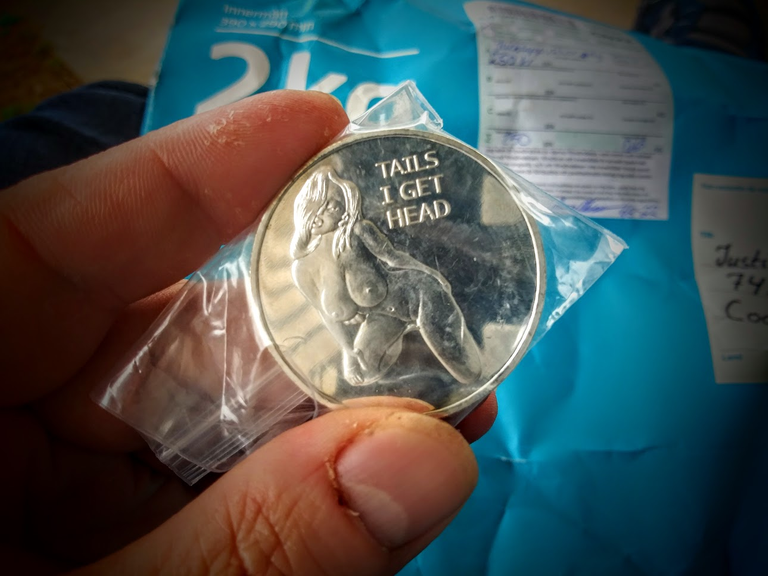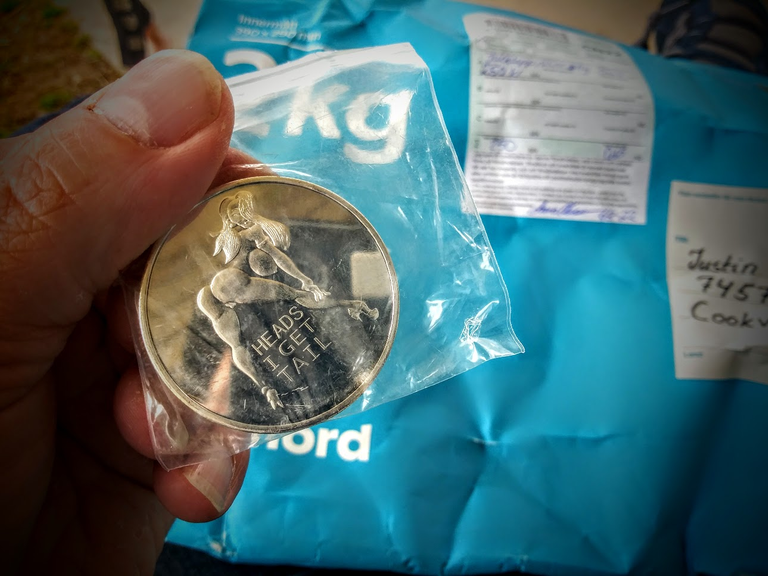 Sexy. ASS. Silver. Ass and titties. You know what I like Saffi! When this popped out of the bubble wrapped protection she was so carefully swaddled in, my dick was instantly hard. But you don't need protection from me, do you baby. You know I treat you good. She heard me too. She started blowing me kisses and her nipples seemed to stay hard. Then to beat all, she turned around to show me how wet she was and started twerking that delicious ass all up and down, hypnotizing me with the slow clap rhythm. Three days later, I'm still nodding my head yes.
Sexy ass silver y'all. Not entirely sure I'm deserving of it, but it is highly appreciated and loved and that last piece hit the 'never to be sold' stack. Thank you @saffisara, you are a treasure yourself and anyone is Lucky to have you call them friend. You have duly earned the title of being my Silver Pimp time and time again. Mad love for you and all of you out there, REMEMBER TO BE YOU! I always am, even when I can't make heads or tails of it.😜
In Cooperation With:
Official Witness Representing:
Killer Posts I'm PIMPin':


Is Voting #WITNESSES difficult?
Let me do it for you!
Set Witty as your --->PROXY VOTER!<---


---
---