Do You See This Happening On Hive?
Today it's a historical day in our blockchain life, but I'm not going to talk about HIVE reaching another all time high as the platform is full of posts about the latest price action news.
People have started dreaming again and some expect HIVE to moon, go as high as $10 tonight or tomorrow at the latest. We should let them dream and hope as hope is good and hopium is spread nowadays all over the social media platforms.
Today I'm not going to talk about the new high we've just witnessed, but about what is expected in the upcoming period.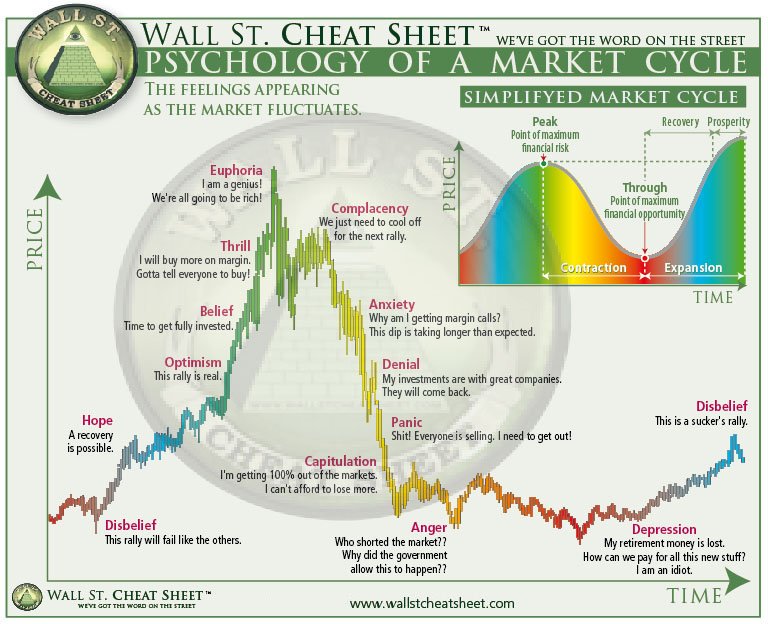 source
If you've been here for a few years you know how people think and act in different situations.
They say volatility should be your friend, not your enemy, a statement which has deep meaning if you understand what it means. Unfortunately for the masses, the majority of people still have to learn and understand what it means.
When an asset is rallying, you see the masses fomoing in. This happens for a good reason.
A very good example to this is what happened to BTC before May this year. When BTC was reaching ATH, everyone was interested in buying bitcoin. When BTC was selling at $30k, not many were interested in buying, most of them were licking their wounds caused by buying at $60k and losing half of their investment.
This behavior can be observed on Hive very well. I've been here for three and a half years, have been through thick and thin with the other veterans and have lost a lot of friends along the way, who at some point considered powering down, cashing out and leaving the platform the best solution.
This week we've experienced an increase in token price and along with that, some familiar faces have popped up. I personally have seen a few of my old friends resuming their activity on the chain.
Why now? Is it a coincidence? 🤔 Obviously they are the only ones that can answer the questions but I'm too old to believe it is just a coincidence.
I remember when I was at the beginning of my journey, there were users I became friends with, who registered months before me and had more stake and higher reputation. I was always admiring them for that. I remember 62 rep was amazing and I wanted to get there.
Then 💩 happened, at some point a lot of 💩 happened actually and all of a sudden half of the people I've been following became inactive.
Was this good or bad? I'd say it was so so, depending on where you stand. From earning point of view for the remaining, it was actually a very good thing as the reward pool was distributed to less users, which meant more coins in your wallet. From user base perspective, well, we all know people come and go all the time as they please, you can't chain them to the blockchain, force them to be active. However, those who saw this as a long time investment or an opportunity to profit from being an early adopter, stayed
The flood has already started, but I'm expecting more and more users to come back and resume their activity in here very soon.
The blockchain has only to gain from this action as growing and adopting new users had been our goal all along. As from user perspective, of those who left and came back, the experience can be painful to say the least.
Coming back after a year or two is like waking up from a coma. You have to realize your old friends are far ahead of you, the distance between you and then actually it's so huge you may never reach catch them, no matter how hard you work.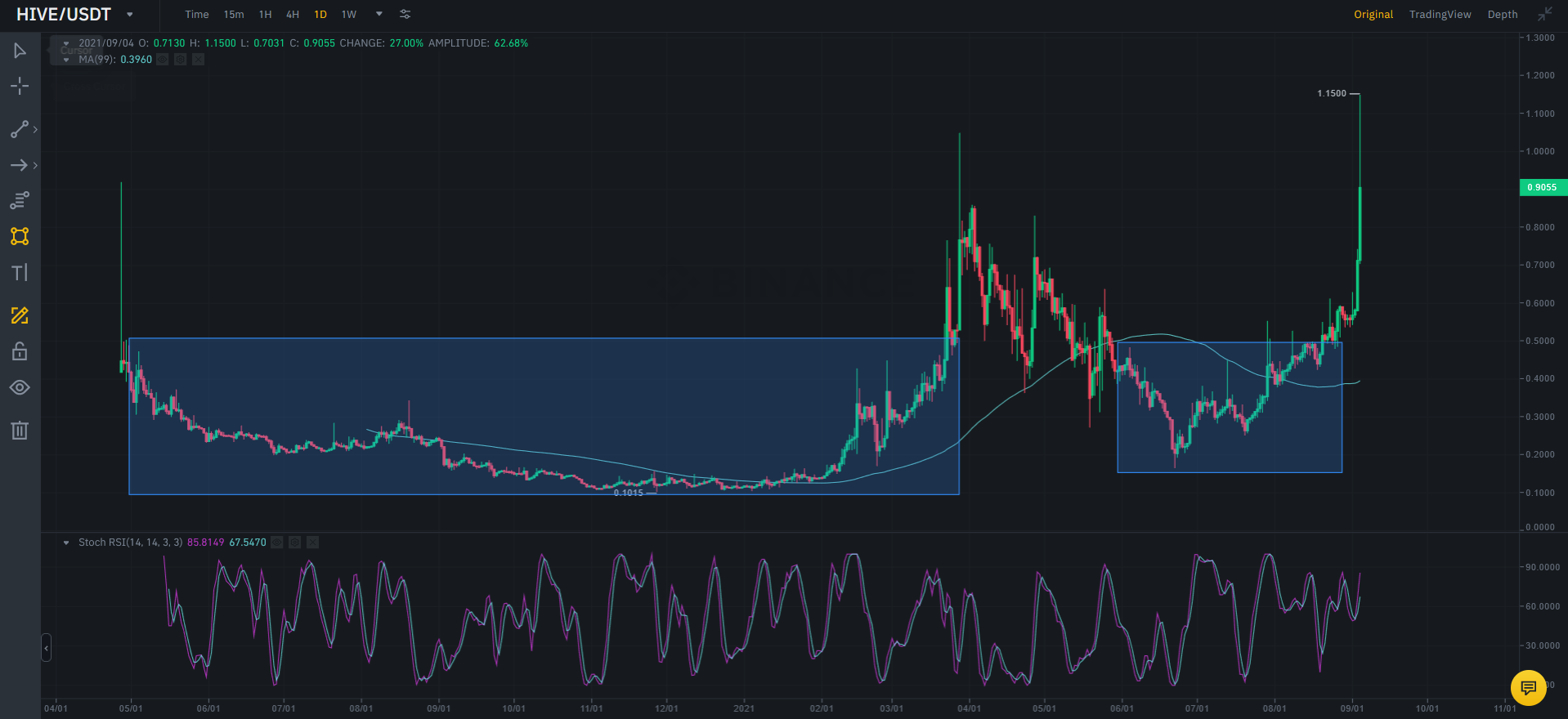 1D HIVE/USD chart on Binance
Running the numbers can also be shocking as losing accumulating all those times, when HIVE and all the tribe tokens were so cheap can never be recuperated. Earning and buying when HIVE was trading at $0.08 has gone forever I think. I don't see us going back to those levels honestly. This platform is more valuable and the value of the platform starts to reflect in price slowly. I'm not talking about the recent spike in price as a pullback is coming for sure but the fact that we're holding the $0.5, $0.6 level is already promising.
I'm expecting more and more dormant accounts to be activated as HIVE price goes up. All of a sudden the platform will be attractive again. Then when the bull run will be over, you'll see who's going to leave and who's going to stay.
Conclusion
Perseverance is key in this business. Even though Hive stated out as a blogging platform, it is much more than that. Just as in case of BTC or any other asset, you start accumulating when the price is ranging, then you take profit when the time comes and then you go back to accumulating again. This is how the cycle works.
Obviously no one is going to stop people from jumping in at the top and leaving crying after an 50% correction. This a decentralized platform.
So where do you think we are on the chart, with HIVE?

Posted Using LeoFinance Beta
---
---