Double Top Or Sky Is The Limit 🚀🚀🚀?
Undoubtedly we're are making history theses days. Yesterday while I was finishing up my post, BTC made a new ATH and everyone in the crypto world (and not only) was and still is excited about it. We've been waiting for this to happen but no one knew when exactly it's going to happen.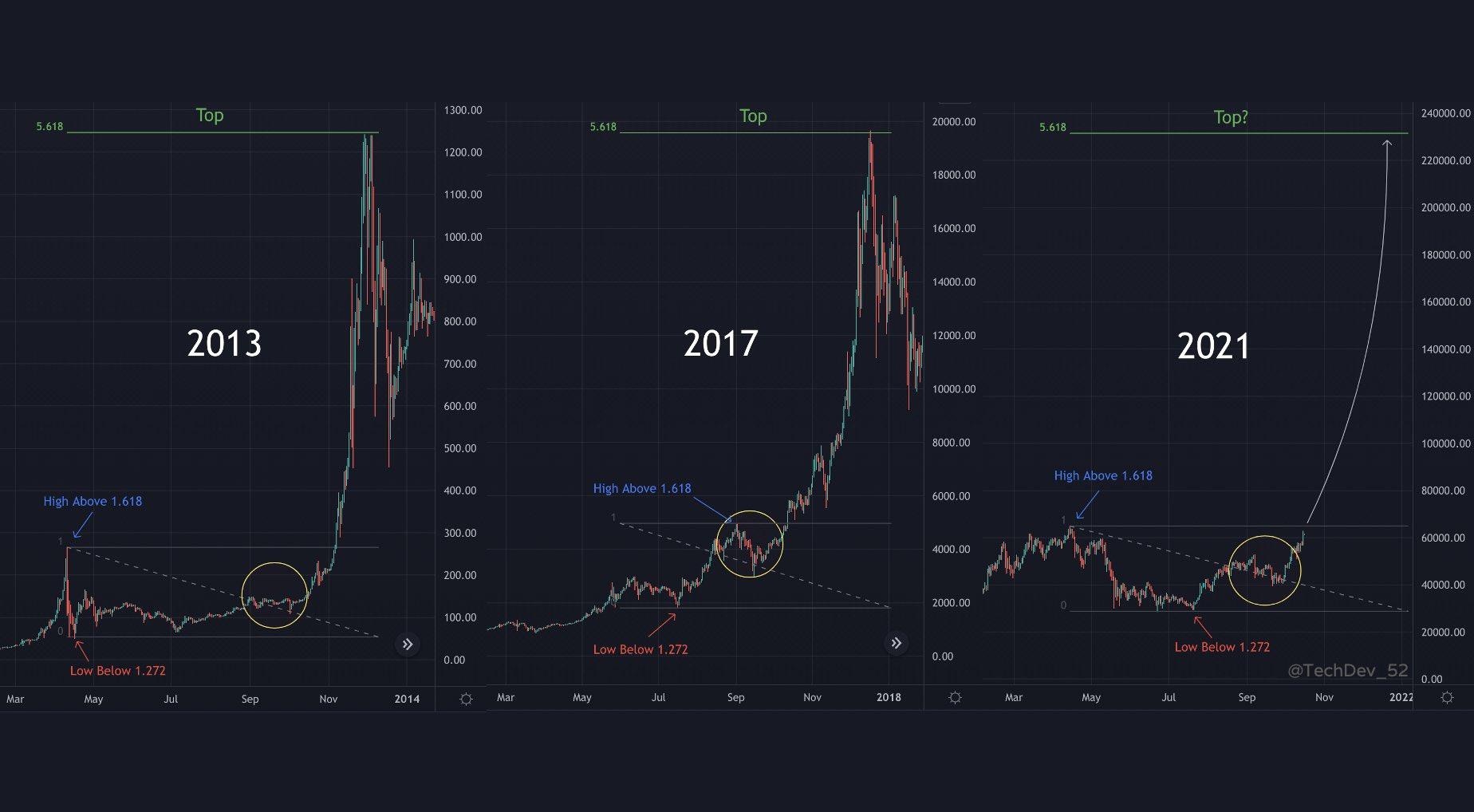 source
This is how the previous two cycles look like, compared and the stage we are in on the last chart. Based on the two previous cycles, BTC could reach $230K. But is this cycle similar to the previous two?
Earlier this year, when the previous ATH happened, everyone thought BTC is going to blow the roof off and reach $100k or even more, but it didn't work out that way. There was a huge correction that hurt a lot of people, liquidated a lot of accounts. The possibility of a huge correction was in the charts, but the only one who called it was one of my favorite trader, Gareth Soloway. Obviously he had to face the music when he called it as before the crash happened no one believed him. After the event everyone wanted him in their show.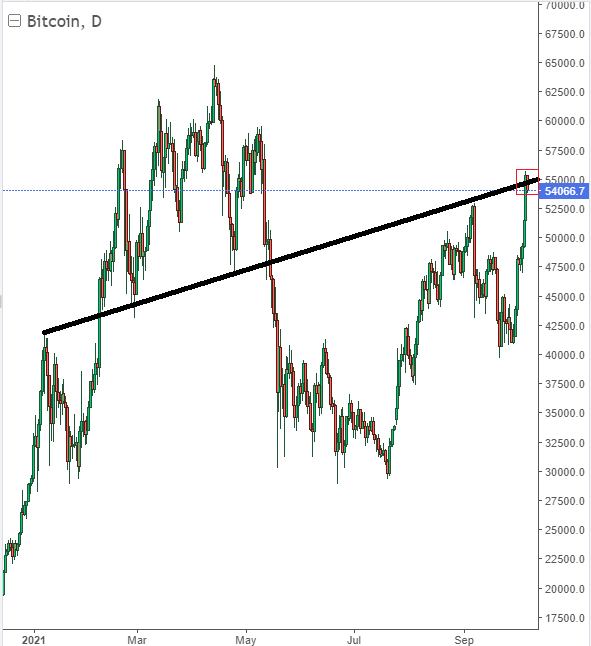 source
#Bitcoin Update: After piercing the 'Scene of the Crime' trend line, $BTC pulled back below. This level is resistance. As great as this move up was, technically it still fully resembles the past cycles from 2013 and 2017. The only way that changes is to take out the 65k high. Gareth Soloway's BTC update on 7 October 2021
What he means by past cycles is that if BTC would follow the patters established in 2013 and 217, BTC would go to $18k - $20k region.
Since then we know BTC has changed pattern as yesterday took out 65k, established a new ATH but confirmation is still needed.
Right after the new ATH happened, Gareth tweeted this.
This proves the current cycle is different, but we don't know what is going to happen next.
I've seen people saying this could be a double top, but a lot of candles need to be printed to have confirmation. Needless to say me and everyone else want BTC and the whole market basically to continue momentum, no one wants a double top. However, some have shorted BTC, hoping to close their position around $40k.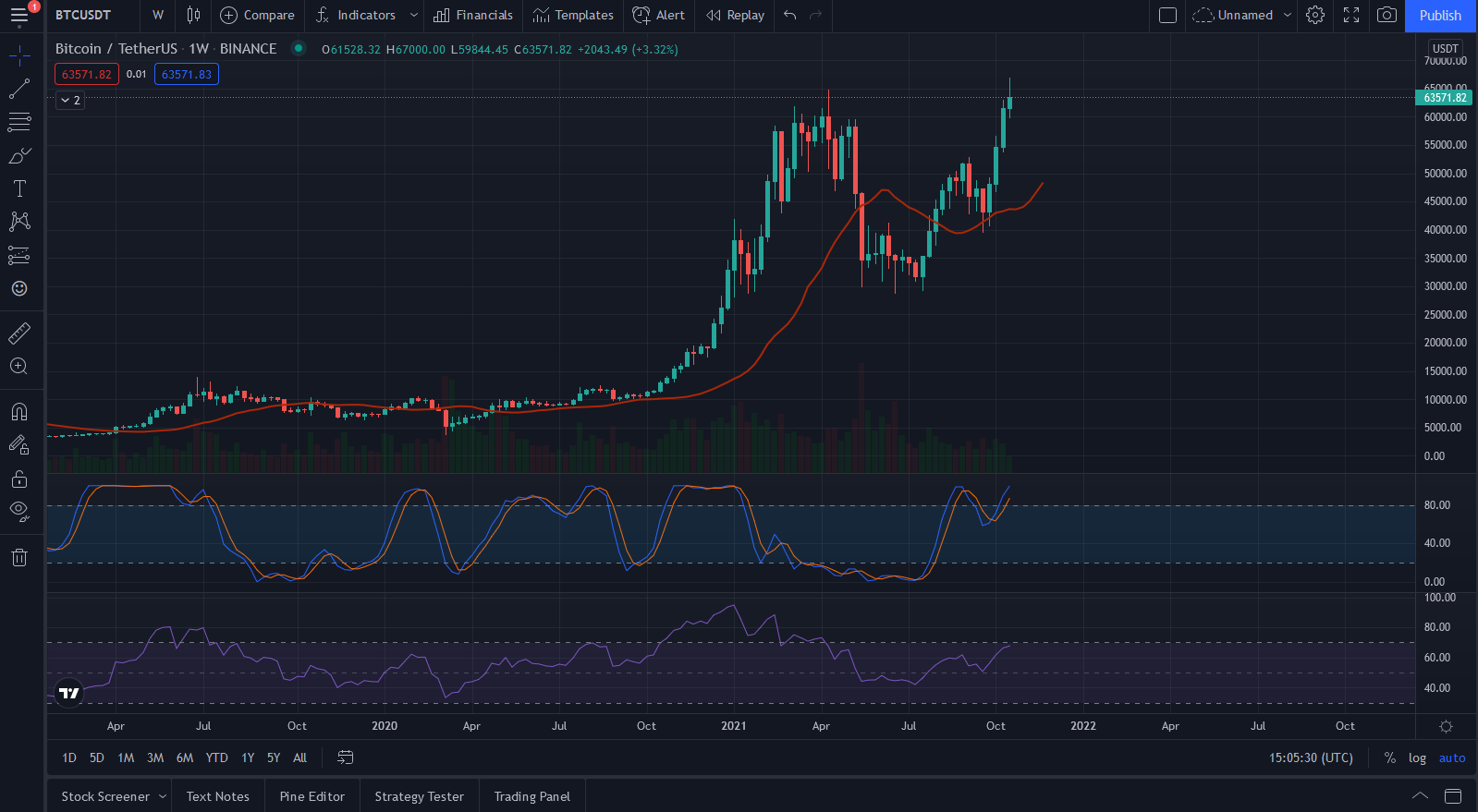 source
For a double top to be confirmed, BTC would have to drop below the $30K area. That would mean a bigger drop that we had in May.
What are the odds for a double top here?
BTC still needs to confirm above $65K, otherwise it's just another fakeout. The next couple of days are going to tell us what is going to be.
What do you think? What is your analysis or crystal globe telling you?
I did not short BTC at the top and am not going to, but if this is indeed a double top, then I'd like to buy the dip again.
Another thing to consider. If BTC is dipping, it's going to drag the market down, so be prepared. Take some profits and have some cash ready. Then we'll see, only time will tell.
Posted Using LeoFinance Beta
---
---