Middlemen, Your Time Is Coming Shortly
I'm not saying the dust is starting to settle as there's a long way to go till then, but now that the El Salvador craze is starting to calm down a little bit, details about what the adoption really means, besides the revolutionary move, are starting to come out.
We all know what the advantages of using Bitcoin or crypto in general are, so no need for me to list those here. However, what many don't think of is how many companies are going to go bankrupt or if not bankrupt, then lose a good portion of their business in the upcoming decade due to crypto adoption.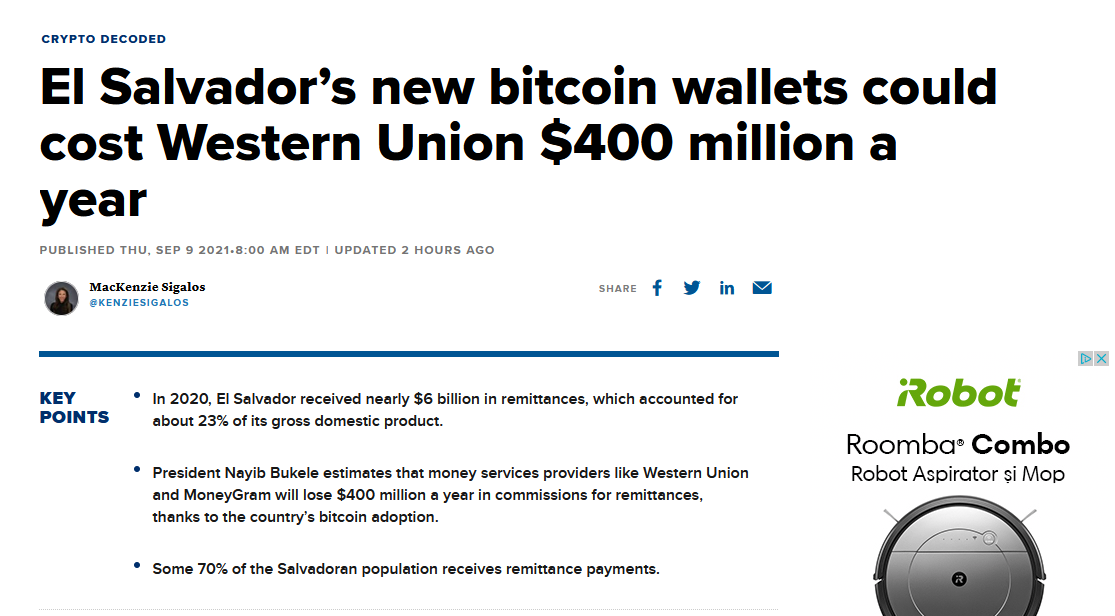 source
This is one example of how and why the money transfer facilitating giant is going to lose $400m per year only in El Salvador. I'm not sure if you're familiar with Western Unions fees, if not, you're a lucky person.
You can check the fee table here, but let me post a screenshot of fees for my country.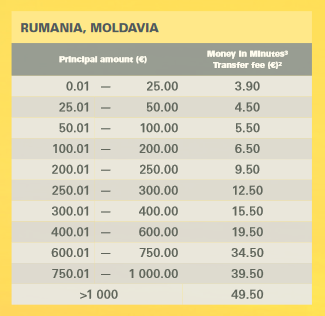 source
Actually I wouldn't call these fees, rather a ripoff as those percentages are absolutely insane, not to mention the transfer time.
Western Union is not the only financial services company, there are many others on the market operating in less developed countries where sending and receiving money is not an easy task.
They operate as middlemen, connecting senders with beneficiaries, but I'd rather call them leeches. These companies are exploiting an opportunity, taking advantage of people who have no other choice but to pay those insane fees if they want to get some money from those working abroad to make ends meet.
This is how the IMF (The International Monetary Fund) operates as well, offering loans to countries in need with some insane strings attached. At first glance it looks like a much needed aid to countries in financial trouble but when payback time comes, apart from the IMF, no one is going to smile.
This modern era slavery must come to an end. Looking at the bigger picture, El Salvador is just the beginning. I don't envy them as they are constantly put to the test and the world is watching. They must perform well while the other players are not playing fair.
The flash crash that happened two days ago was orchestrated and had the only purpose of making El Salvador a bad example. There's a lot at stake for a lot of giants in the financial world and once the avalanche starts, it's not going to stop. This is a fight for power and control and it's not going to be nice.
I expect these flash crashes to happen in the near future as those who are against crypto, defending the old, obsolete system are not going to stop. But we're not going to give up either.
Middlemen, your time is coming shortly, there's no turning back :)
Posted Using LeoFinance Beta
---
---