Nature, As The Best Artist
As I mentioned before, this month I've been looking for colors as this is the best season to capture as many in one photo, as possible.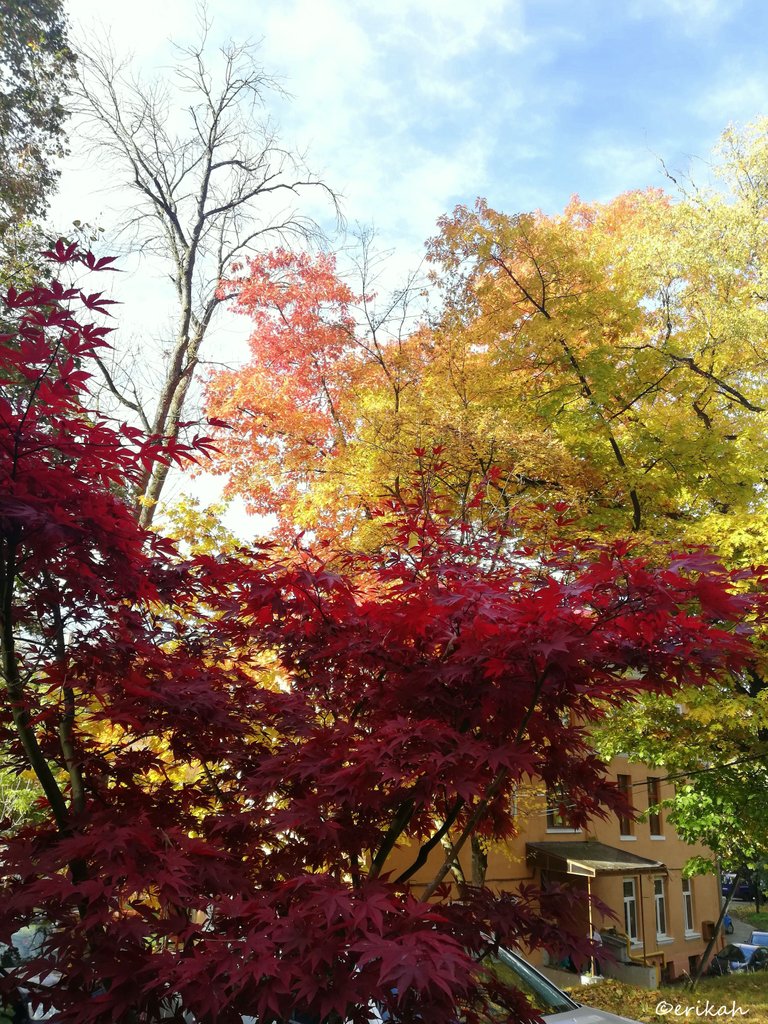 There are a few places where trees are not all the same, which means I can capture a few different colors, plus the blue sky if I'm lucky and the weather is good.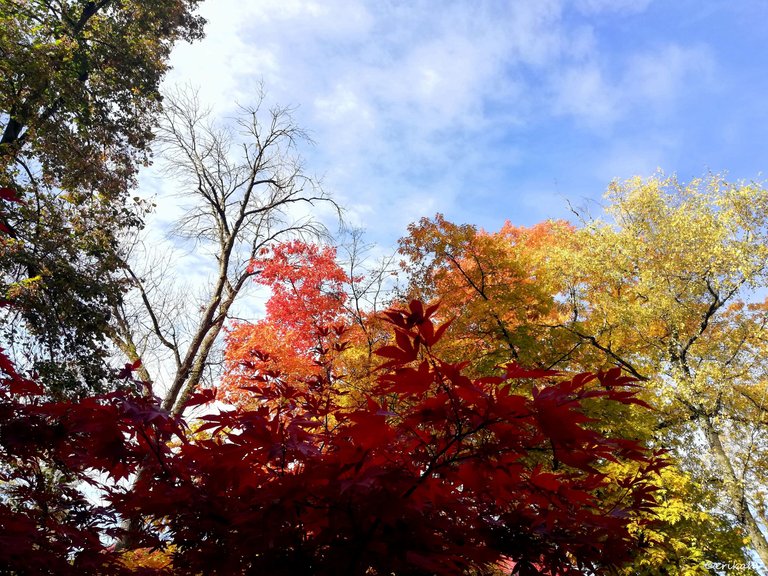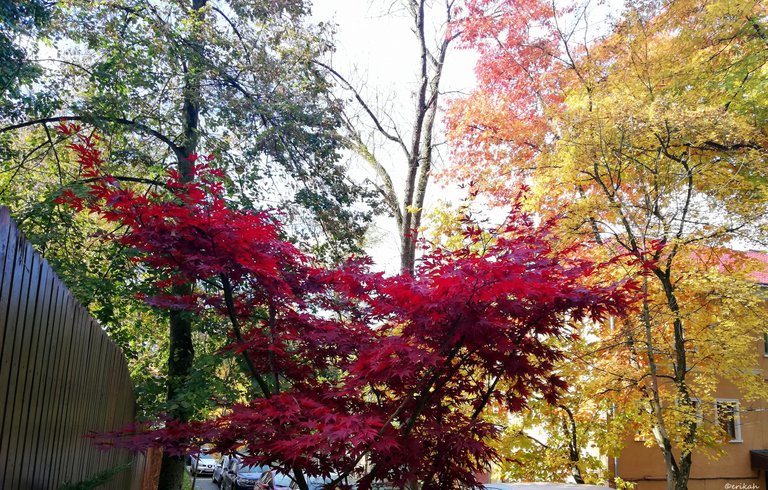 My favorite maple tree has turned red and I could not skip it. There are a few red trees like this and may not be the same type. I'm not an expert, so I'm trying my best.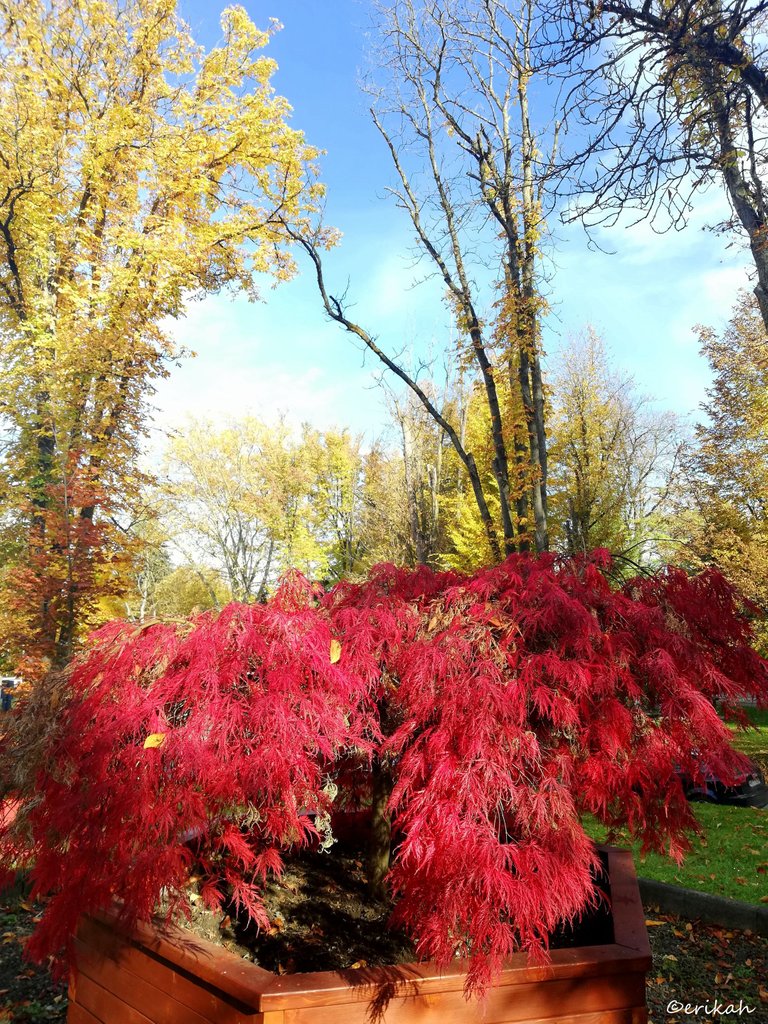 This is the other red tree, which is not maple, don't know what it is but looks fantastic!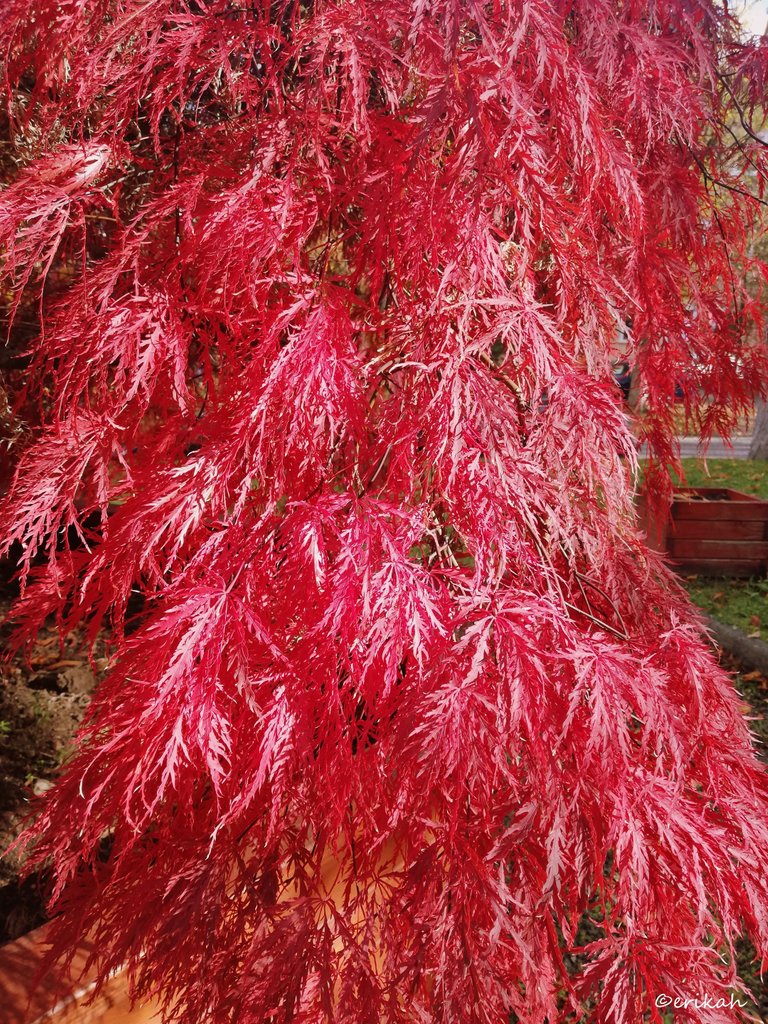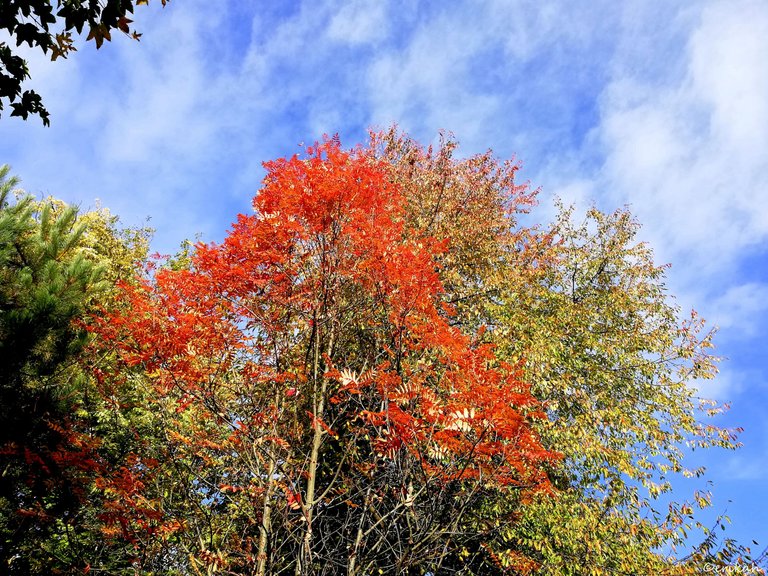 This rusty red, or brown, I don't know how to call it, is my favorite color. I can spot it wherever it is and I'm always taking a photo.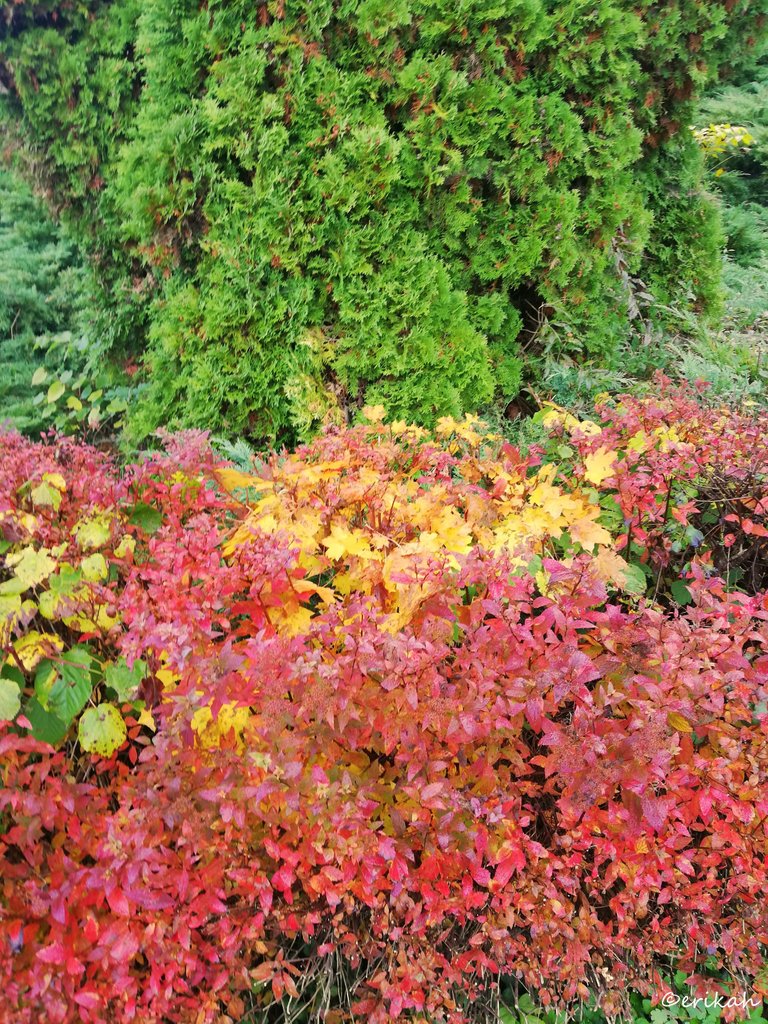 What's interesting is that how many times I've been passing by these bushes during the year and have never noticed anything special about them. Green is green, no matter how you look at it. Now that autumn is turning the leaves red and yellow, I see these are not the same, these are different types.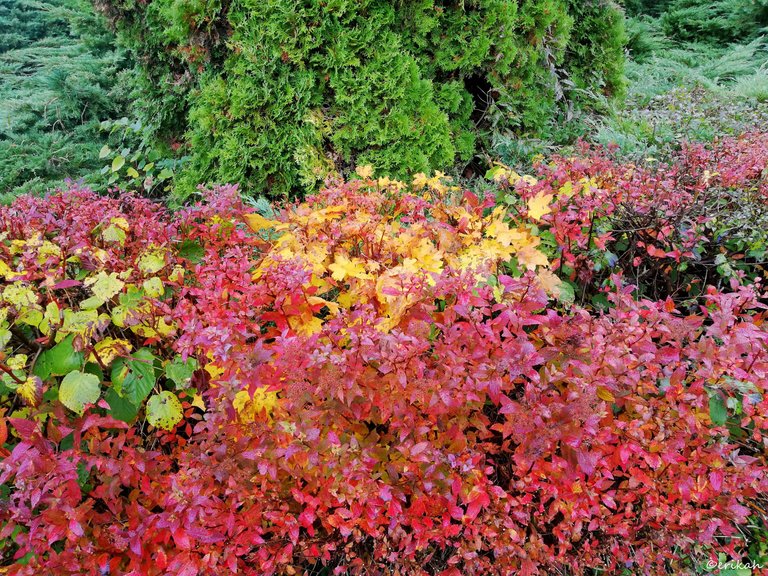 This image would be a very nice puzzle.
Today I went back to that place I found those colorful leaves last time, hoping to get more shots till it's not too late. I'm trying to get as much as possible of these scenes, to keep me happy during winter, in case we don't get any snow.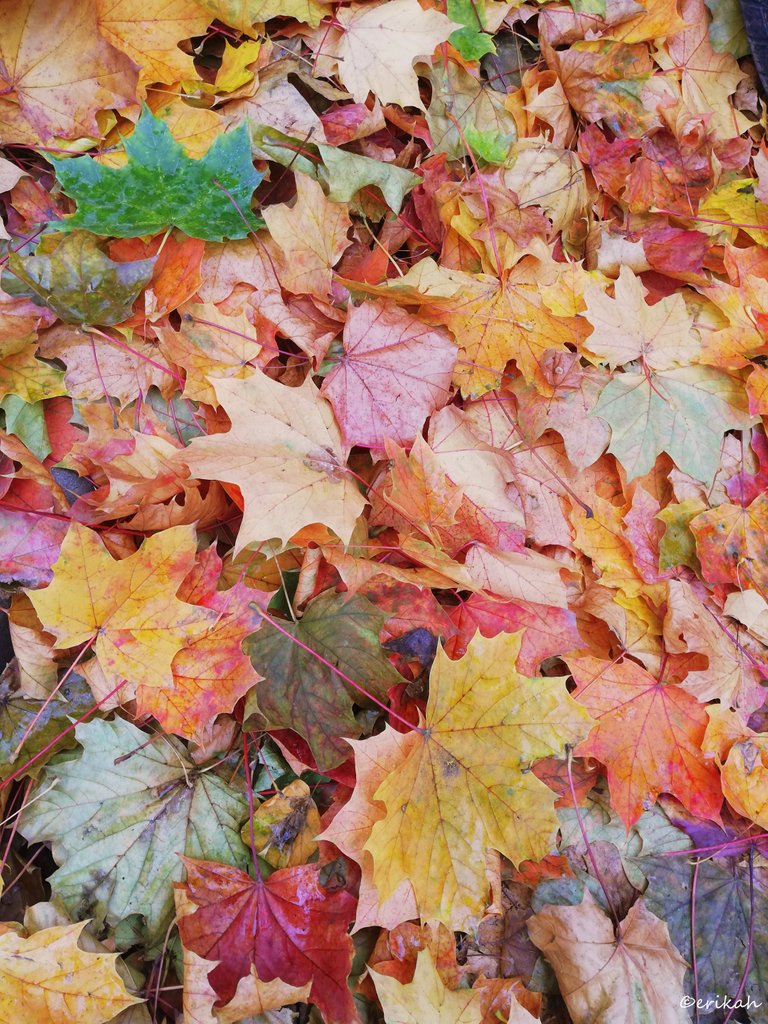 Most of the trees still have leaves but almost all the trees have a thick leaf cover on the ground, like a carpet.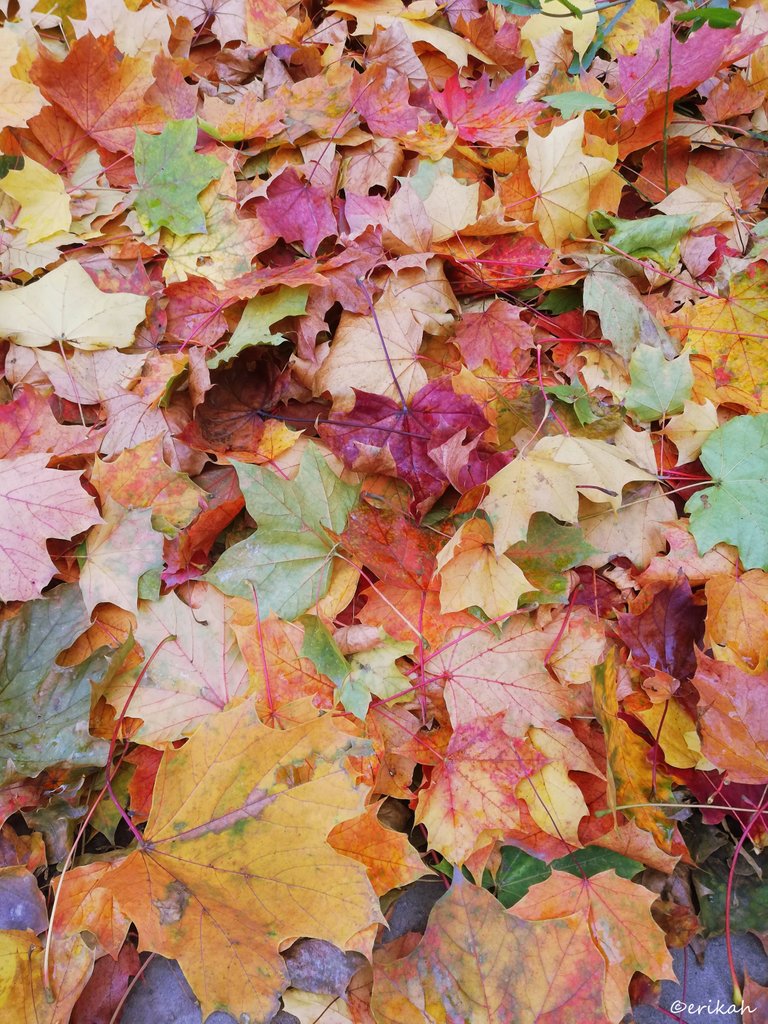 Streets are cleaned, green spaces are too but less often. This is my chance to be there and take some photos.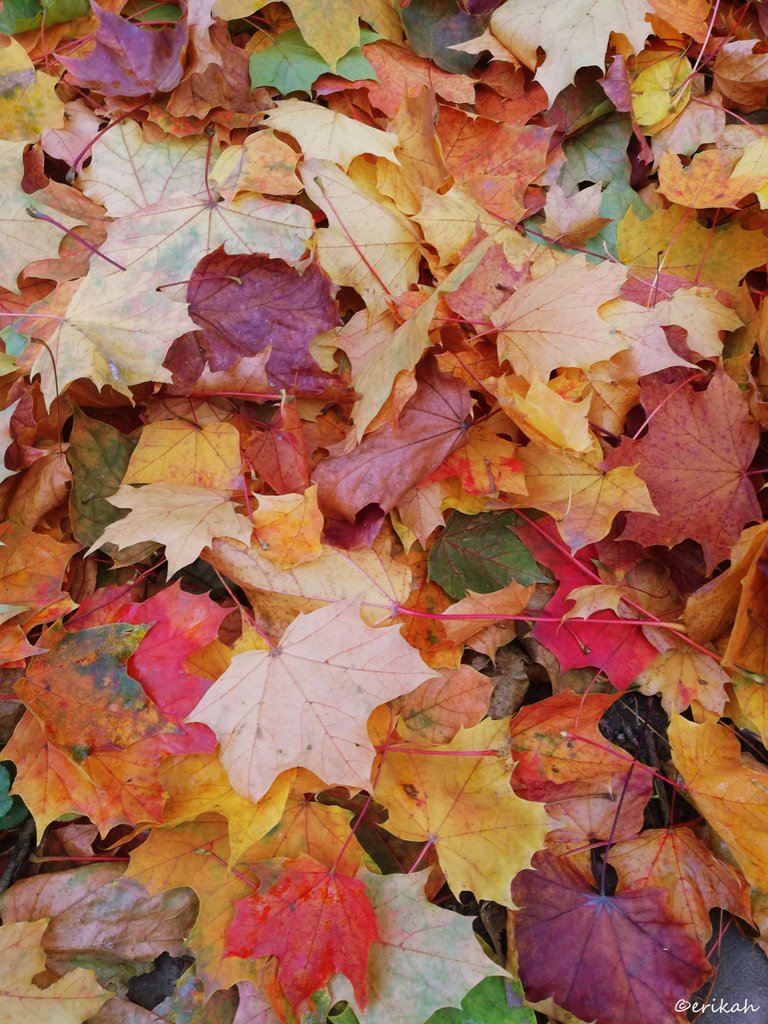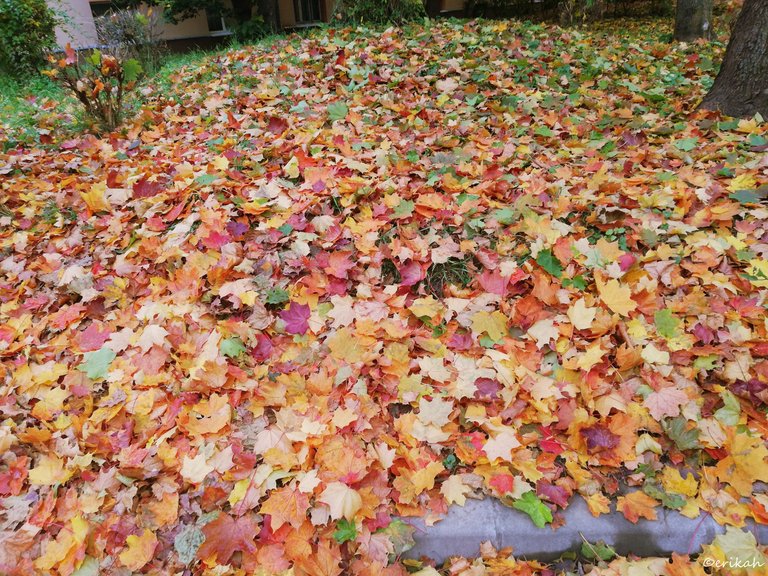 Look at this. This is how the place looks like. How can you resist such a scene? I'd love a carpet like that any day.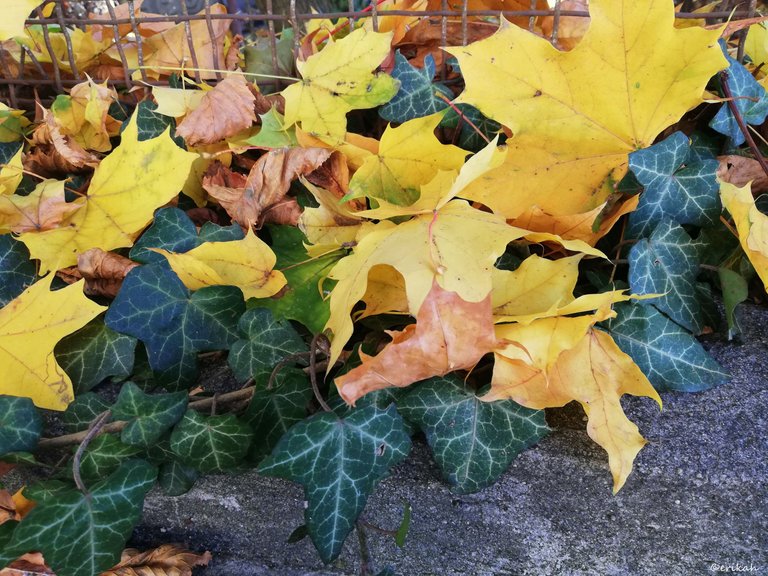 These leaves were on a fence in another place. No red leaves here, but the yellow, brown and green color combination is also wonderful.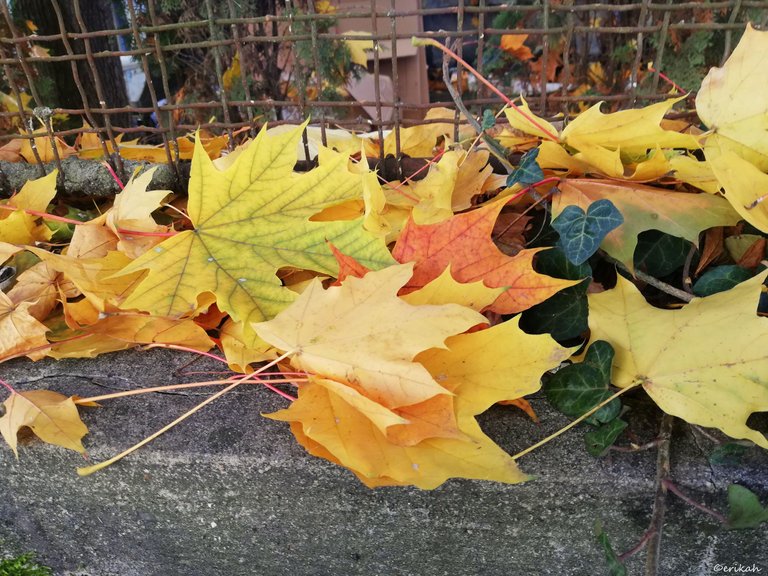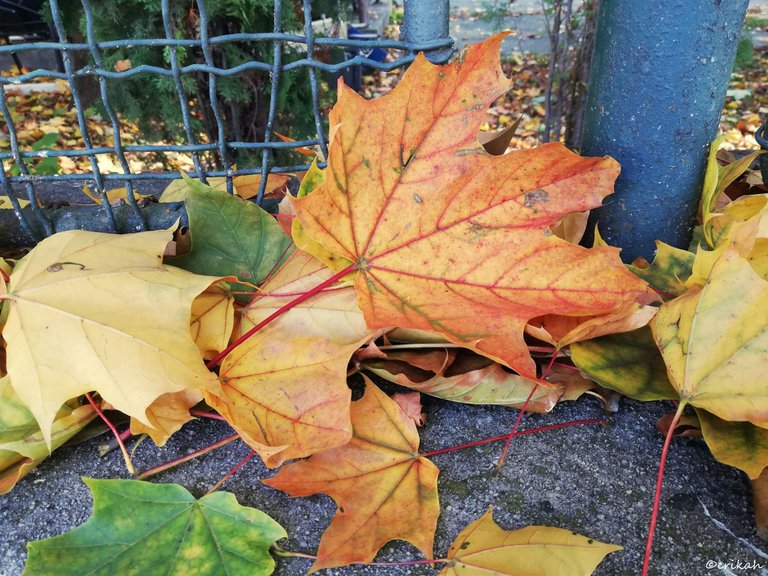 When I was in elementary school, we had drawing and painting classes. During autumn we often had to go outside and collect these colorful leaves and then draw it on paper, or paint it. I remember the teacher explaining to us how to notice those nice veins and colors. It was a lot of fun, I really enjoyed it and could hardly wait for the next class.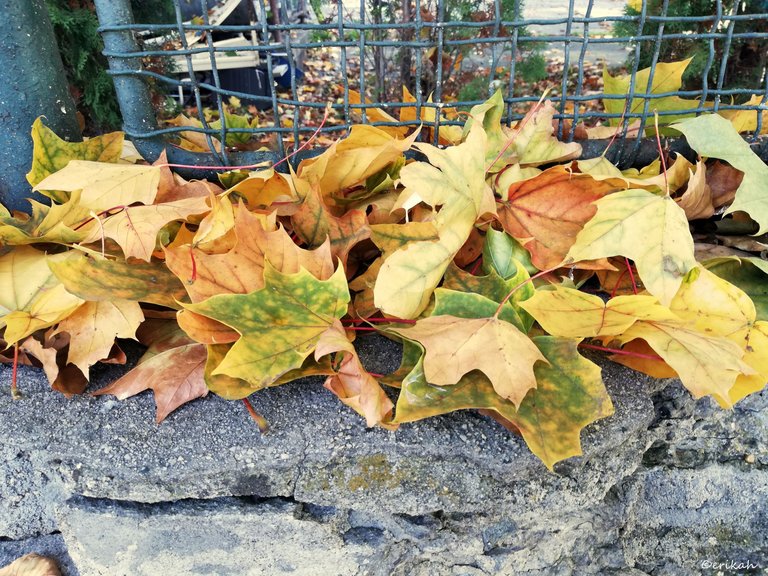 Then after many years, I started learning drawing and since then, I look at everything with different eyes. When I see these scenes, I can only think of how would I put them on paper, how can I mix the colors. It's a wonderful feeling.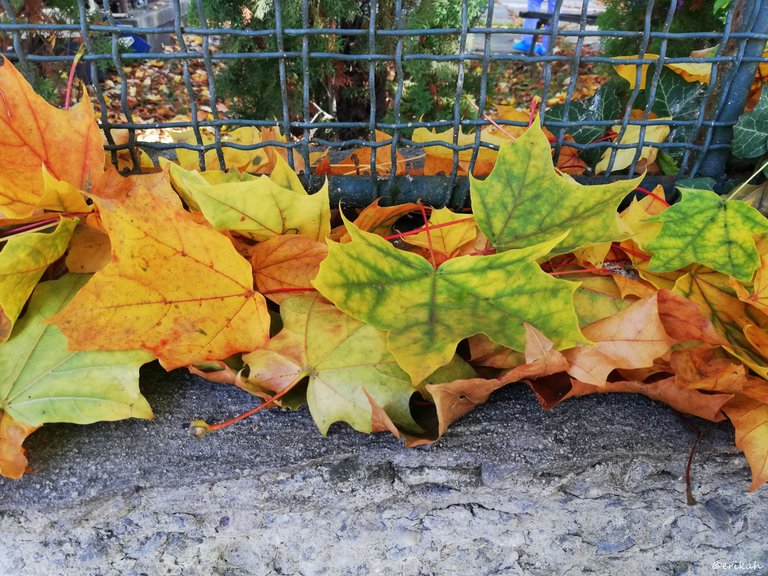 ---
---