When Politics Overwrites Sports Rules
The next winter Olympics is going to take place in one year from now and will be organized by China. There's a huge scandal going on right now due to how China is treating the Uighur Muslim community. Some countries called for a boycott, to which as a response China threatened with sanctions. The situation is far from ideal but there's still one year to go, so anything can happen.
Organizing the games is a question of prestige for China, just as the 2014's Winter Olympics was for Russia. I see these two countries as very similar in everything they do and unfortunately the way they want to win are not the right ones. Remember the state sponsored the doping scandal in Sochi? How many medals were taken back and Russia got a good few years of ban from international competitions.
China is not any better as far as I'm concerned. There were cases in gymnastics where birth certificates were falsifies for very young gymnasts to be able to participate and this is just one example, I don't want to bring up all the doping scandals and the Chinese orienteering military athletes disqualified for cheating in Wuhan.
Just like Russia's priority was in Sochi in 2014, China wants to get win all the medals in 2022 and doing everything possible for that to happen.
A year before that announcement, in 2017, China sent hundreds of young people abroad to train in elite facilities with world-class coaches. Norway, alongside the likes of Austria and Finland, was one of 15 winter-sports powerhouses to sign an agreement with China to host and train athletes at their national facilities. source
This is actually a good decision as it's best to learn from the best and what better solution you can think of in this case. Norway has the best slops and coaches, many of the ex champions like Tor Arne Hetland, the former cross-country skiing world champion and coach with the Norwegian men's Olympic team.
The problem starts when the deciding parties ignore all the rules. China has sent athletes to Norway that have never done winter sports, have never even seen snow. Training for the Olympics starts at young age for a very good reason and one needs years to get to that level, which obviously can happen or not as not every athlete has the ability to be an Olympic champion. China doesn't care about all these.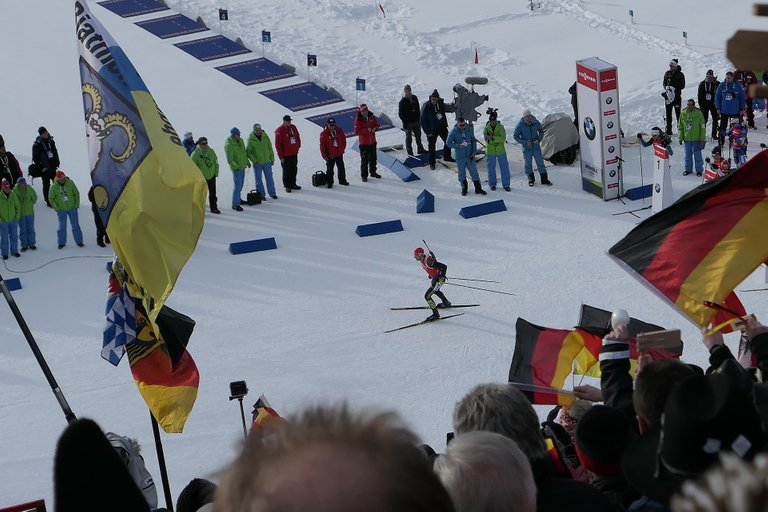 Image by MF976 from Pixabay
Zhang Yuanyuan, who had trained as a kayaker until 2018, arrived in Norway to train as a cross-country skier, even though she has never done it before, has never even seen snow. This most likely would not be a problem, but the other athletes are not any different, none of them has done any of the winter sports they had been sent to train for.
Hetland went to Beijing in 2018 to select athletes that could run well and had strong physical endurance, so he could train them in different winter sports. More than 40 coaches were hired in Norway to train Chinese skiers.
"Even if they don't understand why they are doing the training session, they always give everything they have. At least, as long as you keep your eyes on them." source
This statement tells you everything you need to know about them and it tells you a lot actually. First of all, any athlete should understand any task that is needs to be done, otherwise how on earth are they going to achieve something, right? But remember, we're talking about Chinese, who at home are trained to be obedient, so it doesn't matter why they have to do it, if they have to do it, they are doing it.
The second sentence of the quote is even more important, it says At least, as long as you keep your eyes on them. This is the result of being ordered to do something. When you know why are you training and the reason is you, then you do everything in your power and even more, to be the best. In this case things are different.
So far, the Chinese group in Meråker have been competing against Norwegian amateurs of their own age, and while a couple of girls have beaten their Norwegian counterparts, the boys are yet to make the podium.
"Cross-country skiing is a sport where you benefit from having done it from a young age," says Fredrik Aukland, a former coach and a commentator for the Norwegian state broadcaster. "While most athletes can build endurance and develop physiologically, it takes a long time to develop technique needed at the international level in this sport." source
It would be foolish to believe these skiers are going to collect the majority of the medals at the 2022's Olympics. Taking shortcuts in sports is never a good thing as never works. Years of training with experienced coaches at the right slops is that can give results. I wish I could say it is money well spent, but that is only true for the equipment that was bought locally, helping the Norwegian economy. As for the athletes, that was most likely money wasted. Their training was cut short last year when the pandemic broke out, they were ordered to go home. The Chinese authorities ordered the athletes to go home, tried to convince Norwegian trainers to move to China to continue the training, but that didn't work out.
I'm really curious about how things will go next year but I don't think Chinese or anyone else can compete with Nordic countries, who are dominating winter Olympics.
---
---