When Sports Is Sacrificed On The Altar Of Politics
Sports is not what it was once, unfortunately. In many of the cases it's not about sports anymore, but about money and now it become a political tool in the hands of a few powerful countries.
At the beginning of the month a huge scandal broke out due to how China is treating the Uighur Muslim community.
The US has accused China of committing genocide against the Uighurs. According to international convention, genocide is the "intent to destroy, in whole or in part, a national, ethnical, racial or religious group".
It follows reports that, as well as interning Uighurs in camps, China has been forcibly mass sterilising Uighur women to suppress the population and separating Uighur children from their families. source
In response to China's actions against the Uighur Muslim community, some countries threatened to boycott the 2022 Beijing Winter Olympics by not showing up. China did not take it well and started to threaten with sanctions. There were voices asking the games to be relocated.
Right now everything is a mess and even though there's one year till the games, I don't really see a way out of it. China is not going to change, control is everything for the country, by instituting terror they are trying to keep people in control.
Boycotting the Olympics has happened before, the U.S. in 1980 and the U.S.S.R. in 1984, those were summer Olympics, winter Olympics has never been boycotted before.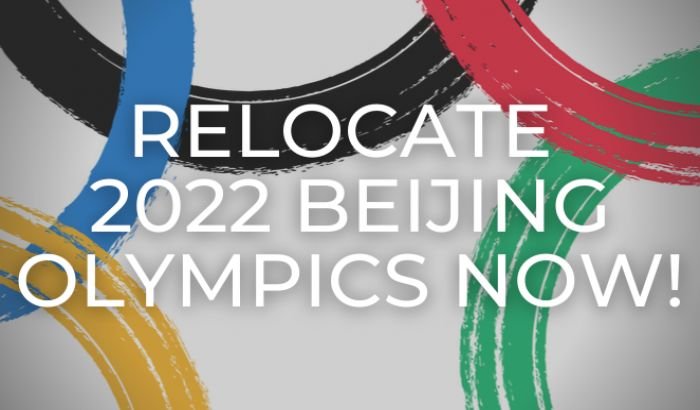 source
There's something I don't understand here. Participation is not compulsory. No country or organization can force a country to participate. It's their right. So China threatening with sanctions is outrageous, especially after what they are doing to the Uighur minority.
Covid has done a lot of damage already. The whole sports world has been redesigned, nothing is what it has been anymore. Last year a good part of the events was cancelled and those that took place were very different. Safety measures make things harder and even so, there are players infected with covid. A political scandal is not what the world of sports needs.
"Over the past few months, we have started to hear rumblings of a proposed boycott of the Beijing Games," the committee overseers wrote. "China's troubling human-rights record, the oppression of the Uyghur minority and the continued detention of two Canadians, Michael Kovrig and Michael Spavor, are deeply concerning for us. In no way are we, at the Canadian Olympic Committee and Canadian Paralympic Committee, trying to minimize what is happening in China. But a boycott is not the answer."
Should countries like Italy, Germany, France and other European countries follow a boycott, it would devastate the entire Games. That, coupled with the fact Russia is not allowed to compete as a country because of doping allegations, could lead to a sharp decrease in expected visitors to Beijing in 2022, and perhaps force the International Olympic Committee to make a decision on whether to hold a scaled-down Winter Olympics in Beijing—or move them to another country. source
I'm curiously following the events, hoping there will be a solution. Athletes have a lot to lose here. Tokyo Olympics has been postponed and it's not sure it's going to take place. Organizers are stubborn, they say no matter what happens, the Olympics will take place even though they know there's no safe way to organize the games. Japan's population is against holding the game this year and the number of those against it is growing.
Everyone was hoping starting the vaccination program worldwide will help in stopping the virus but things are not going well on that front. Euronews has just publishes some statistics about which countries are leading the way on vaccination. First is Malta with 4.6%, followed by Portugal with 4.2 and Belgium with 3.6. These are very low numbers, no way they can create herd immunity by the summer.
Last week, Japan launched its initial phase of inoculation for 40,000 health care workers with a vaccine developed by U.S. drugmaker Pfizer Inc. and its German partner BioNTech SE.
A further 4.7 million front-line health care workers are to begin receiving shots in March, followed by 36 million people age 65 or older from April. Then, people with pre-existing conditions such as diabetes or heart disease and those working at elderly care facilities will come next, and finally the general population. source
Japan has a population of 125,620,000 inhabitants, so vaccinating around 40 million by March will be a drop in the ocean, nothing more.
In my opinion both Olympics are in danger, one for health reasons, the other for health and political reasons. I guess we'll wait and see what's going to happen.

---
---