Afternoon run in Wanaka
Arrived (back) in Wanaka early, meaning I had time for a run. Decided to do a short and fast one. The stats are shown here: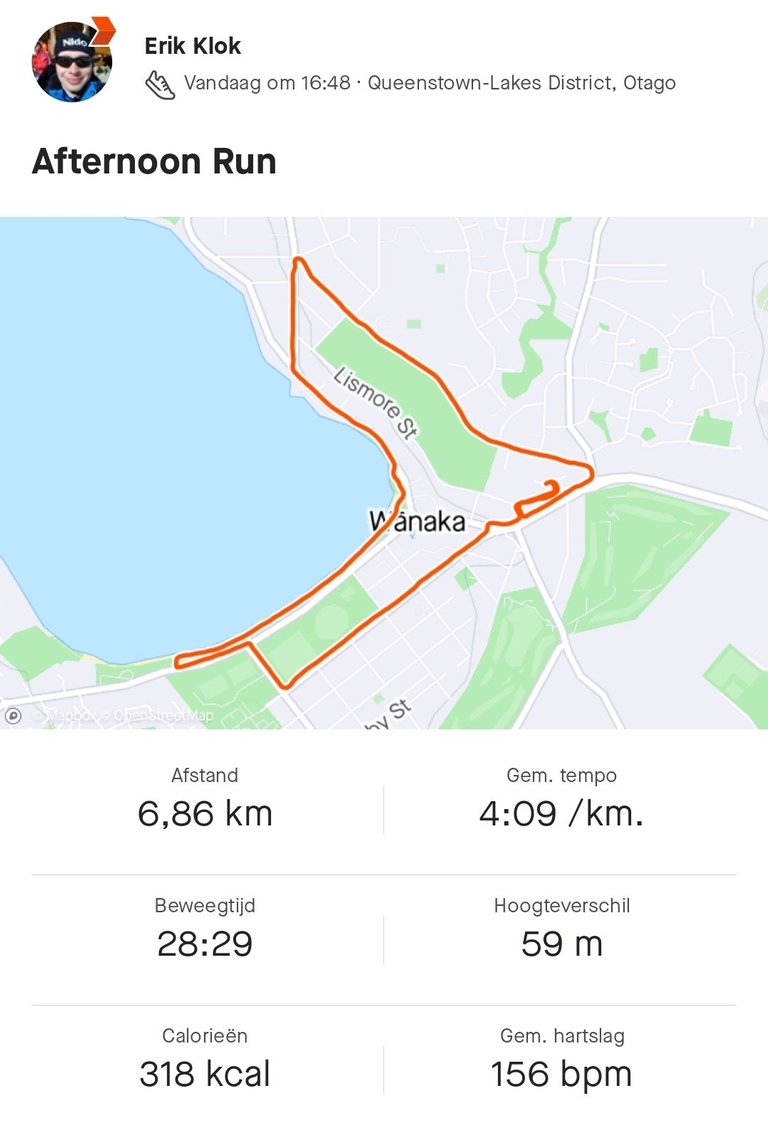 Quite fun to run along the beautiful lake. It takes a bit of adjustment to run the hills though. Especially when you're from the low countries...
---
---