3 Ancient Shards at Raid: Shadow Legends - what will it come out?

Ancient Shard guarantees at least a rare champion.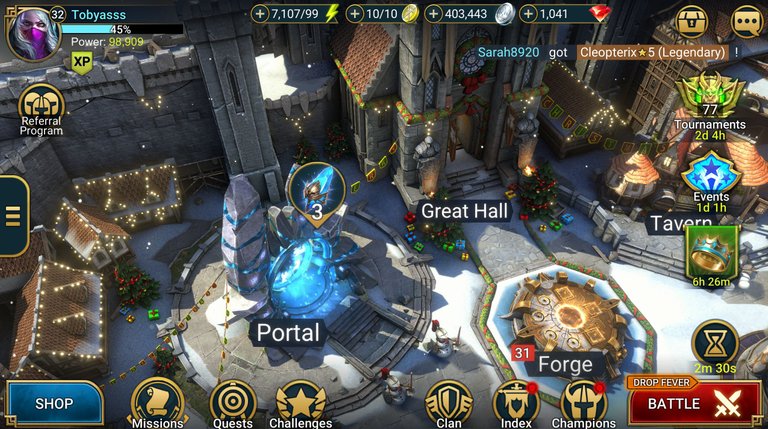 Let's use them to summon some champions.
An Epic!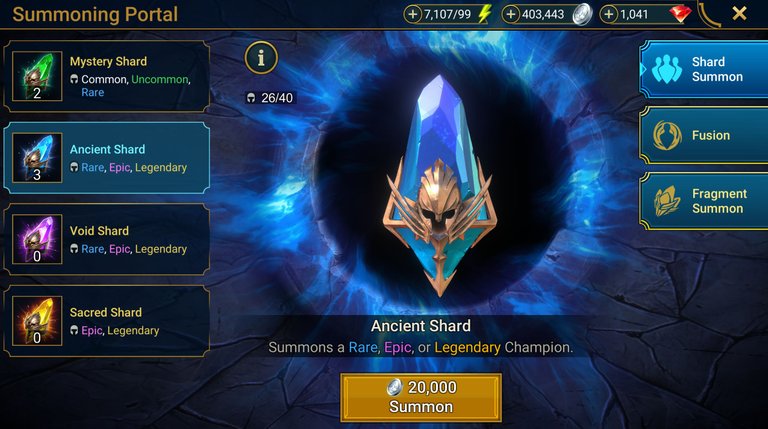 Two rares.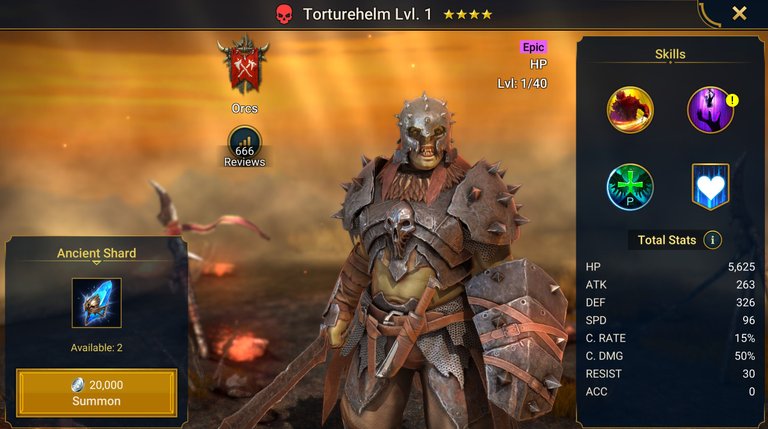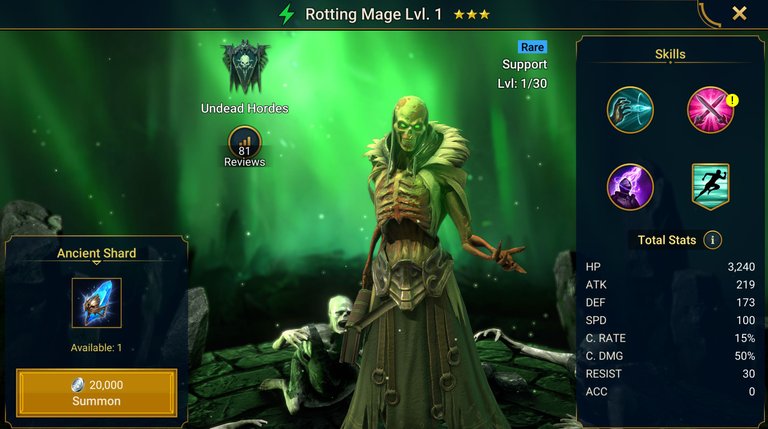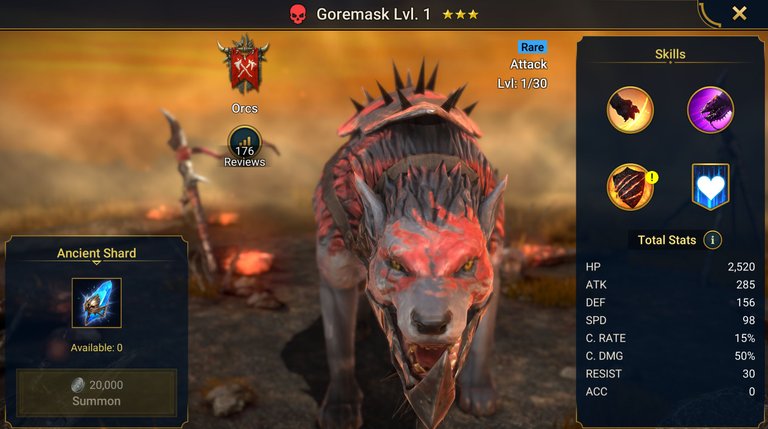 The first daily quest is done.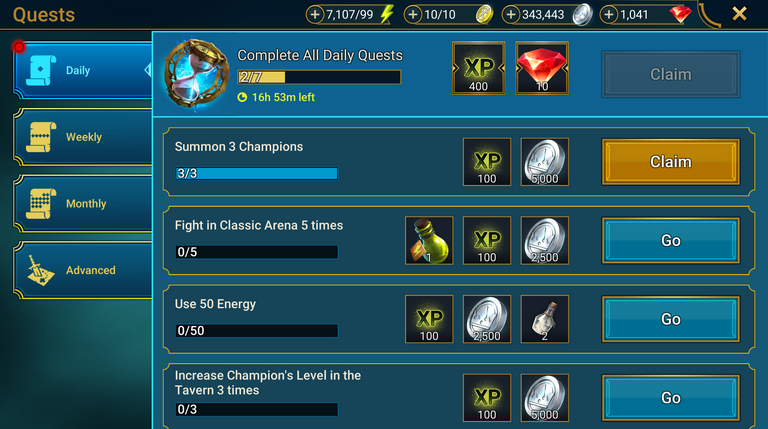 What came out from two Mistery Shards?
Two uncommon champions, good.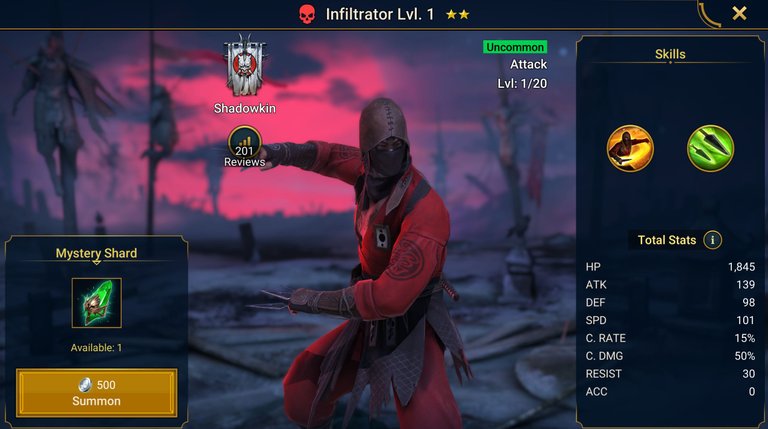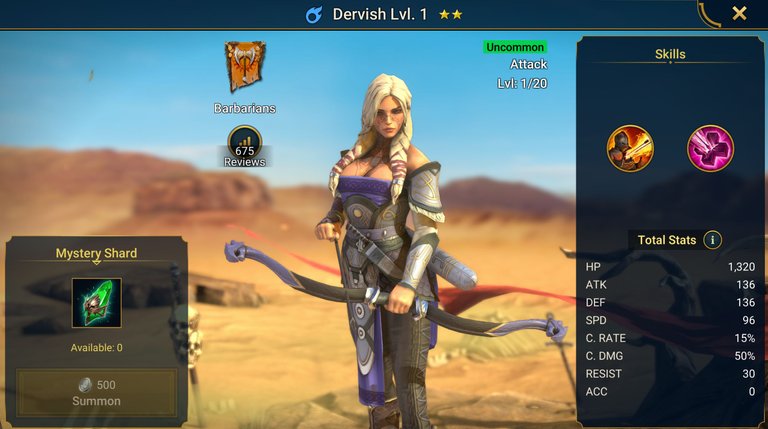 Afterthoughts
It was early in the morning and I actually made the mistake of summoning the Ancient Shards too early. Why? Because it will be harder to finish the Clan Quest of getting ten rare champions.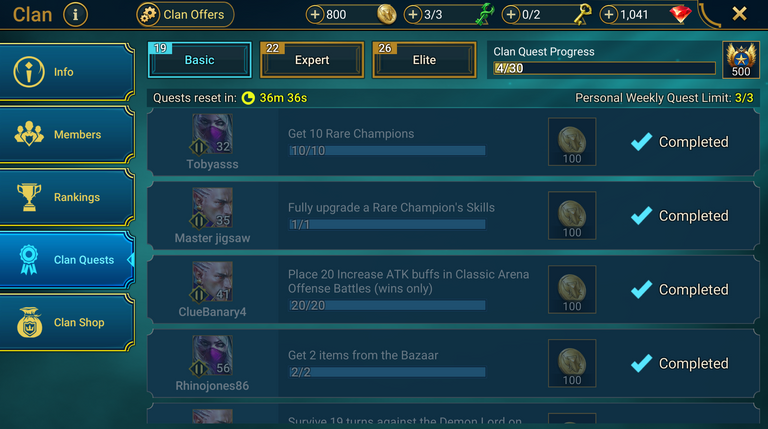 The quests will reopen in half an hour and it will be harder to finish them. No problem.
Progress
I am playing the game for 25 days in a row now. Call me a streak collector :)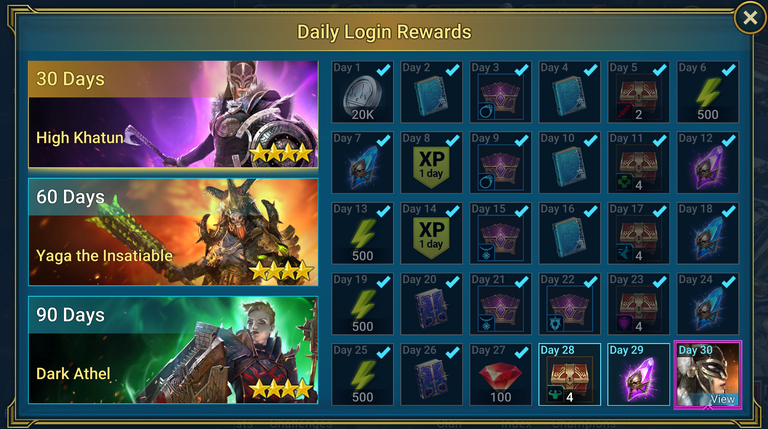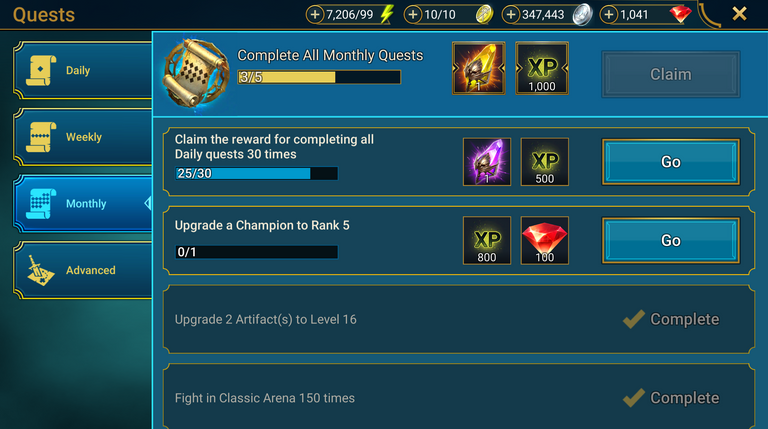 Some nice rewards await me in five days.
---
28.01.2022 - Raid: Shadow Legends - more screenshots and then some
22.01.2022 - Raid: Shadow Legends - Reached Level 25
---
Better and better
---
---