Magpie's between rain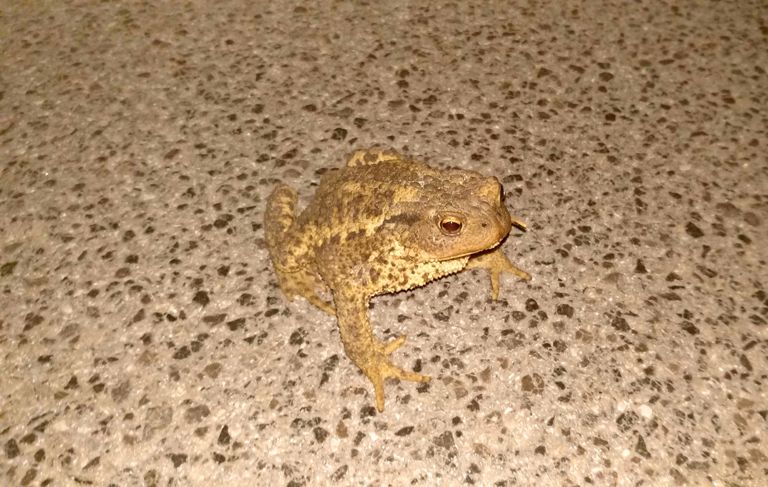 ervin-lemark just finished a 6.64km run, that lasted for 48 minutes.
This run helped ervin-lemark burn 359.0 calories.
---
Description from Strava:
Saturday morning at 7 pm. A fresh day between rain periods. It's notably cooler. Ideal for an easy run into the Magpie's Valley, isn't it?
After the run Puma took me out for a walk. Then breakfast then some computer work. An easy day so far ...
Have a great time, be it rain or sun.
---
The cover photo has nothing to do with the run. This frog is from three years ago. Yet, it fits with the weather.
---
better and better
:ervin :lemark
---
If you would like to check out this activity on strava you can see it here:
https://www.strava.com/activities/7629162625
About the Athlete: Recreational runner who loves the great outdoors. The longer the run/hive the better :)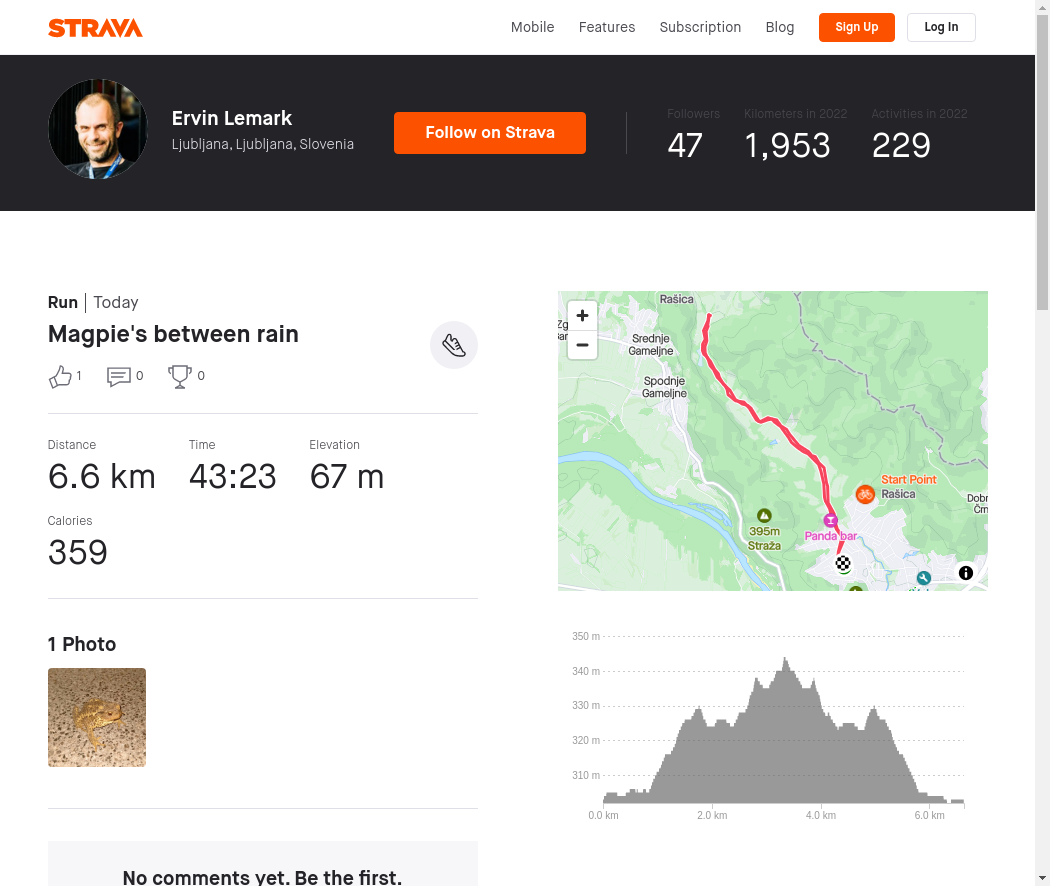 This is an automated post by @strava2hive and is currently in BETA.
---
---