CakePop - Goodbye and Good Riddance

I really don't know why I joined this IDO in the first place. It was against my better judgment.
Now, even with a substantial loss, it's high time to run away and ditch this pop without the cake.
Standings before abandoning the ship.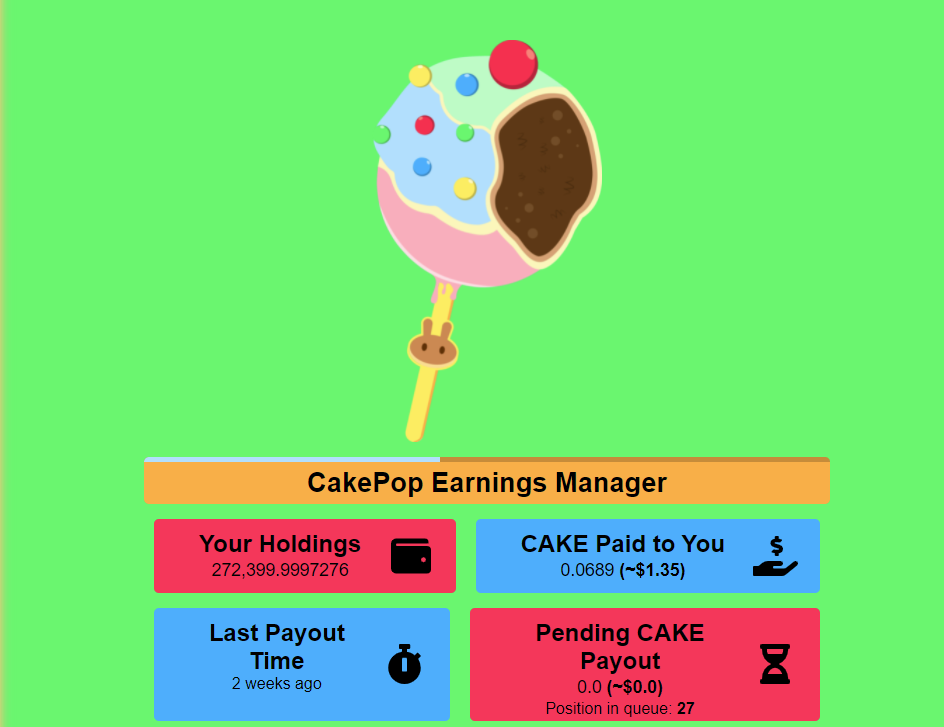 After the selling on PancakeSwap i came out with 81.7 $BUSD. Minus the fees which were $1.13.
I started this adventure with 112.7 $BUSD and 172.2 $CUB. At the time, three weeks ago, this was valued at $225 in total.
So, the verdict is a loss of two-thirds. Eh ... Not a good sign for future IDOs on CubFinance!
PS: I needed to top up $BNB ob BSC to cover the fees. @deathwing's BSC Bridge came to the rescue again. Thank you!
---
Better and better
Posted Using LeoFinance Beta
---
---