CakePOP IDO on CubFinance - All In
OK OK. I decided not to be a party breaker and joined this particular party - CakePOP IDO on CubFinance.
I added a whopping sum of (currently) 0.1% value to the pool. For the fun of it and to see how easily it can be done. It went through smoothly. Thank you, @khaleelkazi and the team for the good work on your part. I believe you'll learn a lot from this particular IDO. In many aspects.
A question. Do we really need to buy LPs on PancakeSwap? I think it could be equally dome on CubFinance too.
---
Buying LPs: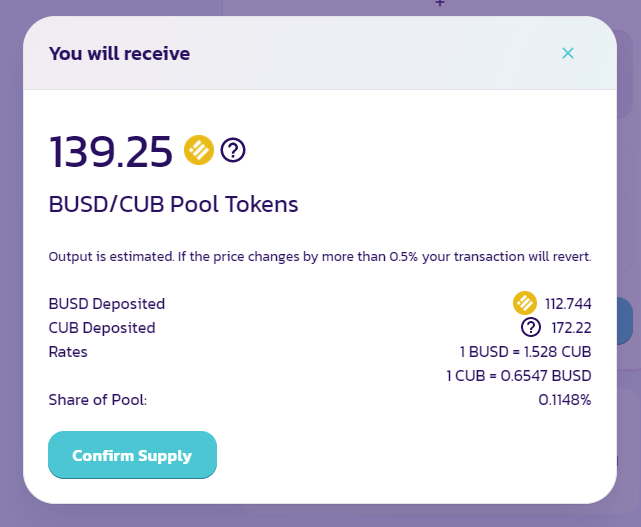 Before adding my LPs: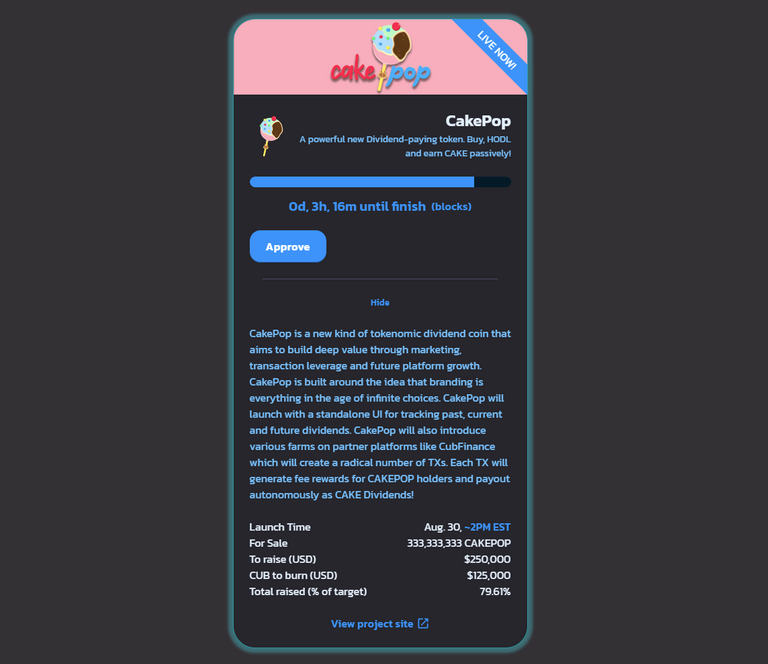 The contribution: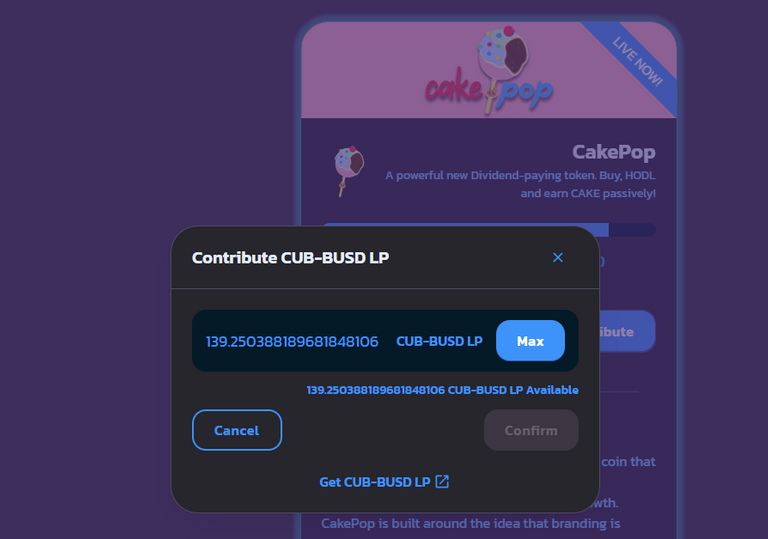 Done!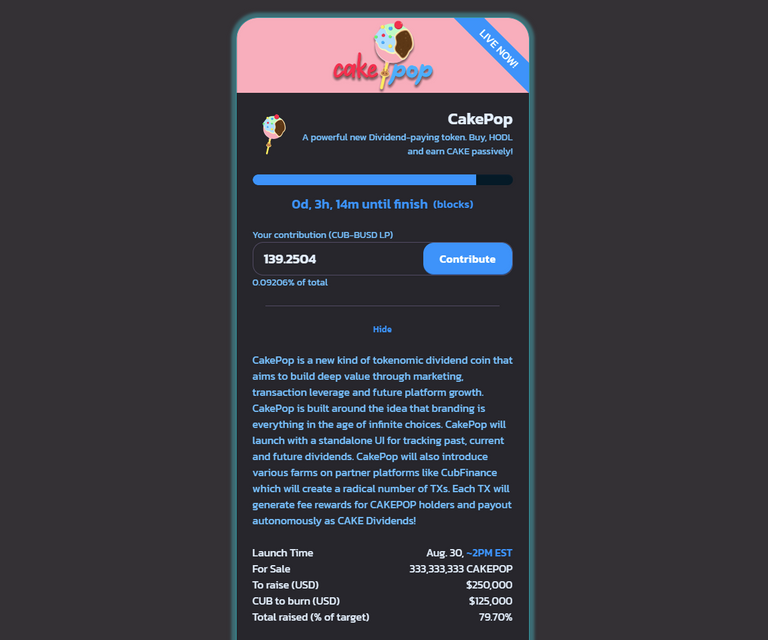 There are still good three hours left and I don't think that the limit will be reached nor that the offer will be extended.
What's next? And where are all the Telegram armies and communities who are supposedly supporting this project?
Yes, I am bickering a bit. I firmly believe that Telegram anything is a waste of time and resources.
---
By the way, I find this the easiest way to transfer funds from #hive to #bsc:

BSC Bridge by @deathwing. Thank you very much for this excellent service.
---
Better and better
Posted Using LeoFinance Beta
---
---