Catching Sun

A snake or ...?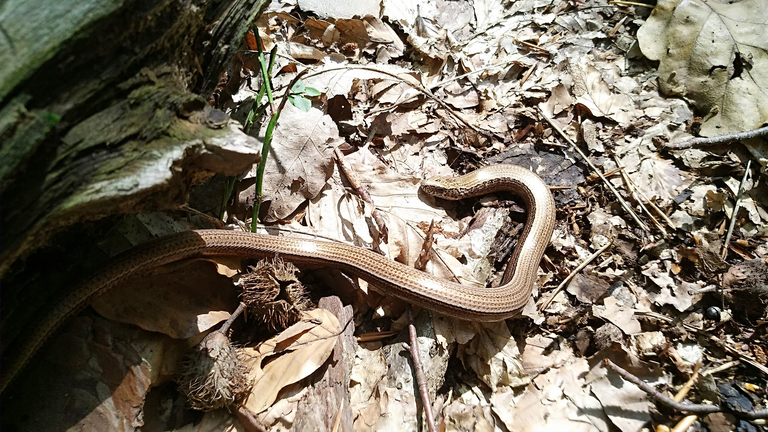 It's a slowworm aka blindworm, of course. quite common in these parts. We met it while on an easy afternoon doggy walk in the Golovec forest.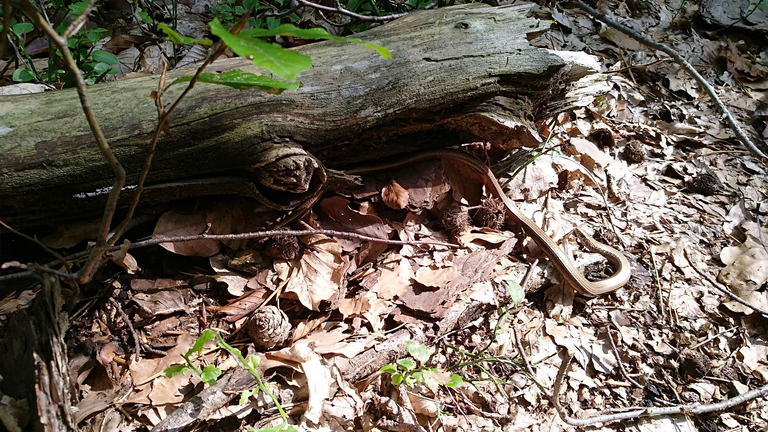 It was motionless, enjoying the sun. Two quick photos and off we were while the tiny lizard was still basking in the sun.
Nature is wonderful.
---
Better and better
---
---