CL - Ledger Powered Plastic? Joined the waiting list ...
I was playing around with Ledger Live installation on my notebook which I rarely do. I noticed a promo for Ledger CL, a VISA debit card if I am not mistaken. There is a queue to join if you wish to get one on a fine day in the far future.
Why far future? Because ...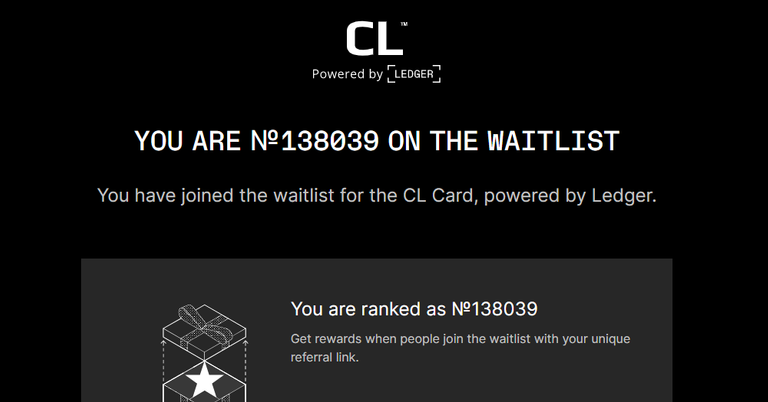 138 thousand? That's a lot of plastic ...
Can you help move up the waiting list?) Of course, that applies only to Ledger users who also wish to have additional plastic to use their assets with.
I've no idea what will the requirements be for the card, what KYC will be needed ... Still, I am always on the lookout for ways to directly convert crypto to goods. Because we don't know when the state-sanctioned digital money will rule our lives ... It will happen, hopefully, later than sooner.
---
Better and better
Posted Using LeoFinance Beta
---
---