it was refreshing
This Sunday in Kranj a lunatic asylum was on a field trip. 12 hours run was on in the city centre. We started at 7 am and finished, more or less, at 7 pm. A lap around the main square was 1292 meters long. A lot of looping the laps.
Did I mention it was a hot early summer day?
This is not a report, just an interim post with a great sequence of photos taken by my friend Peter.
From 9 am onward with every lap that I did I also dipped the hat in the fountain. It was a matter of survival to be cooled down and hydrated.
Imagine doing this sixty times or there about :)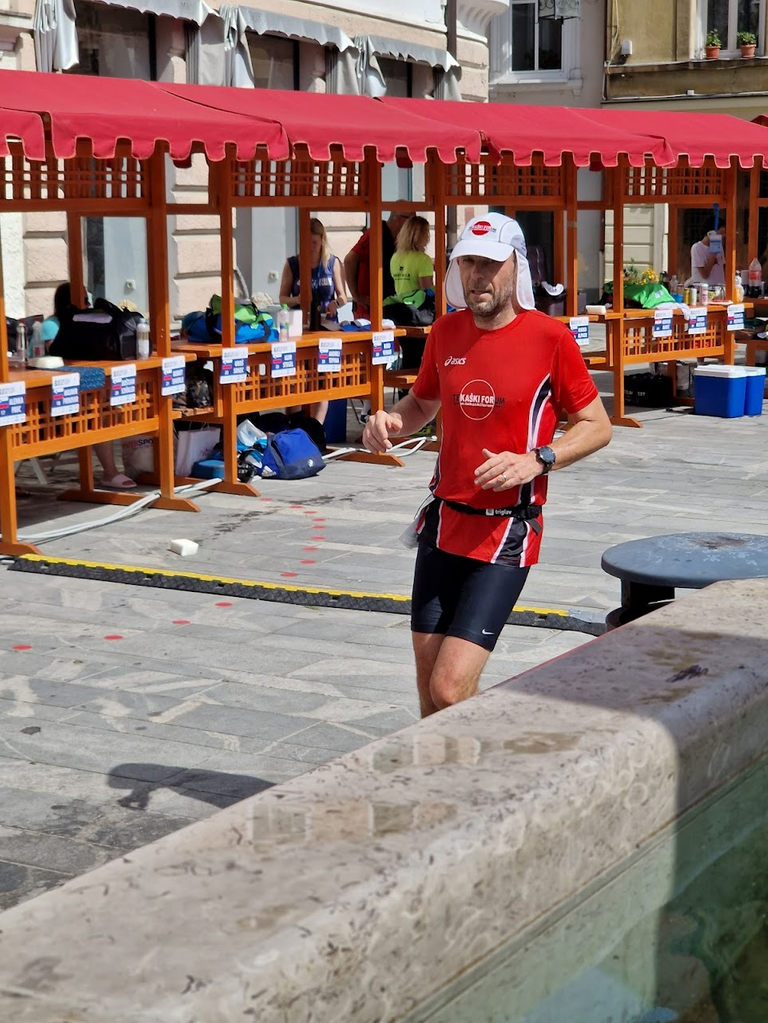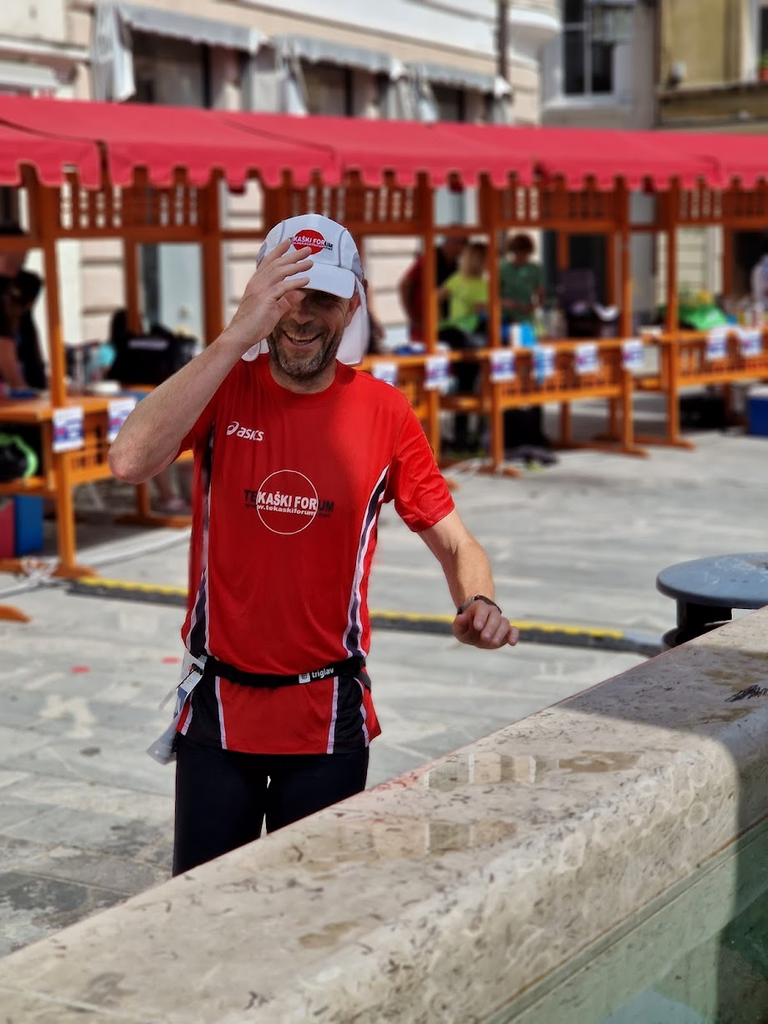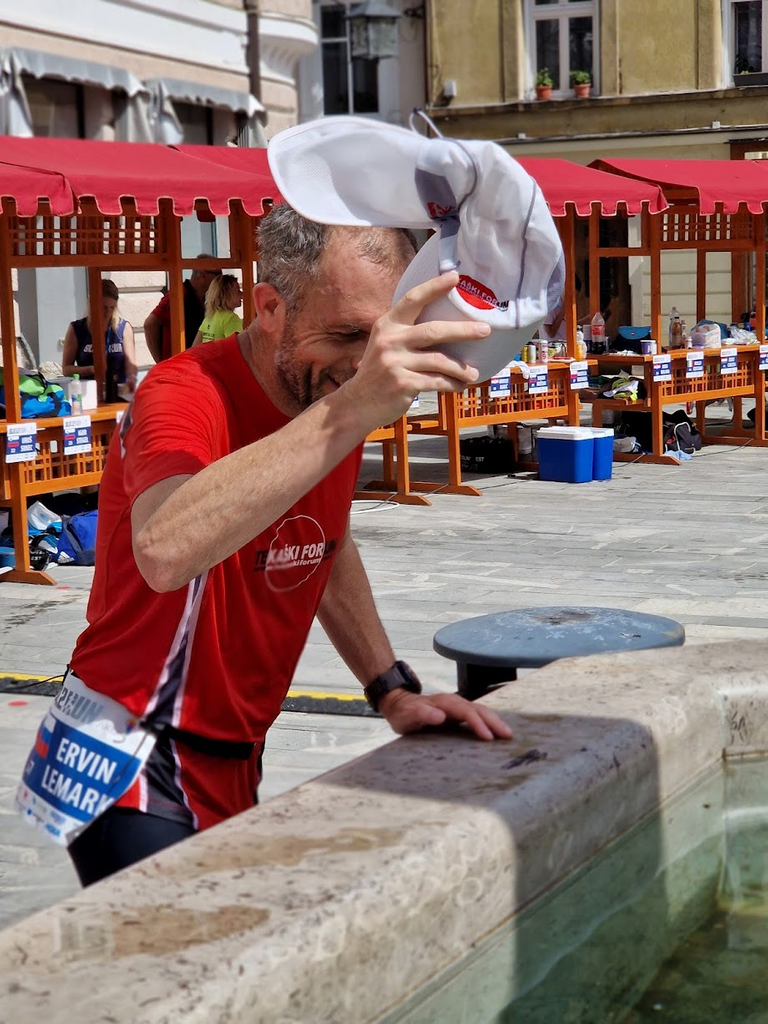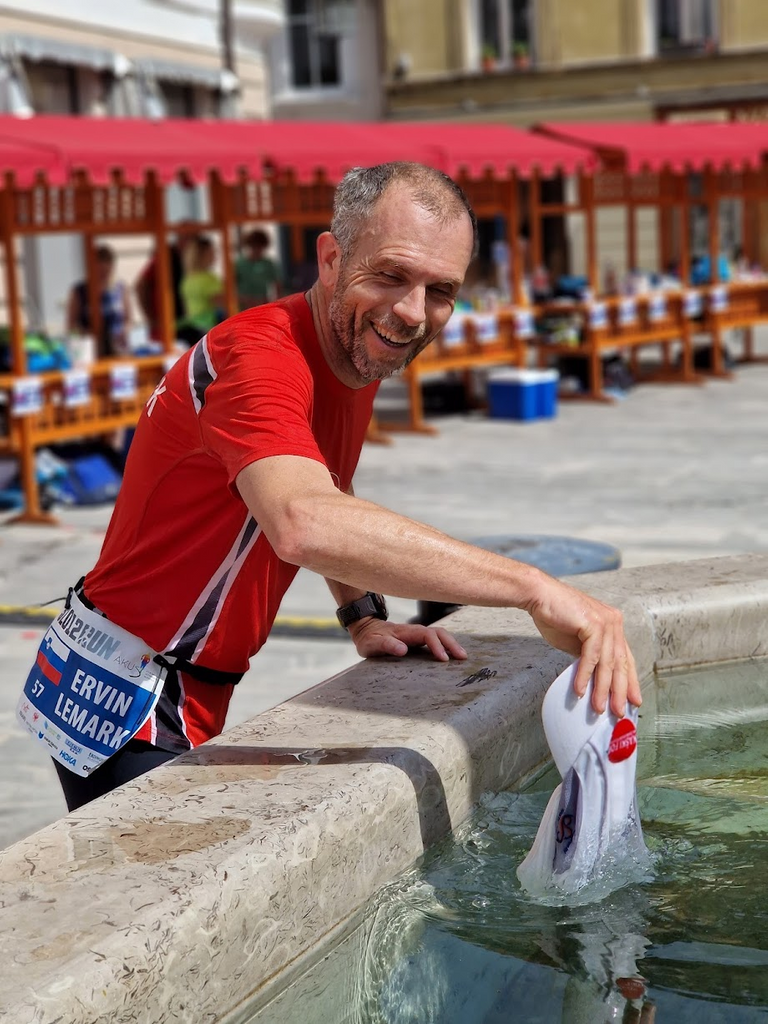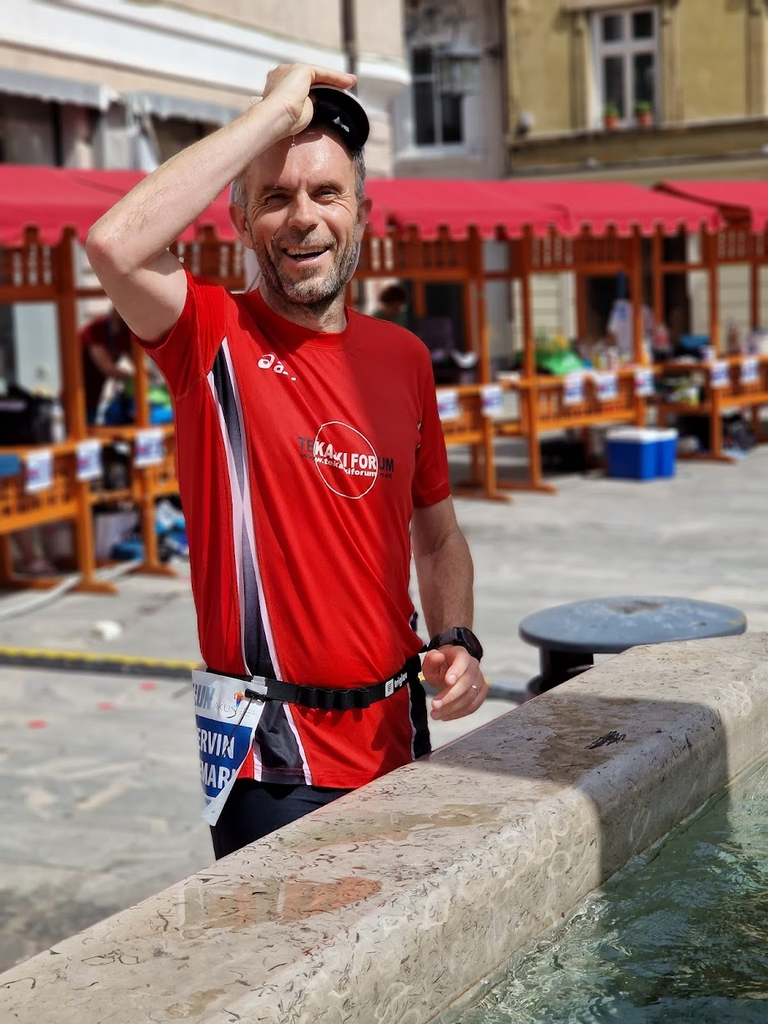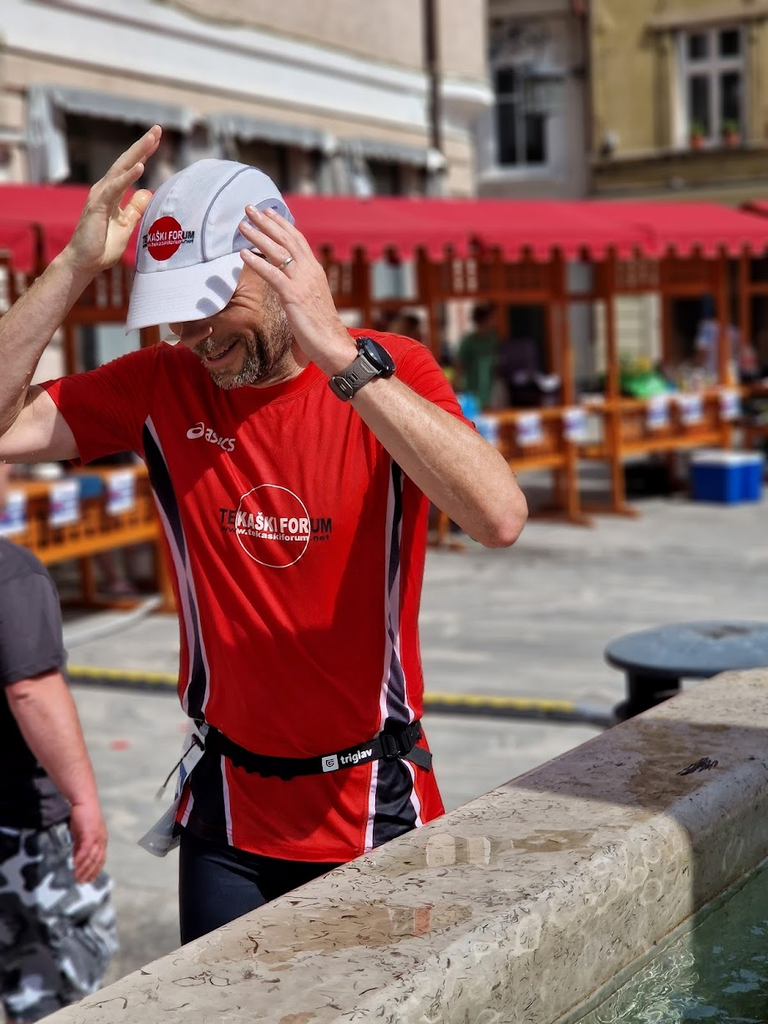 In the end, it was satisfaction with the accomplishment. It was a great day.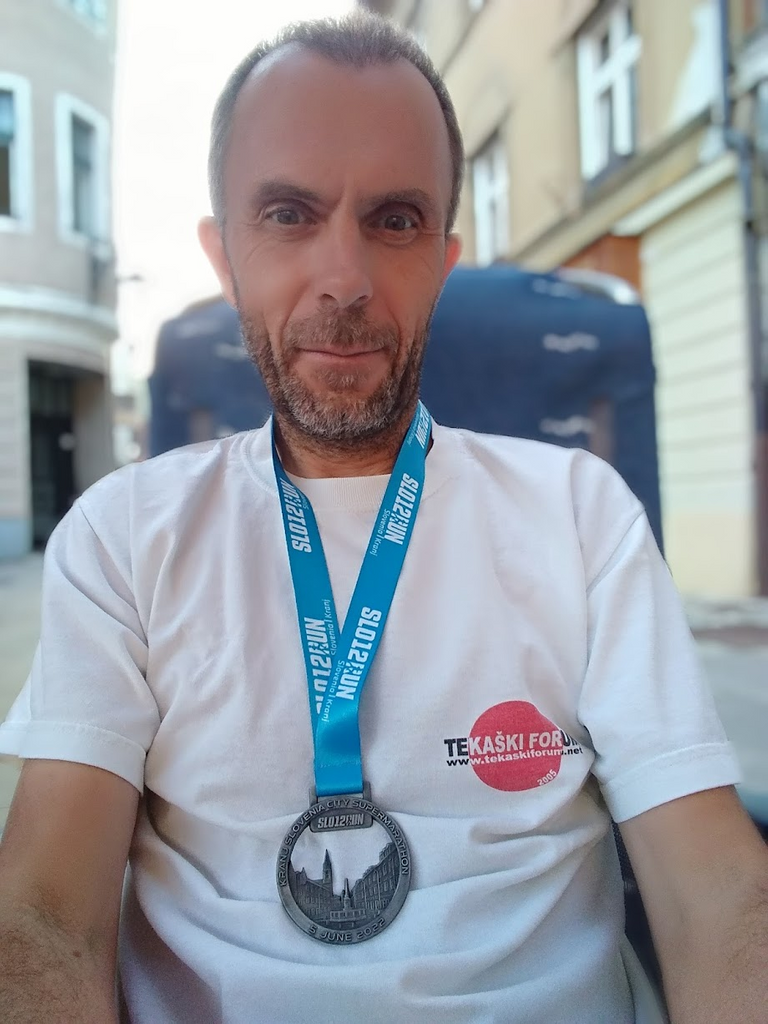 Do I really look so thin?
---
Better and better
:ervin :lemark
---
---