Jesenice 10K run, a great start to the running season

Jesenice, Saturday, March 18th 2023, first official running event this year. A flat and mostly on asphalt run, out and back. It was a great early spring day and running was pure joy. Talking with some running friends too, Like with Mario here.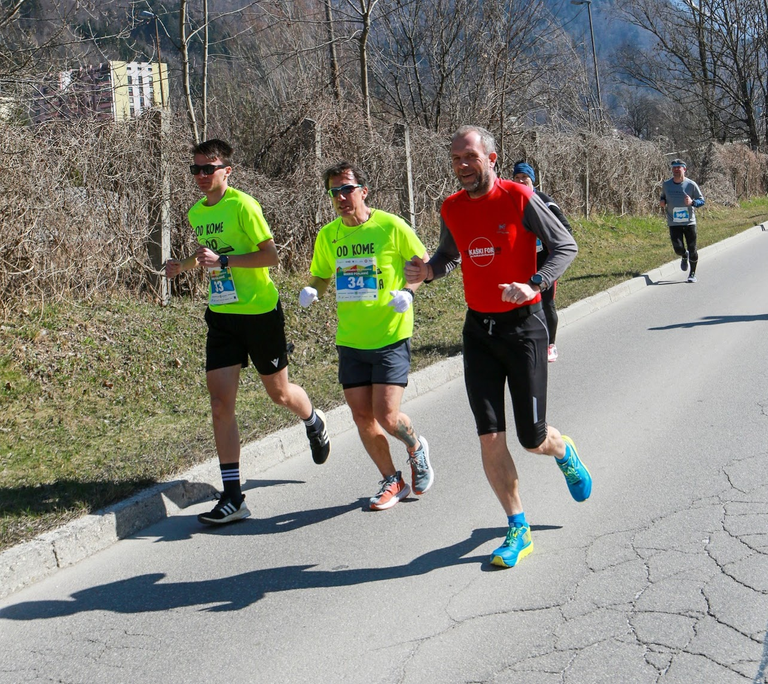 I didn't have any great expectations. Just to have fun and try to achieve a sub 50 minutes time on 10 K distance.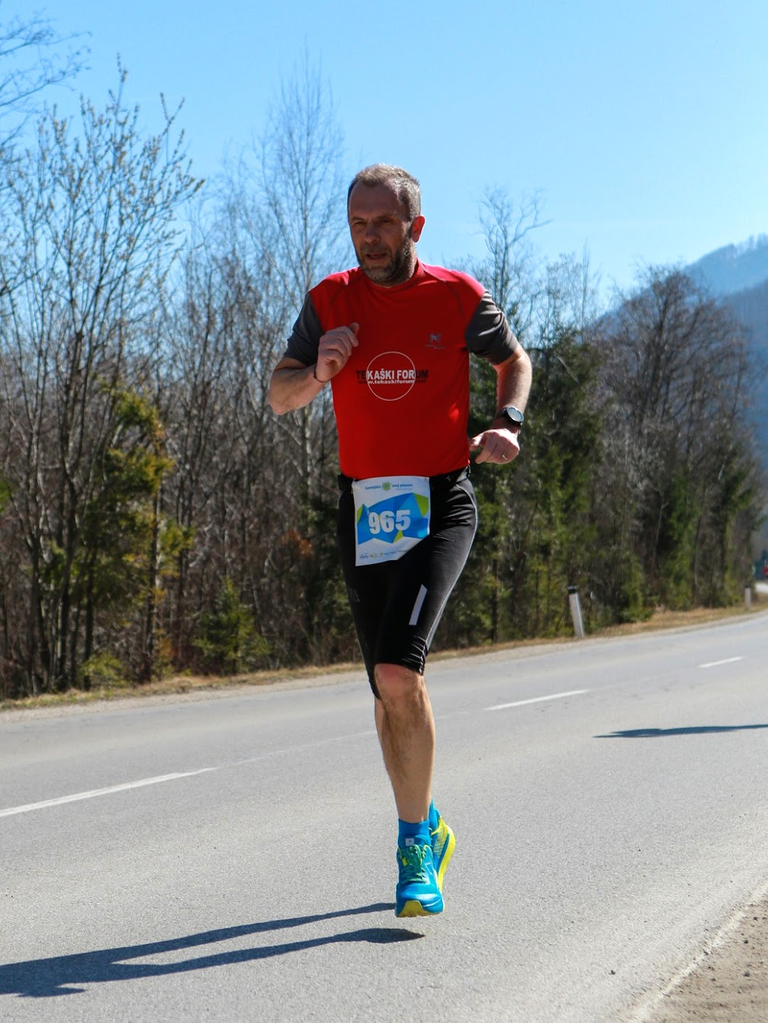 In the end my time was 46:27, excellent. I even managed to run a negative split of 47 seconds, if I got the math right.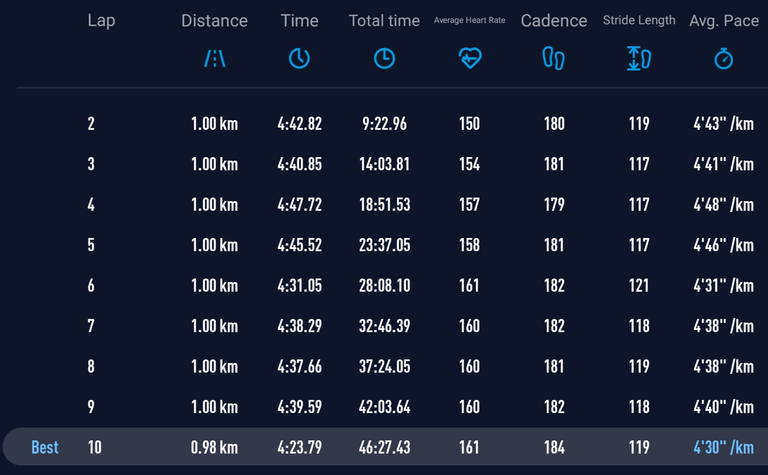 All in all, a nice start to the season.
Run data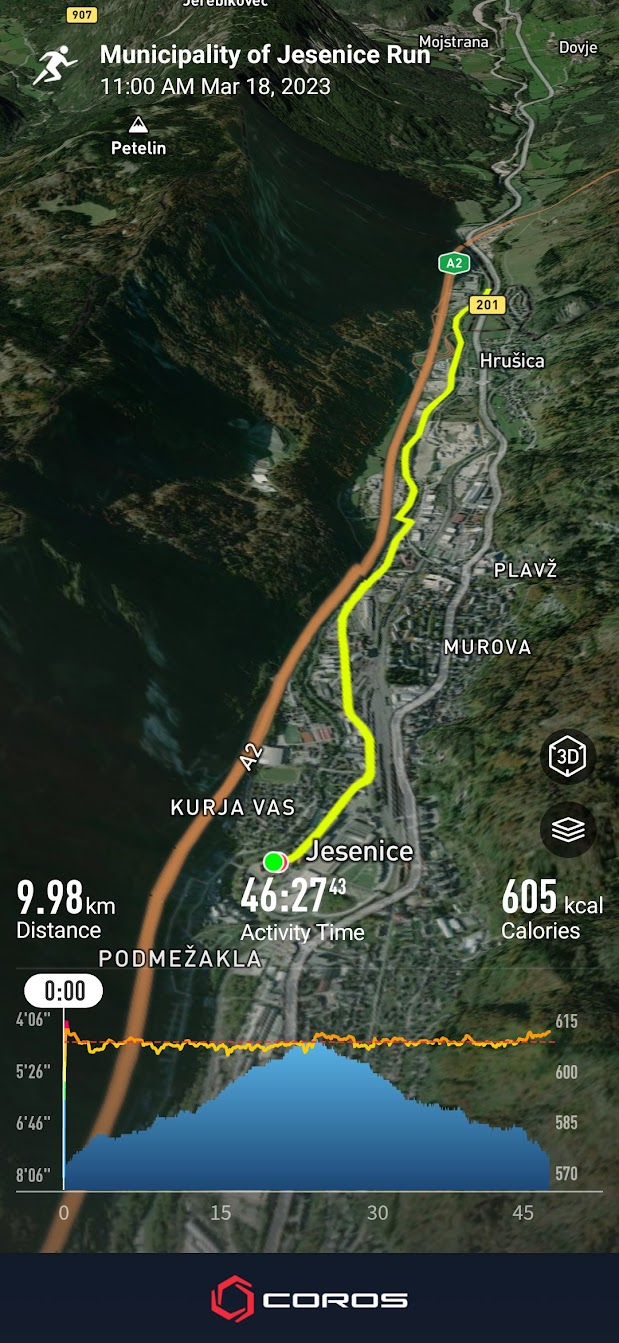 Ascent was negligible, 45 meters on 5 K.
There was some wing when running back down. It was welcome to refresh us.
After the run a meal for the participants at the local fair. Food was good too.
With the fair comes live music, provided by the band, called Projekt. They did a good job.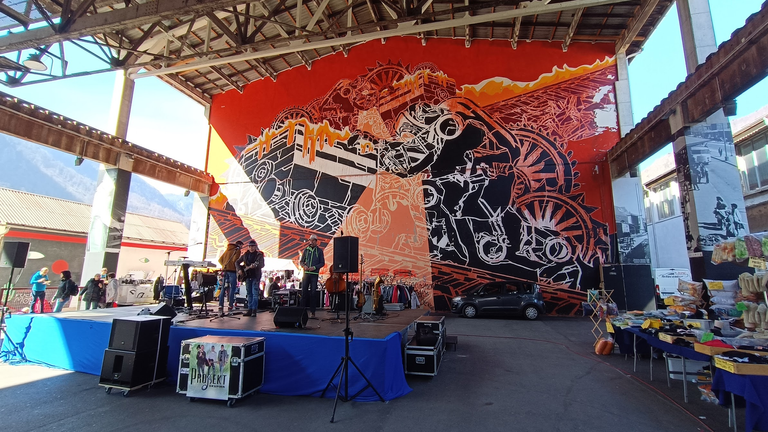 I ran home before the winners ceremony started.
---
better and better
:ervin :lemark
---
For those reading this description on Strava
Strange characters in the content are markdown codes that make some special magic when read on any Hive frontend like Ecency, PeakD, Sportstalk Social and similar.
You can join Hive, connect your Strava and Hive accounts via the @strava2hive app, start posting about your achievements, and get crypto tokens as a reward (Hive and HBD). It's that easy.
Why don't you join us right now? Welcome!
---
---