Zadvor- Črnuče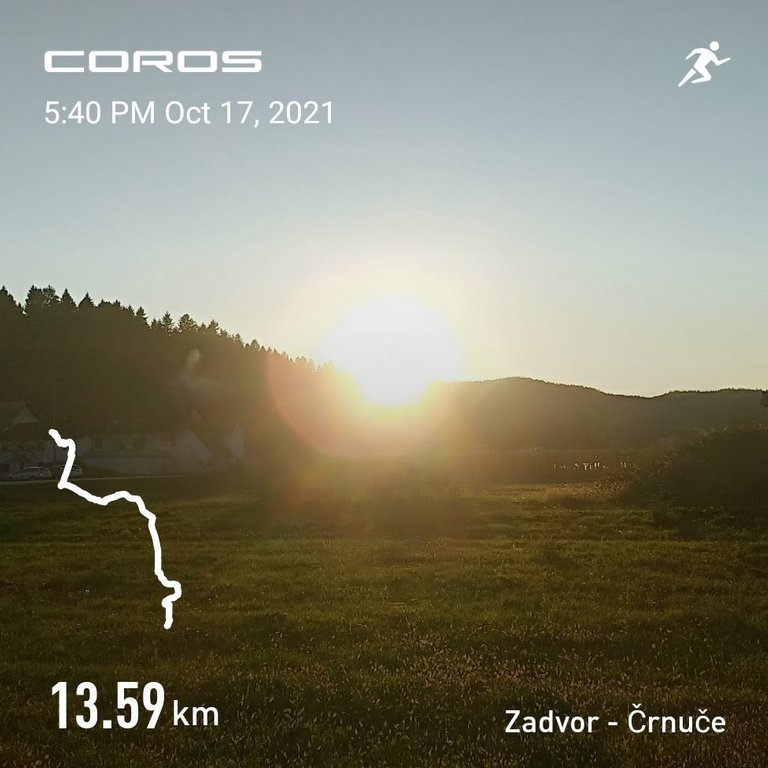 ---
As with yesterday's run, today was a planned from there to home run too. Today we visited our friends in Zadvor o have a hike with the dogs in the woods together. After good six kilometers of hike and conversation, it was time to go back home.
The sun was setting already and I realized I was at least half an hour late to start the run. I'll be running in the dusk and coming home in dark. With 10 degrees, which we are not used to yet, it was kind of cold.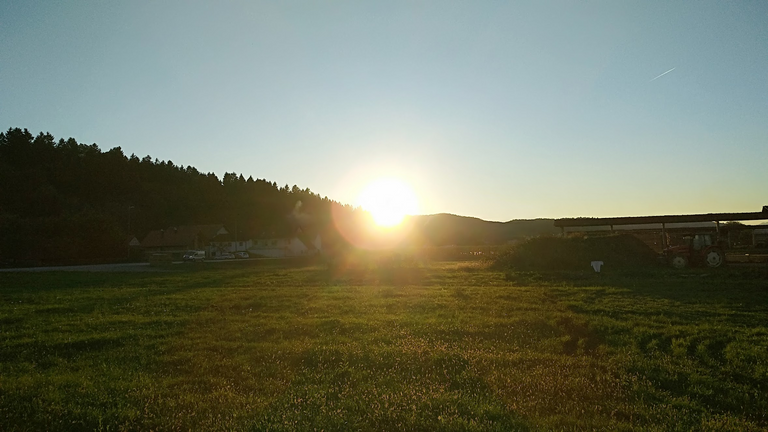 In the same spot as in the photo above, I turned my back to the sun to greet my shadow.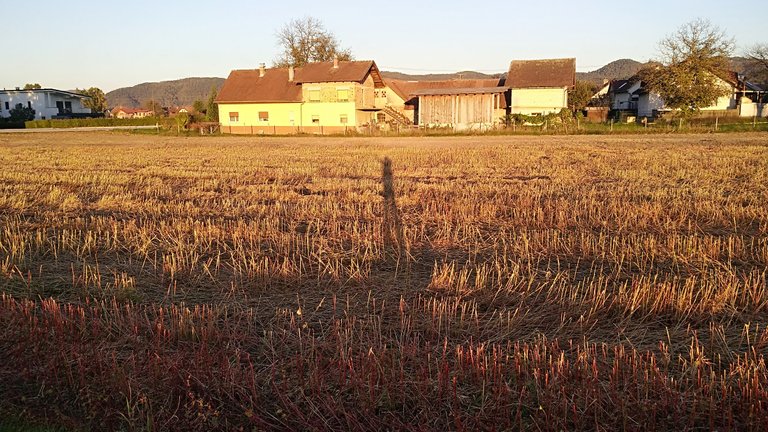 I was running in the general northeast direction, passing Vevče, Zadobrova, Šmartno, Tomaćevo, and finally came back home to Črnuče.
Standing on the bridge over river Ljubljanica by the paper mill Vevče looking upstream ...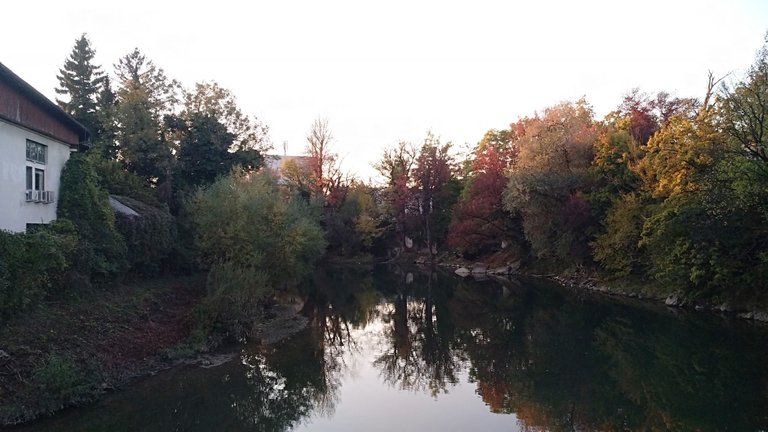 ... and downstream. Here's where the @pinmapple pin is located.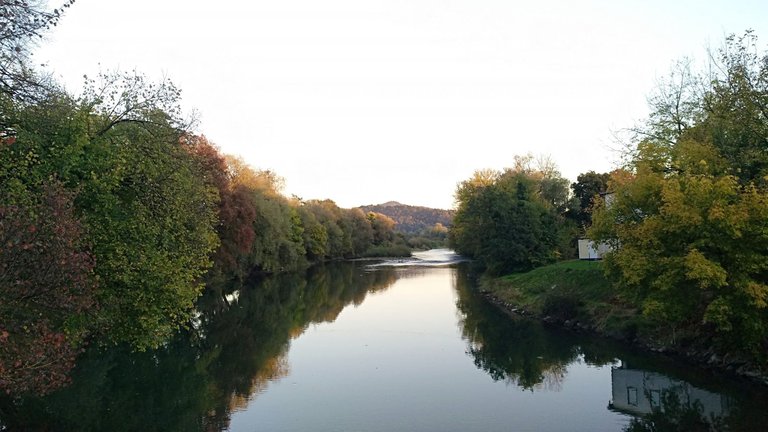 Running by the barren fields near Šmartno and looking at the almost full moon in the distance.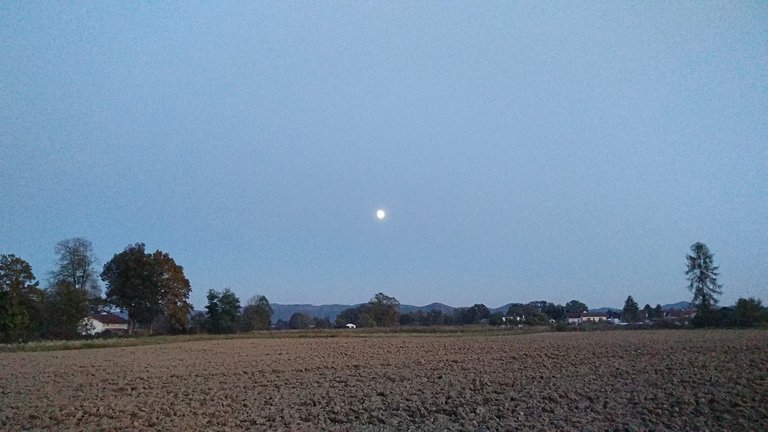 This way my last photo since it was too dark to take more.
Good thirteen kilometers at an easy pace, 5:58/min net. Satisfied.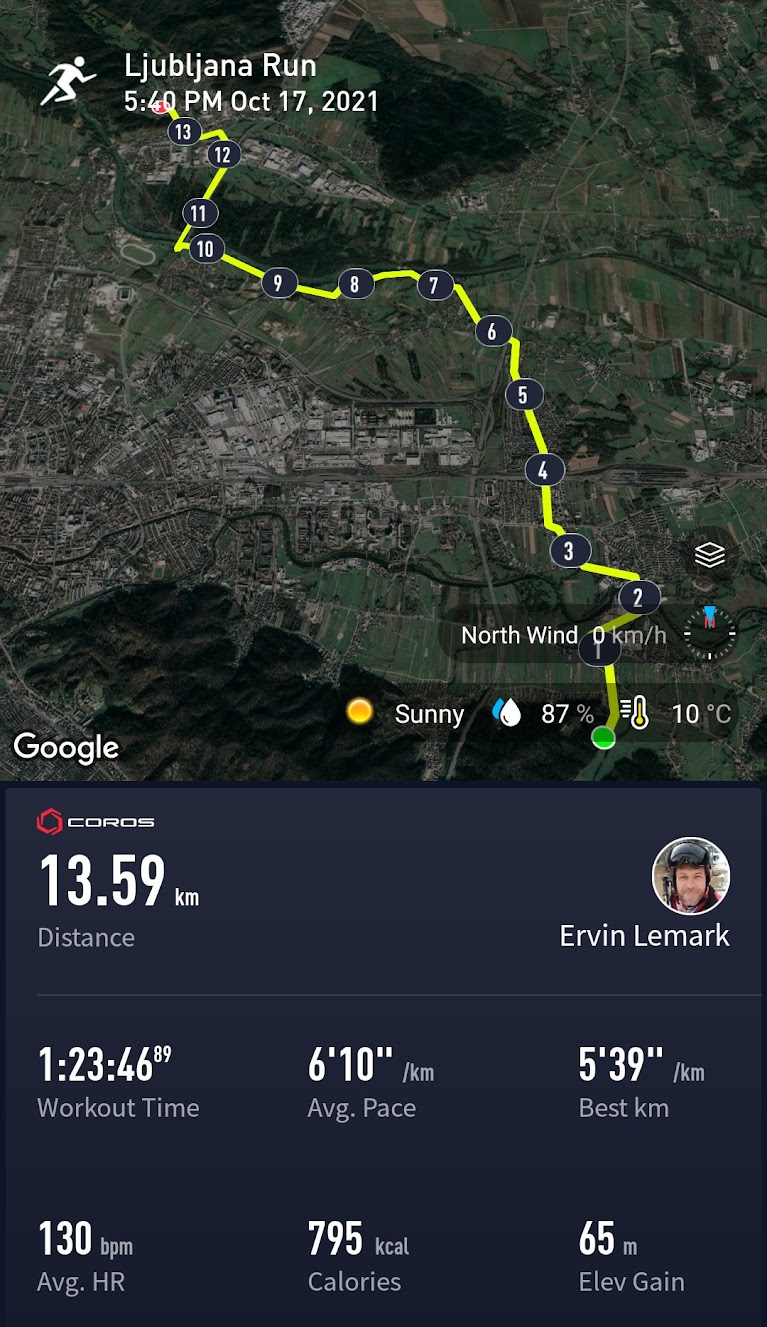 ---
Check out some detailed info at my EXHAUST page
Join me in testing out EXHAUST!
---
Proof of Run on Strava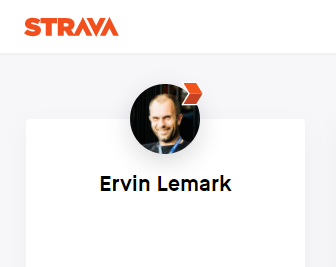 This run on Strava | Strava profile
---
All the physical activity data that I display in my @exhaust and @actifit reports is gathered with the help of Coros Pace sports watch and displayed with Coros app.


---
Better and better
---
---
---