Ladder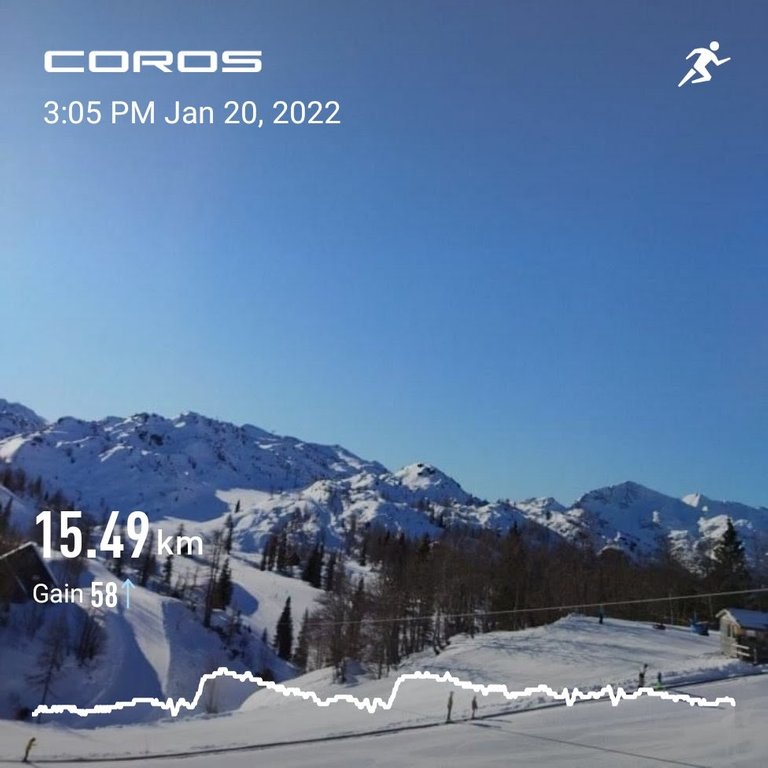 ---
First of all, don't worry. I am still here, I am still running each day. It's just that this month is really demanding in many ways. Add to it a training plan with the difficulty increased week by week and you get less posting activity.
It was time for a ladder today:
15 min warmup | 6 min TR 3 min RR | 8 min TR 4 min RR | 10 min TR 5 min RR | 8 min TR 4 min RR | 6 min TR 3 min RR | 15 min cooldown
A great workout indeed. My legs were sore from yesterday's 4x10 min tempo run yet I eased into today's workout after several ladder repeats.
This can be seen from the section times. The fourth repeat was the quickest.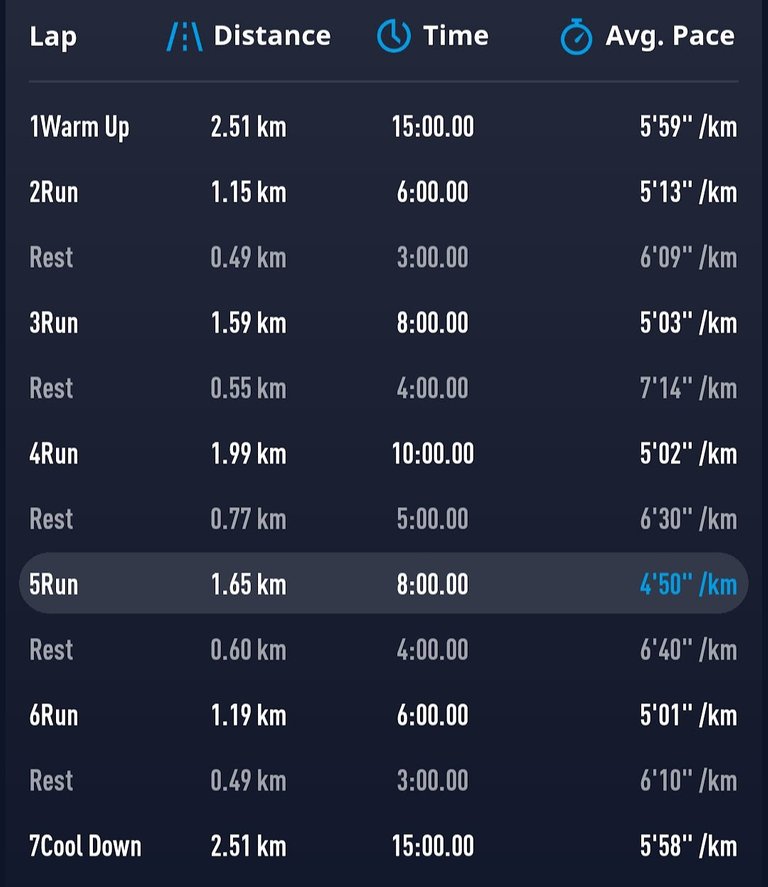 It was not so cold, mostly sunny, with running on asphalt and tarmac, at places icy and muddy. It was fun.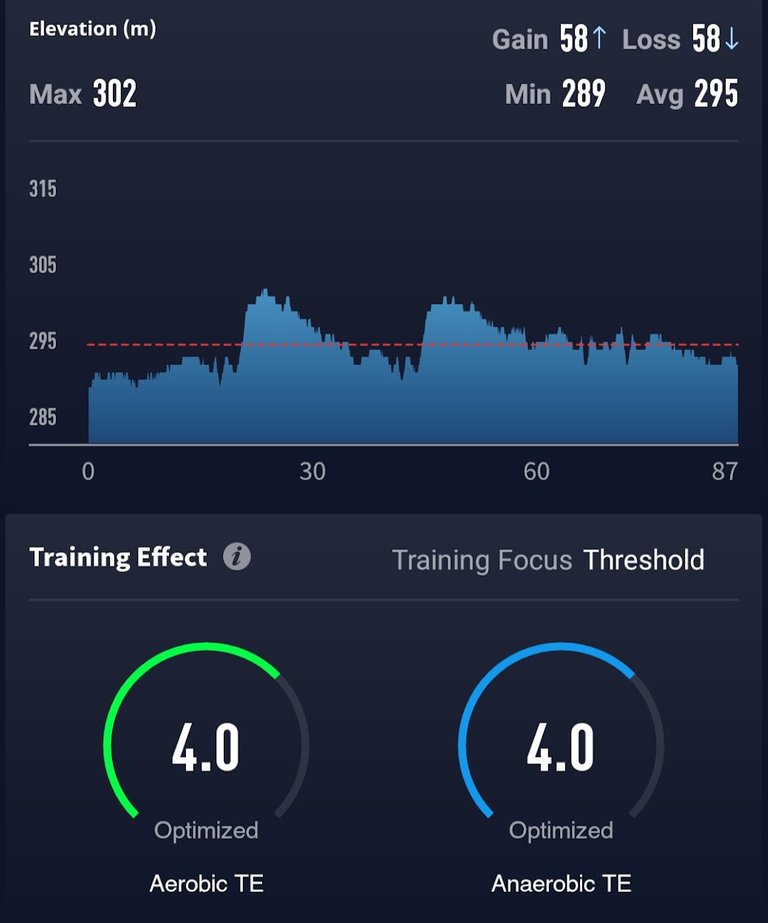 In the end, the average pace was sub 6. Quite good for a run with several many very slow sections.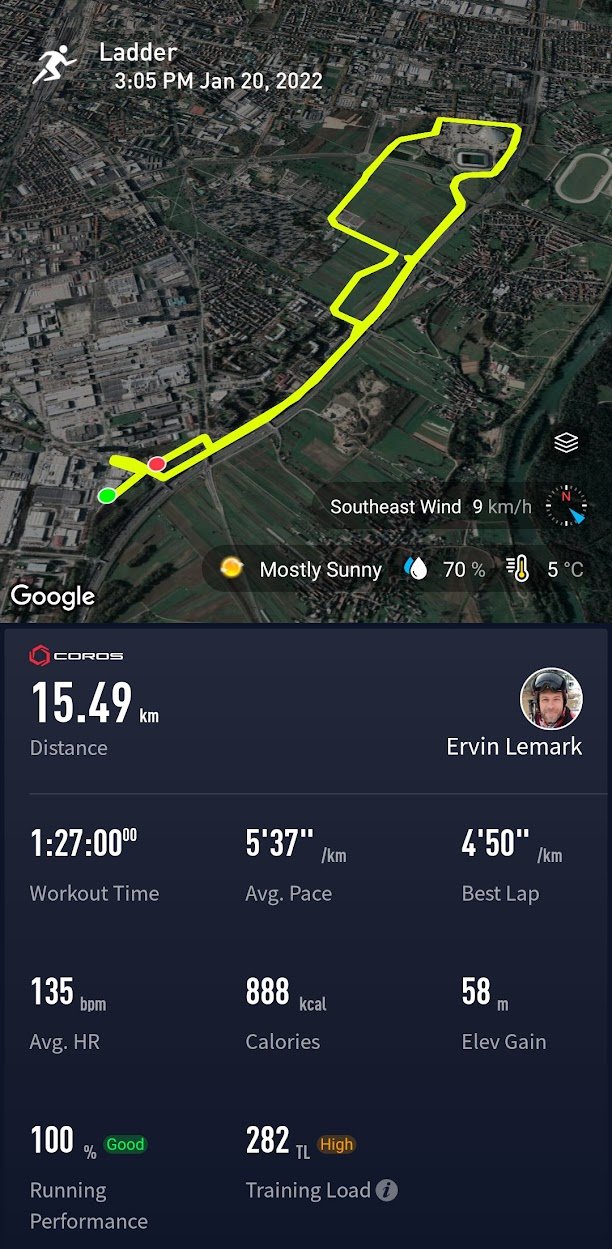 Tomorrow, short continuation run, then another tempo run (3x8) and 2 hours long run on Sunday. I told you it's a demanding week :)
---
Check out some detailed info at my EXHAUST page
Join me in testing out EXHAUST!
---
All the physical activity data that I display in my @exhaust and @actifit reports is gathered with the help of COROS Vertix 2 sports watch and displayed with COROS app.


Metrics and training plans are devised and analysed with the help of COROS Training Hub, currently in beta mode.


---
Proof of Run on Strava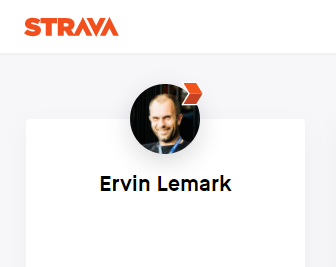 This run on Strava | Strava profile
---
Better and better
---
---
---