Hive Experience: How People Thrive on Hive
We learn many new things as we spend time on the HIve. I have been watching people in real life and the hive community and learned a few things. Some of the things have taught me about the community and the people.
I have observed some new Hive phases, and I wish to share them with you in this post. I hope that this observation you will find helpful too.
So basically, the community on Hive goes through a phase. Like onboarding, creating content, engagement, and finally, whether people stay on the platform.
In this post, I will put my perspective on this cycle and let us see where things go from this point onwards. If you have observed a similar lifecycle or the phase with the people on Hive, please let me know in the comments.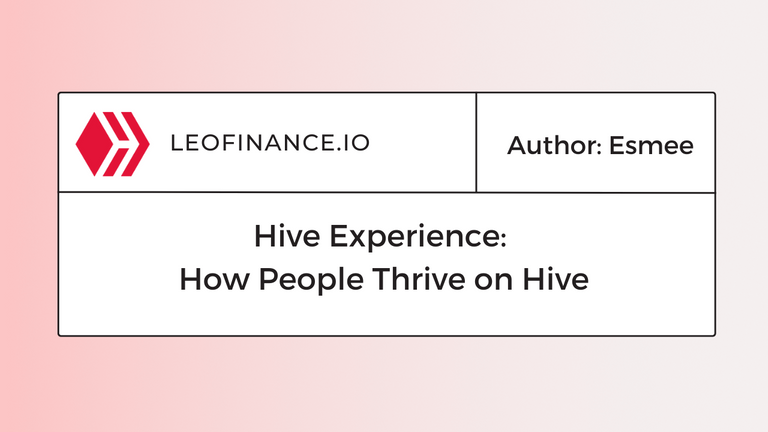 Onboard Phase
---
When I first discovered Hive, It was a good feeling. I was feeling the connection with some of the communities. Moreover, things were fun to be around in the POB Talk. Moreover, I made friends along the way. Then I started spending time with content creation on leofinance. That is kind of like my onboard phase. Some other people may go in the other direction of the tribes, bringing them friends and traffic along the way.
You have to learn to onboard new people to have some memories with those writing the content. We have to understand that onboarding new people also brings new content and cash flow, which means Hive will thrive. Having people around is the best thing we can do onboarding on Hive. That helps a lot on many fronts, which is a good thing we do as we move ahead in time. The Hive needs that content, that memory, and engagement to be on the blockchain.
Content Creation Phase
---
My memories are stamped into the content. That would remain on the blockchain forever as long as the servers run. Moreover, someday maybe someone will read this and understand what it means at this point. Moreover, how this could get the content to the people shortly. This phase is critical because we are passing our time and the content for the future.
Many wrong authors turn good, and many good authors eventually leave for better life outside and no more extended login. That is the damn truth of the content creators on the internet. They have a particular slice of life on the internet. Moreover, they offer things that are something many content creators do not pay much attention over, and there is not much we look at because we are busy living our own lives and often ignore the content creation value.
Engagement Phase
---
You get people on the platform, write the content, and then move on to discussions and value on the platform. For that, you engage and get them to talk with you through comments and the content itself—some of the time that generally is a good direction for the engagement. You will learn many things by engaging with people and learning from them.
You have many things to share and unlearn and maybe listen to the other side. That some of the time help out with life, but this phase is a fun phase where you get to understand life. Something we all have to let pass through good memories, and we have to learn to accept a lot of exciting things. This is what matters in the end; that is what I have realized from my experience. Hive has some of such tribes where this stuff happens. Just find your tribe.
Stability, Exit and Loop Phase
---
After the struggle, hustle, and burnout phase, all the content creators eventually settle down. Moreover, they want to do something new with their content and investment in tribes, tokens, and the overall HP. I think many people delegate the power and get back to their real life. Some even power down for their emergencies and then exit out of the community.
Some choose to stay, and that is a loop. Where you continue to create content, engage and try to thrive so that community has some direction. You are not limited to your past and future actions; instead, you stay in the present. Sometimes, this phase is something you can equate with school, work, and other life phases, but it is a good one, no matter how it ends.
What is your opinion on this?
---
Hive is not your typical community. People come here with intention, have their own experiences, and part ways. However, there is much content to learn, exchange, and leave with for the future. I feel that people on Hive can form a culture or nation in due process. A lot of exciting content memories can be made.
What is your take on it?
Posted Using LeoFinance Beta
---
---