HiveSigner - Why You Should Use HiveSigner on Hive
When a new user signs up at one of the frontends of the Hive, they are presented with multiple sets of keys essential for account management. Those keys are difficult to track and use on the frontend logins. In such a case, to keep the keys safe and also to use simplicity in the authorization, multiple methods of the logins are introduced to the Hive ecosystem.
Chrome extension, Hivesigner, and other social logins are being used for logging in to the hive ecosystem. Leofinance makes use of Twitter for it is lite accounts too. So today, I want to cover the Hivesigner for newbies. Moreover, why they should be investing their time in hivesigner and learn to use it effectively so that they can stop worrying about the keys in the Hive ecosystem frontends. I will show you the benefits of setting one up for yourself.
So let us discuss why Hivesigner is a good choice for new and regular users and why you should set it up.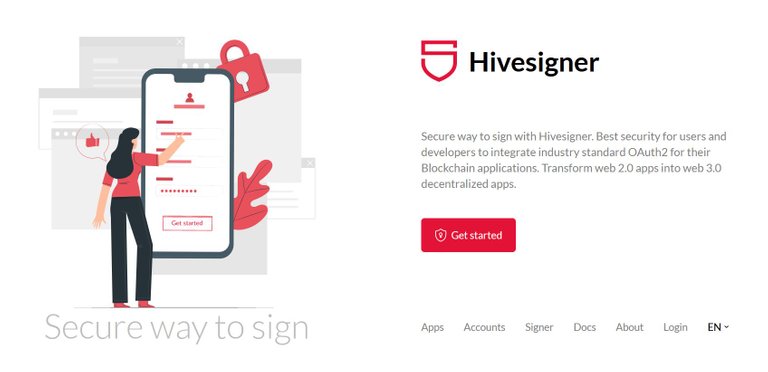 Single Backend, Multiple Frontends
---
Hive signer can be integrated into any hive backend. Developers know what to do in order to deploy that. You would likely find it with the Hive. Blog and a few other backends. You would also find that leodex has the hivesigner backend too. So almost every project is slowly adopting the hivesigner. This is good because it gives us a single interface to deal with, which reduces the learning friction.
A lot of similar projects like openID were released, and the social media logins came. All of such methods are good, but for Hive, we have our keys as passwords, which are not easy to remember or type. So we usually copy-paste. Instead, hivesigner offers a single access point with a different password that is not related to our Keys, which makes the logins through any frontends easier.
You may forget the Hivesigner password, but your keys are not affected. Instead, you would only find yourself limited with the hivesigner logins. So not much harm was done on that front as well. For those who are limited with tech and its growing advancement and changes, it is reasonable to use the single login interface and not remember tons of passwords.
Softer Password than Keys
---
If you check the Hive keys, you will notice that those are pretty strong as a password. Moreover, those are not even easy to remember either. So we all keep PDFs and then use them in copy-paste format to log in. Now comes the Hivesigner, where the password alone connects your account with the posting rights. Here your password can be cryptic, too, but you get the choice and not something generated for you.
You choose which password to use. Please make it a bit strong, like ten strengths strong that would be a good option for you. A softer password like this is good for easy use on the hivesigner interface. You do not have to worry about the vital keys associated with the logins. Sometimes it can be pretty useful for you to use shorter passwords than the big keys that Hive provides you. So hivesigner is a good option for that.
Delegation, Sell, and Powerups
---
Where would you use the Hivesigner? The most common use case is the login into any hive ecosystem backend. Some backends have yet to implement it in their backends which would eventually happen. However, apart from that, you can also use it on delegation-based Hive's backends; you can also use it in the selling and buying actions of the leodex which often triggers it to verify the transactions.
Powerups are another familiar places where the leodex asks you with Hivesigner prompt before you can do the powerup with the Leofinance. The same may be the case in other frontends where the hivesigner is deployed. We are going to see some exciting things that will get deployed on Hive soon, where the hivesigner is also an important thing you would need for your authorization needs.
There is more in Future
---
Metaverse and the blockchain games are going to be adopting the Hivesigner too. So we will see this authorization service being pretty useful for the platform shortly. Considering it is helping both users and the developers reduce the authorization friction and learning curve on Hive, it is worth promoting when we onboard new users.
What is your take on Hivesigner?
Posted Using LeoFinance Beta
---
---