If You're Isolated You Become the Target
Have you ever watched animal planet shows where the tiger or the predator animals lurk into the fields on a big group of animals? And once they find the isolated one among the group they tend to attack on that. I have seen this happening a lot in many places in my life and also life of other people.
So when one person is isolated then they become the target pretty easily. How? Let's discuss.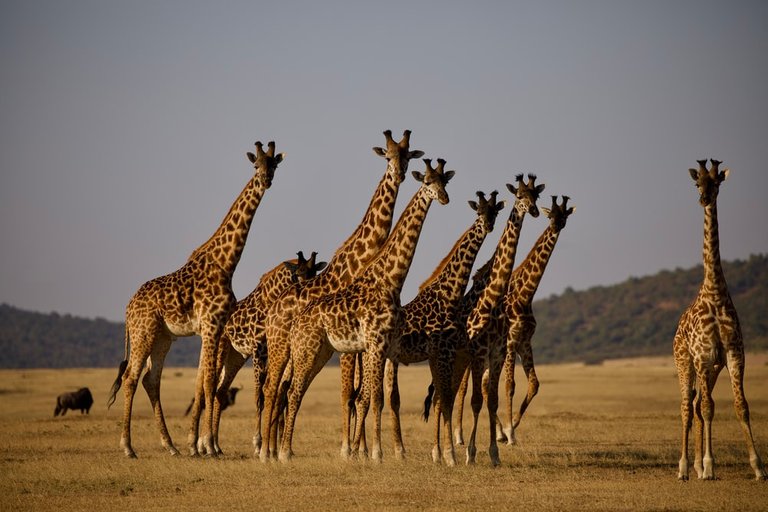 Image Credit: unsplash
When You're Isolated, Your Guards are not Focused
---
Be it school, college or the place where you are the stranger or the unknown. You may find that your guards are down once you realize there is not immediate threat. But the thing is that isolation opens up to more of such problems. And there is no way you can have a fixed set of the guards for handling that.
When You're Isolated, Anyone Can Attack You
---
You don't necessarily get beaten by the strong in the life. Sometimes the most least expected thing can kill you too. Do you know australian steve irwin? He was killed by the least hostile species in the ocean. And he being the most expert in the wild life could not see his death coming. So always try to understand the fact that anyone can attack you.
When You're Isolated, Your Defense is Weak
---
When you come out of your safe zone or you can say comfort zone. You can see that isolation is going to make you get such constant set of the attacks. And so the defense with age and the time gets weaker. You have to understand that weakness gets exposed. You have to learn to doge to improve the defense.
When You're Isolated, It's Hard to make Allies or Friends
---
Once you get into the habit of the isolation. You may not go well with the groups or the friends. And so it's easy to be in situation where people don't help you. And they may not even help you even in bad times especially. So you have to focus on the part where you have some friends and allies and you get to call them in the bad times.
Isolation in real life can be fatal. You never know what may end up hitting you. And what could go wrong. And so you have to be pretty much focused on increasing the amount of odds and even on your side.
Conclusion
---
Isolation happens in a phase of a all of us every now and then. And this phase is crucial in understanding of where we get to choose to respond and react. And so that would decide further outcomes.
How do you handle when you are isolated in society?
---
Posted via proofofbrain.io
---
---