Editorial: Máscaras || Publishing house Mask
Máscaras
Dentro del contexto de estas celebraciones de carnaval, quisiera compartirles un pensamiento muy importante sobre la libertad interior que nos da el aceptarnos a nosotros mismos tal cual somos, sin ningún tipo de máscaras. Para ello me gustaría recordar la película de la máscara (1994) protagonizada por Jim Carrey, ya que nos puede servir como un ejemplo muy ilustrativo de lo que aquí queremos transmitir.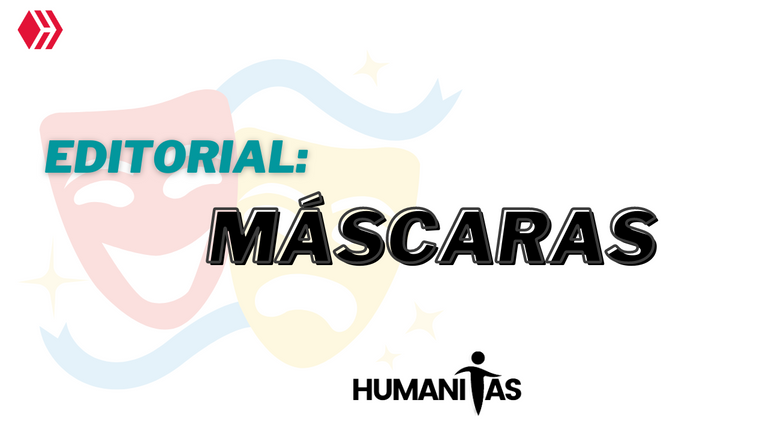 En esta película, el protagonista era un hombre nada seguro de sí mismo que se encuentra con una máscara que le otorga unos superpoderes y que se aferra a él. Obviamente, él también se aferra a esta oportunidad de ser respetado y tomado en cuenta, y he aquí donde está el punto de nuestra reflexión, pues, a veces también el ser humano tiende a esconderse detrás de máscaras, puede haber diversos motivos, pero lo que nos resulta interesante aquí es que la raíz está en no aceptarnos cómo somos, y por ello preferimos mostrarnos a través de máscaras. Estas pueden venir de muchas partes (la de la película venía de los dioses nórdicos y fue encontrada en el mar), según nuestro criterio podemos pensar de dos fuentes principalmente:
La sociedad
Está claro que el hombre vive, se desenvuelve y desarrolla en una comunidad, y que como decía Ortega y Gasset "Yo soy yo y mis circunstancias". Es importante, por ello, lo que de la sociedad recibimos, no obstante, hay dos casos aquí de los cuales debemos cuidarnos. El primero es cuando los valores que se nos han transmitido no los asumimos e interiorizamos, por lo tanto, sí los podemos estar practicando de alguna forma, pero lo hacemos de manera hipócrita, sin convicción, como algo simplemente externo, a lo cual no nos hemos aferrado realmente desde nuestro interior. Son máscaras que en cualquier momento se nos caen y nos mostramos realmente tal cual somos.
El segundo caso, es cuando podemos estar presente ante realidades que la sociedad nos transmite, pero que no son las que precisamente nos van a llevar a tener un encuentro profundo con nosotros mismos. Esto acontece cuando simplemente nos dejamos llevar por las modas del momento, las tecnologías imperantes o cualquier otra realidad que no es que sean malas sino que cuando nos escondemos tras ellas sin mostrarnos tal cual somos, las convertimos en nuestras máscaras.
Nosotros mismos
A pesar de la influencia que la sociedad puede tener en las máscaras que podemos cargar, nos parece que el principal origen de ellas están en nosotros mismos, ya que por no aceptarnos cómo somos, no mostramos la esencia de nuestro ser, sino que nos movemos a través de las apariencias. Aparentamos superioridad, cuando tenemos en realidad un escondido complejo de inferioridad, somos violentos porque no hemos encontrado la forma de sanar las heridas que llevamos por dentro o menospreciamos algo en los demás porque lo mismo hacemos con nosotros mismos.
Lo lamentable de esto es que nos engañamos a nosotros mismos, pues, estamos tan aferrados a una imagen, a un ideal, que no valoramos lo bueno que podemos tener y la posibilidad que tenemos de mejorar. Por eso, nos ha parecido propicio hacer llegar este mensaje dentro del contexto de estas celebraciones, para que seamos nosotros mismos, sin máscaras, y no vivamos un eterno carnaval.
¿Cómo nos liberamos?
Sentimos que no estaría completo este post si simplemente nos quedamos en la descripción del statuo quo de las cosas, ya que nos gustaría más bien motivar a plantearnos seriamente la pregunta sobre cómo liberarnos de esas máscaras que tenemos y no nos dejan mostrarnos realmente en nuestra esencia y personalidad.
Ante tantas respuestas que podemos dar (les animamos a compartir las suyas en los comentarios) el comienzo de todo debería estar en el autoconocimiento, porque no podemos aceptarnos si no nos conocemos, pues, desde allí es que parte el camino de la propia y sana estima personal. Como dato curioso o complementario, la película de la Máscara de la cual partimos termina precisamente arrojándola al mar, sintiéndose el protagonista valorado por lo que es.

ENGLISH
Masks
Within the context of these carnival celebrations, I would like to share with you a very important thought about the inner freedom that comes from accepting ourselves as we are, without any kind of masks. To do so, I would like to recall the movie the mask (1994) starring Jim Carrey, as it can serve as a very illustrative example of what we want to convey here.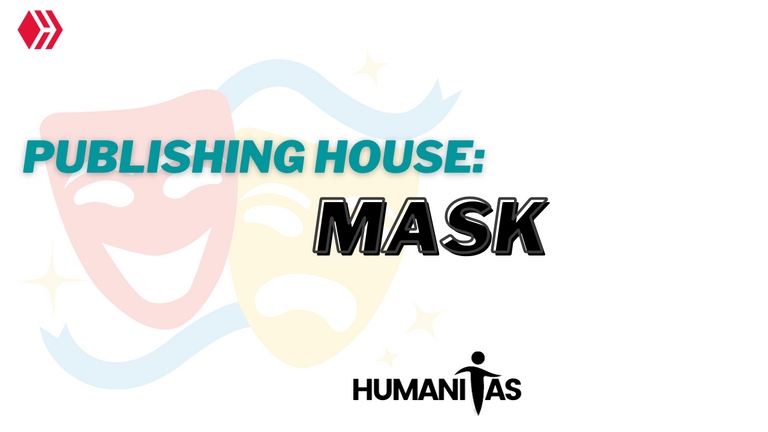 In this film, the protagonist was a man not at all sure of himself who finds himself with a mask that gives him superpowers and clings to him. Obviously, he also clings to this opportunity to be respected and taken into account, and here is the point of our reflection, because sometimes human beings also tend to hide behind masks, there may be various reasons, but what we find interesting here is that the root is not to accept ourselves as we are, and therefore we prefer to show ourselves through masks. These can come from many places (the one in the movie came from the Norse gods and was found in the sea), according to our criteria we can think of two main sources:
Society
It is clear that man lives, develops and develops in a community, and as Ortega y Gasset said "I am me and my circumstances". It is important, therefore, what we receive from society, however, there are two cases here of which we must be careful. The first is when the values that have been transmitted to us we do not assume and internalize them, therefore, we may be practicing them in some way, but we do it in a hypocritical way, without conviction, as something simply external, to which we have not really clung from within. They are masks that at any moment fall off and we show ourselves as we really are.
The second case is when we can be present before realities that society transmits to us, but which are not precisely those that will lead us to have a deep encounter with ourselves. This happens when we simply let ourselves be carried away by the fashions of the moment, the prevailing technologies or any other reality that is not that they are bad but when we hide behind them without showing ourselves as we are, we turn them into our masks.
We ourselves
In spite of the influence that society can have on the masks that we can carry, it seems to us that the main origin of them is in ourselves, since by not accepting ourselves as we are, we do not show the essence of our being, but we move through appearances. We appear superior, when in reality we have a hidden inferiority complex, we are violent because we have not found the way to heal the wounds we carry inside or we despise something in others because we do the same with ourselves.
The unfortunate thing about this is that we deceive ourselves, because we are so attached to an image, to an ideal, that we do not value the good that we can have and the possibility that we have to improve. For this reason, we thought it would be appropriate to convey this message in the context of these celebrations, so that we can be ourselves, without masks, and not live an eternal carnival.
How do we free ourselves?
We feel that this post would not be complete if we simply stay in the description of the status quo of things, as we would rather like to motivate us to seriously ask ourselves the question of how to free ourselves from those masks that we have and do not let us really show our essence and personality.
Before so many answers that we can give (we encourage you to share yours in the comments) the beginning of everything should be in the self-knowledge, because we cannot accept ourselves if we do not know ourselves, because, from there is where the path of the own and healthy personal esteem starts. As a curious or complementary fact, the film of the Mask from which we started ends precisely by throwing it into the sea, feeling the protagonist valued for what he is.
Translated with www.DeepL.com/Translator (free version)

---
---