El color de tu navidad [Esp-Eng]
El color de tu navidad
VERSIÓN EN ESPAÑOL

English Version

Saludos a todos los amigos que frecuentan la comunidad de humanitas, mediante este post queremos hacerles llegar nuestro mensaje navideño, resaltando como siempre ese lado humano de todo lo que acontece, de lo que celebramos y experimentamos en estos días que aunque de manera general podemos afirmar son de fiestas cada uno los vive de forma tan diferente y diversa que es necesario hacer matices en la experiencia de las personas estos días, porque mientras para unos la navidad ha sido de colores espléndidos por las alegrías que ha experimentado para otros el color de su navidad ha sido más bien gris o incluso negro porque está atravesando un momento de dolor en su vida, como lo puede ser la pérdida de un ser querido.
En efecto, no podemos obviar cómo en estas fechas hay personas sumidas en una depresión y/o tristeza profunda, y que resulta hasta ofensivo desearles a secas una feliz navidad. Lo más sensato aquí es empezar por recordar el necesario equilibrio que debemos mantener para tener una vida sana y plena. Este equilibrio nos lleva a reconocer y aceptar que a veces la vida no es como la pensamos o planificamos, por lo tanto, las navidades siguen esta misma ley de la existencia humana.
Podemos recordar esas navidades que han tenido un sabor amargo porque no hemos compartido con las personas que deseamos o porque hemos estado pasando por un problema muy grave. Desde allí desmitifiquemos la idea de que las navidades tienen que ser totalmente perfectas, óptimas al 100%, no, a veces esto no es así, y eso está bien porque el color de la navidad no es siempre un blanco o amarillo glorioso o rojo y verde de alegría y paz. El color de la navidad de cada personas es algo individual porque va a depender de la situación por la que cada uno esté atravesando y las condiciones en las cuales se encuentra en cada área de su vida (familiar, social, económica, laboral, espiritual, etc. ).
Ahora bien, más allá de cuál sea el color que tenga nuestra navidad este año, lo importante, central y fundamental, es que podamos encontrar razones que nos permitan seguir adelante en nuestro diario vivir, que en cada uno de nosotros como dice la etimología de la palabra "navidad" pueda darse el "nacimiento" que necesitamos para darle aire fresco a nuestra existencia.
Esto es lo bonito de la navidad para la humanidad, darnos cuenta de que siempre hay esperanza, puesto que siempre tenemos la oportunidad de hacer las cosas mejores y, sobre todo, podemos rectificar si acaso no hemos honrado la vida lo suficientemente, porque a pesar de que la existencia humana tiene sus tonos oscuros y grises merece ser vivida en plenitud, a pesar de las tristezas y dolores que encontramos en nuestro camino la vida es bella porque hermoso y glorioso es cada ser humano que habita en esta tierra, por lo tanto, en nuestras manos está determinar la felicidad de la navidad según el color que la misma tenga en las particulares circunstancias que estemos pasando. Por eso, desde la comunidad de humanitas les deseamos a todos en cualquier situación que se encuentre una Feliz Navidad.
---
---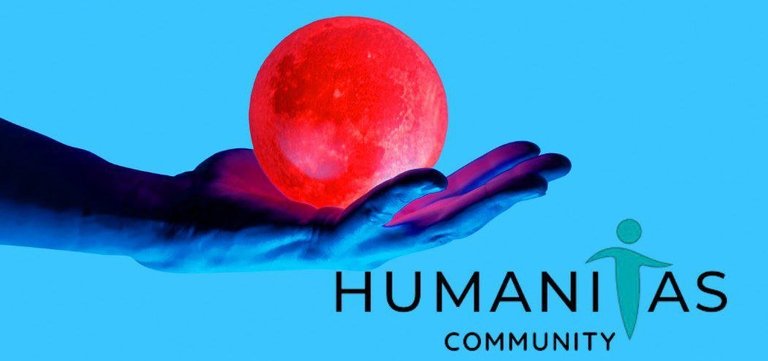 ENGLISH VERSION
The color of your Christmas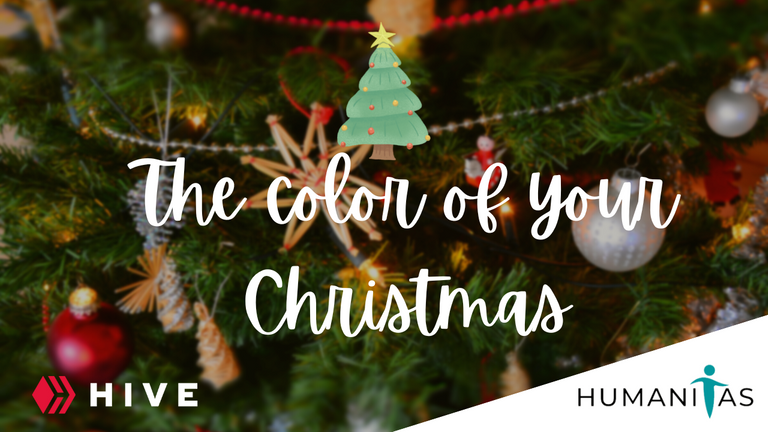 Greetings to all friends who frequent the community of humanitas, through this post we want to send you our Christmas message, highlighting as always the human side of everything that happens, of what we celebrate and experience in these days that although in general we can say that they are holidays, everyone lives them in such a different and diverse way that it is necessary to make nuances in the experience of people these days, because while for some people Christmas has been of splendid colors because of the joys they have experienced, for others the color of Christmas has been rather gray or even black because they are going through a moment of pain in their lives, such as the loss of a loved one.
Indeed, we cannot ignore the fact that at this time of the year there are people in deep depression and/or sadness, and it is even offensive to simply wish them a Merry Christmas. The most sensible thing to do here is to start by remembering the necessary balance that we must maintain in order to have a healthy and fulfilling life. This balance leads us to recognize and accept that sometimes life is not as we think or plan it, therefore, Christmas follows this same law of human existence.
We can remember those Christmases that have had a bitter taste because we have not shared with the people we want or because we have been going through a very serious problem. From there let's demystify the idea that Christmas has to be totally perfect, 100% optimal, no, sometimes this is not so, and that's okay because the color of Christmas is not always a glorious white or yellow or red and green of joy and peace. The color of Christmas for each person is something individual because it will depend on the situation they are going through and the conditions in which they find themselves in each area of their life (family, social, economic, work, spiritual, etc.).
Now, beyond the color of our Christmas this year, what is important, central and fundamental, is that we can find reasons that allow us to move forward in our daily lives, that in each of us, as the etymology of the word "Christmas" says, we can find the "birth" that we need to give fresh air to our existence.
This is the beauty of Christmas for humanity, to realize that there is always hope, since we always have the opportunity to make things better and, above all, we can rectify if we have not honored life enough, because even though human existence has its dark and gray shades, it deserves to be lived to the fullest, in spite of the sadness and pains that we find in our path, life is beautiful because beautiful and glorious is every human being that inhabits this earth, therefore, in our hands is to determine the happiness of Christmas according to the color that it has in the particular circumstances that we are going through. Therefore, from the community of humanitas we wish everyone in whatever situation they are in a Merry Christmas.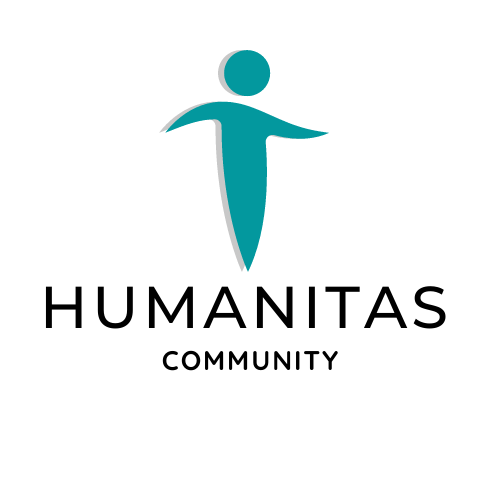 ---
---