An Exceptional Match

Wow, my ears won't have rest because of the weekend match between Arsenal and Tottenham Hotspur at the Gerard Brand at Emirates Stadium and I guess that's one of the reasons I am back today writing a Sportstalk post after a long while but I can't help but be in the flow by writing about this awesome match Arsenal played.
It's been a long time since those Arsenal guys did something as tremendous as this but I guess Tottenham Hotspur did not see thank kinda score and game coming their way.
It was indeed a wonderful first-half display from Arsenal. They proved to us in the first half that they owned the game by scoring two goals against Tottenham Hotspur which helped them gain more power than the Hotspur in the game. Indeed the Arsenal team has proved us wrong and prove the adage that says, "Never judge a book by its cover to be right once again".
---
---
I had already prepared my mind for the worst to happen to the Arsenal team but little did I know that my thought would be proved wrong once again by those guys. From the first half, they proved many of us wrong.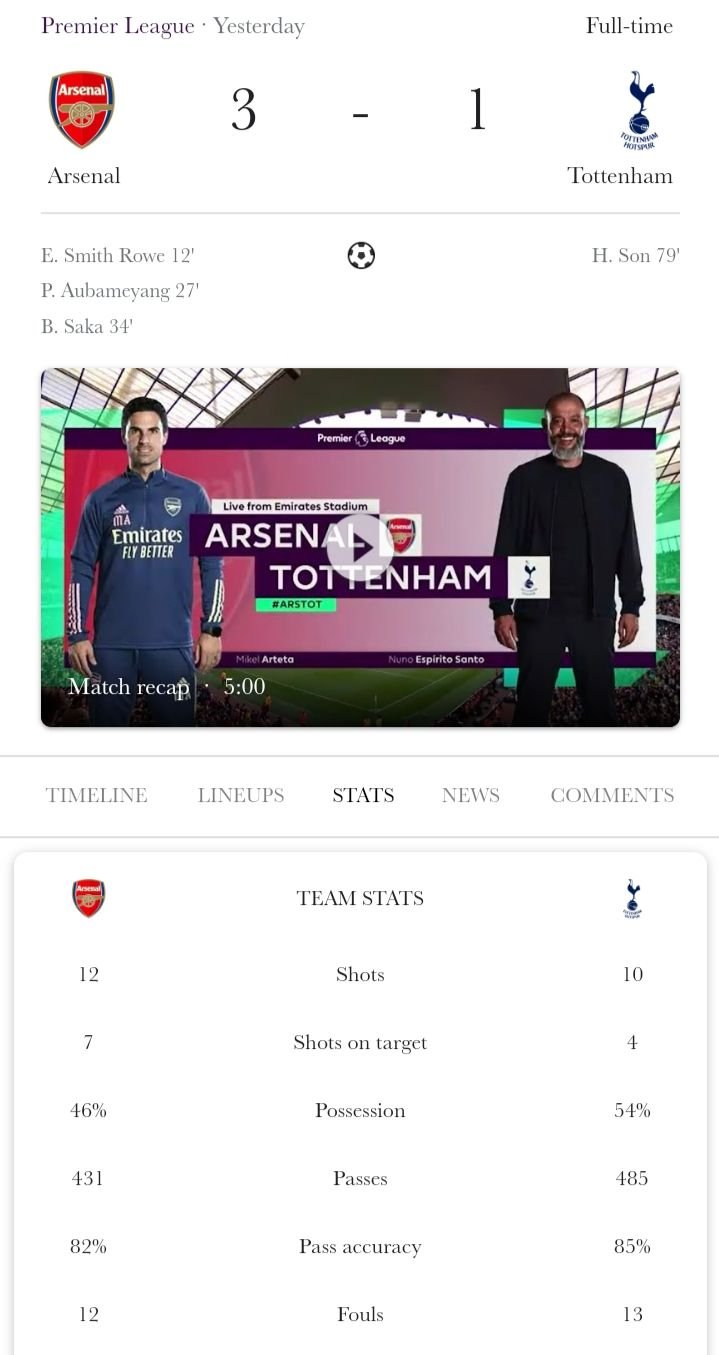 Image Source
I was surprised how good Arsenal played but I was more devastated and perplexed how bad Hotspurs performance was, Hotspurs shape was all wrong and the truth is with the way the Arsenal team played with these guys, it showed that they were heavily prepared for this game and had wished they could play with these guys from the onset. Yesterday's game with Tottenham Hotspurs didn't look like the Hotspurs guys I knee, they were so poor, and they weren't competitive in any shape or form and it is no surprise Arsenal team dominated them.
---
---
Yesterday's Arsenal match was indeed a wonderful sight to behold after a long while of the Emirates playing this hard and good, and I hope this Premier League is time around is there come back time because they looked nothing as close to what we saw yesterday in Arteta's reign
---
---
The Arsenal defence team was top-notch as they stood firm not given the Hotspurs guys a chance to penetrate them.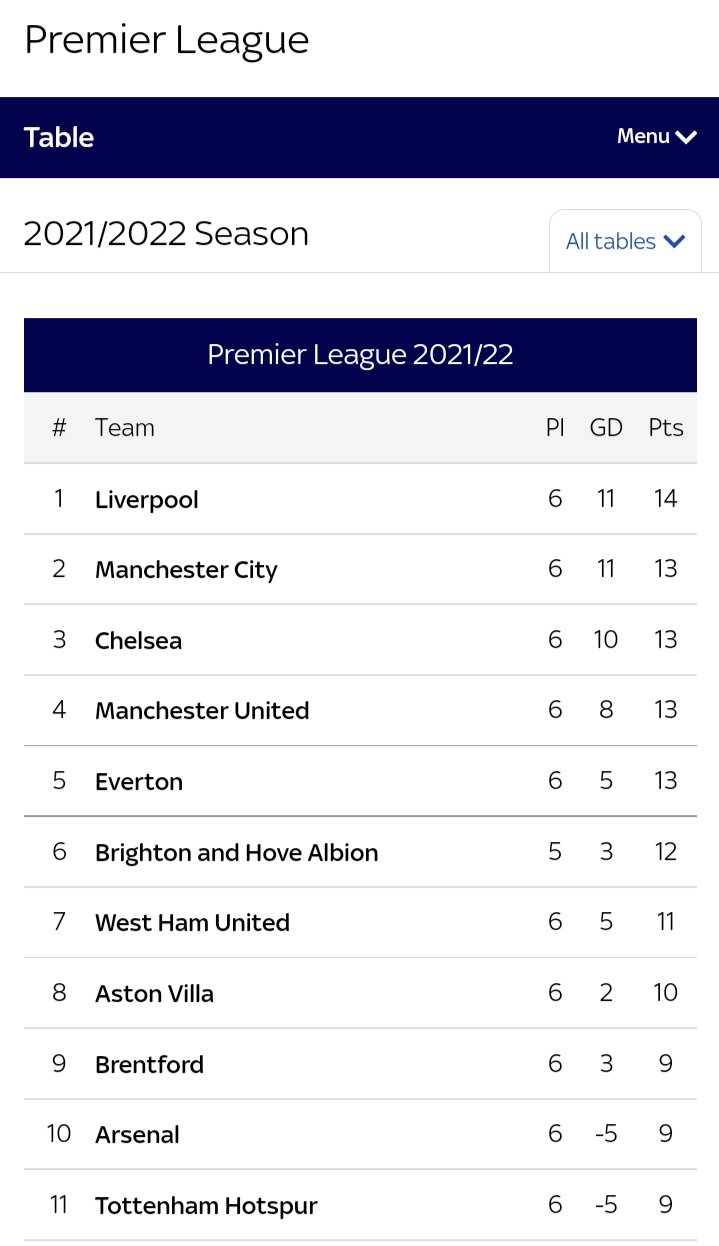 Image Source
After yesterday's game, while Tottenham Hotspurs drop to the eleventh (11th) place after Arsenal three successive defeats, the Arsenal team moves above Spurs into the tenth (10th) place which is the top half of the Premier League.
The guys were amazing and phenomenal, Arsenal's performance was exceptional all over the pitch after a long while and the truth be told, it was already obvious that after the first two goals in the first half, the game was already over. We already knew that the Spurs guys would have to work hard and strategically if they want to leave the field victorious but the Spur's performance was poor and they couldn't gain the ground even if they tried to in the second half.
The performance and result Arsenal team got yesterday were exactly what they needed to prove themselves. They did exceptional yesterday and I hope they don't relent but keep on rising.
---
Posted via proofofbrain.io
---
---