Newcastle United Is The Real Deal
By default, I am a Manchester United fan, so I most times pray for their win and get excited when I see them excelling buy I was shocked to my bones when I realized that those guys are not even among the first five richest clubs not even in the first ten.
Oh, my God, how did this happen, and guess what? One of the world's richest clubs is no other club than Newcastle United.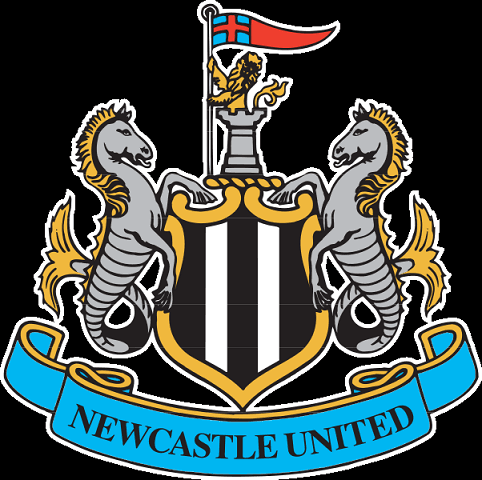 Image Source
I seriously did not want to believe the news when I saw it but I had to dig deeper and I realized that it was true. One of the striking things about these men is that they are all businessmen who not only handle these clubs but also founders of different companies that are doing great till today.
They believe in these clubs even when nobody did and decided to invest their resources, energy, and time to make these clubs outstanding.
---
---
Newcastle United became the world's richest club after Saudi Arabia Public Investment Fund, Mohammad Bin Salman took over. Currently, Newcastle United's owner is worth Four Hundred, Thirty Four ($434) Billion Dollars.
It's a good thing Manchester City did not give me that same disappointment I got from Manchester United as they are the nearest and they are worth Thirty-One ($31) Billion Dollars owned by Sheikh Mansour.
The third richest club with Twenty Four, Five ($24.5) Billion Dollars is RB Leipzig owned by Dietrich Mateschitz who is the co-founder of the Red Bull energy drink company.
The fourth on my list is the almighty Chelsea who is rich with Fourteen, Three ($14.3) Billion Dollars, owned by Roman Abrahamovic who is not just a billionaire but a politician who owns one of the private investment companies called Millhouse LLC.
Then we have Agnelli Andrea who is the chairman of Juventus with Fourteen ($14) Billion Dollars. Andrea is a businessman.
La Galaxy owner is worth Ten, Nine Billion ($10.9) Dollars. Philip Anschutz is not just a businessman who owns companies and controls other industries.
Arsenal owner Stan Kroenke is worth Ten, Seven ($10.7) Billion Dollars. The businessman who is the holder of Arsenal is also the owner of Kroenke Sports & Entertainment.
PSG President Nasser Al-Khelaifi is worth Eight ($8) Billion Dollars is not only a businessman but also the chairman of many sports groups.
Zhang Jindong the president of Inter Milan club is worth Seven, Four ($7.4) Billion Dollars, is also the founder of a big company in Chinese.
The tenth club is Hoffenheim, the president is Dietman Hopp who is not just a German software engineer but a businessman worth is Seven, Three ($7.3) Billion Dollars.
---
---
I would not have believed that the Red lions are not among the first five or first ten to be counted as the richest club even though they are not a bad team, but a team like Newcastle to worth such an amount of money is indeed a deal-breaker. They are subduing and oppressing other big clubs like Manchester City and Manchester United and this got to be serious. This revelation is really a shock to me and I pray I come out soon out of the shock.
---
---
Thank you all for always finding time to read through my content, my happiness has no bounds when I see your comment, reblogs, and upvote on my articles. I pray that God bless you all for real.

---
---