Riley Ran for His Life
Riley, please be fast, we are late, Mrs. Diana called out to her three years old son as she ran out of the house with her keys in her hands.
Yes mom, please give me a minute I will be downstairs. Riley said as he ran downstairs but his mom had already started the engine and was waiting for her son to come in.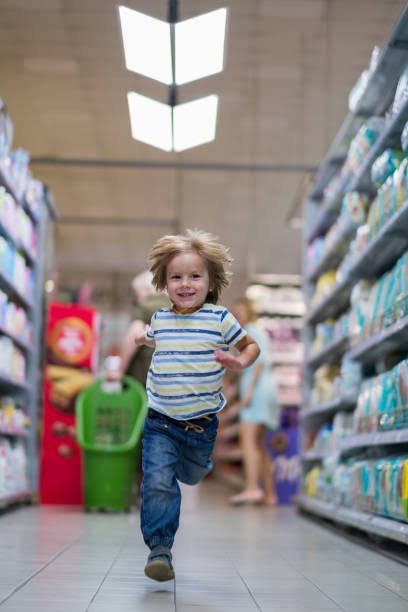 Image Source
Mrs. Diana and her son were going for the Sunday early morning mass but they were already late because she woke up late and didn't put everything she will be needing for the Sunday early morning service.
They got to the church premises pretty late but not late enough to miss the preacher's sermon and that's what Mrs. Diana didn't plan missing for anything.
As she entered the church, with her son, she just couldn't stop smiling. Although she was getting a stare from those who were already seated but she isn't going to let them stop her from listening to the preacher.
When the preacher was done, Mrs. Diana ran out of the church with her son trailing at her back. When they got into the car, she drove out without even sparing back at the church. She didn't want those women to come looking at her like she is the only sinner because she came late. Little did she know that what awaits her at home was more dreading than these women.
Before she got home, she decided to get some foodstuffs for her and her son considering that it was a Sunday, she didn't want to drive down to the city again to purchase these items and many would-be indoors with their family, so she decided to spend hers with her son.
After she was done buying, she went to the encounter without realizing that her son wasn't trailing behind her anymore. The boy has been so fascinated and engrossed with admiring the store that he did not realize when his mother moved to the encounter.
Riley was happy to follow his mother today to this store because since they parked in the facility, this was the first of Riley entering the store with his mother to get items.
For some reason, Mrs. Riley felt all of a sudden uneasy and uncomfortable with the batch of people that walked into the store to buy something but she didn't want to disturb herself maybe it was just her mind playing tricks on her, she said.
But severally, her eyes kept drifting back to one of the guys who was wearing a nose mask to cover part of his face to avoid people from seeing him. She had to hurry, the cashier to be fast with what she was doing, so she could leave the store and she turned to leave, that was when she realized that Riley wasn't with her.
She became scared as goosebumps were all over her body. She began to wonder, where her son would have entered since the store was big and on the other hand, Riley was crying and looking for his mother as well.
The guys were two in numbers and they actually came to the store to steal but after sighting Riley, they decided to take him away and make his parents pay a ransom to get him back. As they moved closer with so much bristle and same speed did Mrs. Riley use in checking every crook and cranny of the store, as she drew close, she could hear her son's crying voice and this got to her as a mother as she tried to move brisk and hide her intentions.
The pains she was feeling about hearing her son cry all of a sudden died down when she saw the two men behind her son eth the mother instinct, without thinking, shouted out her son. Riley run..... don't stop, she shouted.
Riley with so much excitement seeing his mother, opened his hands wide open without realizing what was about to befall him. He ran into his mother's hands, and without wasting her time, picked up her son and dashed for the entry Without wasting much time.
Riley notice when Riley came into her hands, Mrs. Diana did not waste any time, she ran out of the mall into her car after informing the security who ran in taking down the bad guys.
---
---