Another survival story from a disaster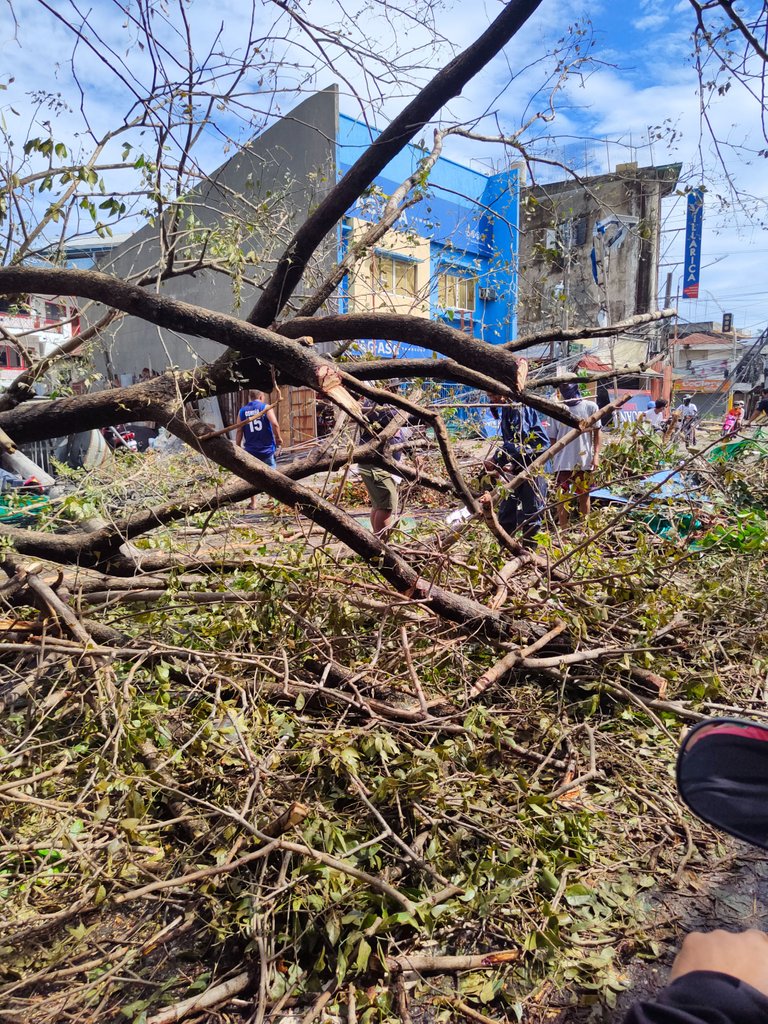 Should I consider myself lucky?
In the past years, I've already experienced the fear of getting infected by a virus and surviving the Super typhoon Haiyan.
Remember, the super typhoon Haiyan?
It devastated my hometown and nearby places. A lot of people loses their lives during tidal wave and strong wind including one of my friends.
And there's no way I am prepared for it.
---
The Typhoon Rai/Odette
The Typhoon Rai/Odette brings the memories that I wanted to forget way back 2013.
This time I faced it alone without the assurance of getting out safe or unharmed.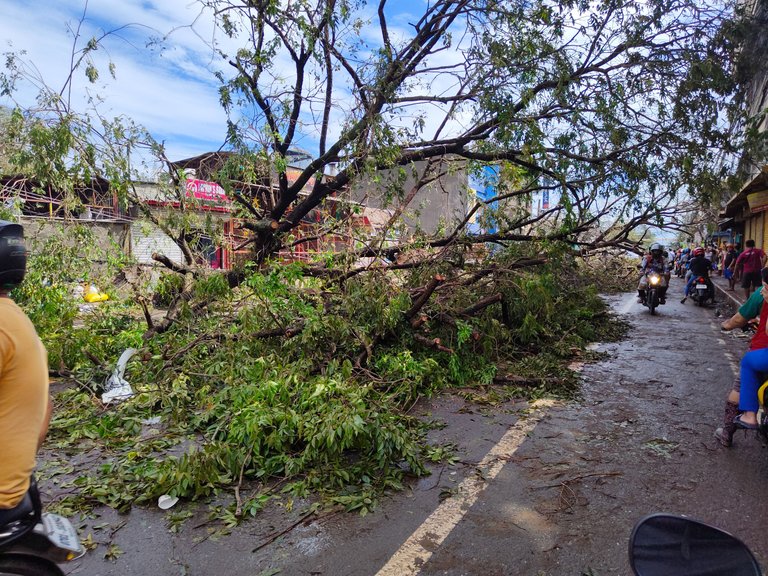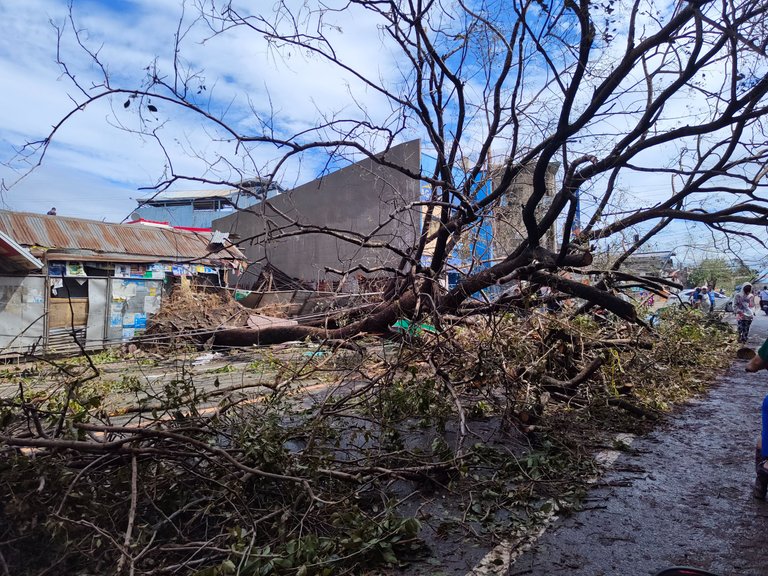 I should have known better and prepared for the worst.
Before the typhoon, I was so complacent that this shall pass and wouldn't hit us hard.
I wasn't prepared at all. I didn't have flashlights, candles, extra batteries, not a power bank.
I even worry about shopping for some things to bring to my family instead of getting
things for myself.
---
The night of the Typhoon
My family and friends keep on checking on me while I make sure to fill my bucket and water drum with water to make sure I'll have some to use.
I look outside and I feel the strong wind blowing on my face and I saw how the trees are dancing and that time it scares me.
I immediately moved my bed on the other side away from the window to protect myself from the glass. I put the chair on the door plus some water gallons.
When the electric power went off I start to panic. I checked my phone and got lucky I still have a battery and signal on it and I still get the chance to communicate with my family and friends outside and inside my workplace.
My supervisor keeps on asking me to go to the office to evacuate but me being "stubborn" I told her I am okay though I was scared I have to be brave and make sure to stay focused.
I told myself this could be worst if I would risk going out just to evacuate, trees are falling, some roads are not accessible, vehicles can't get through.
I just say a little prayer and that hoping this will be over soon. Though I am worried about the current situation my thoughts and my mind are still with my family, I want them to be safe and unharmed.
---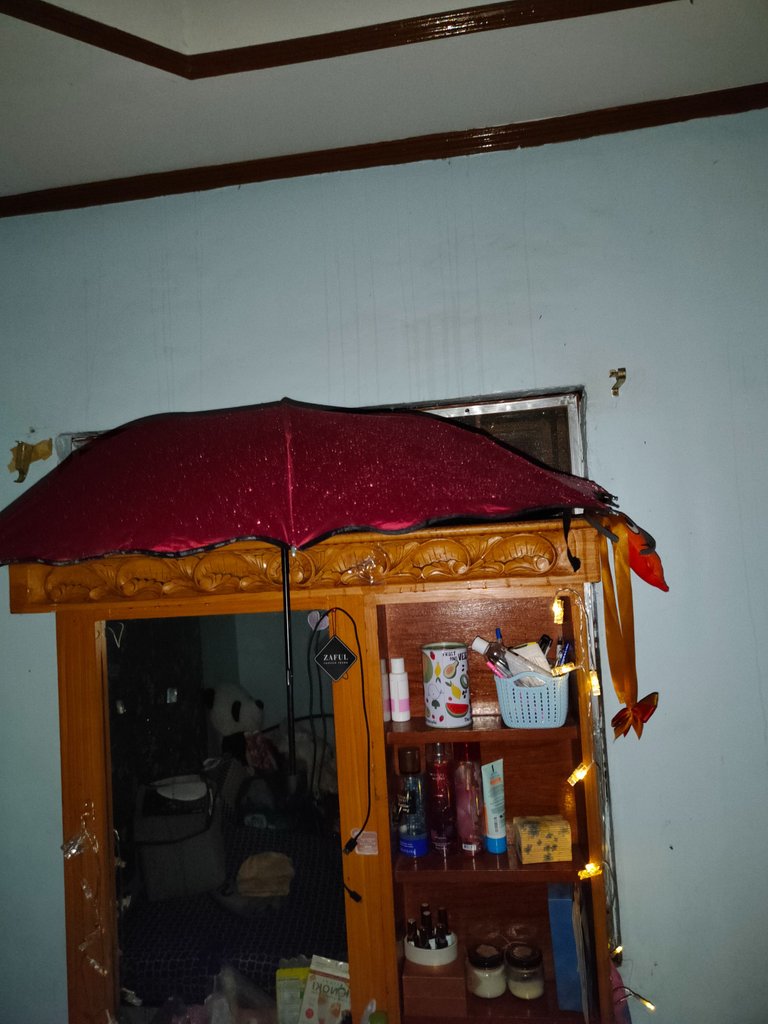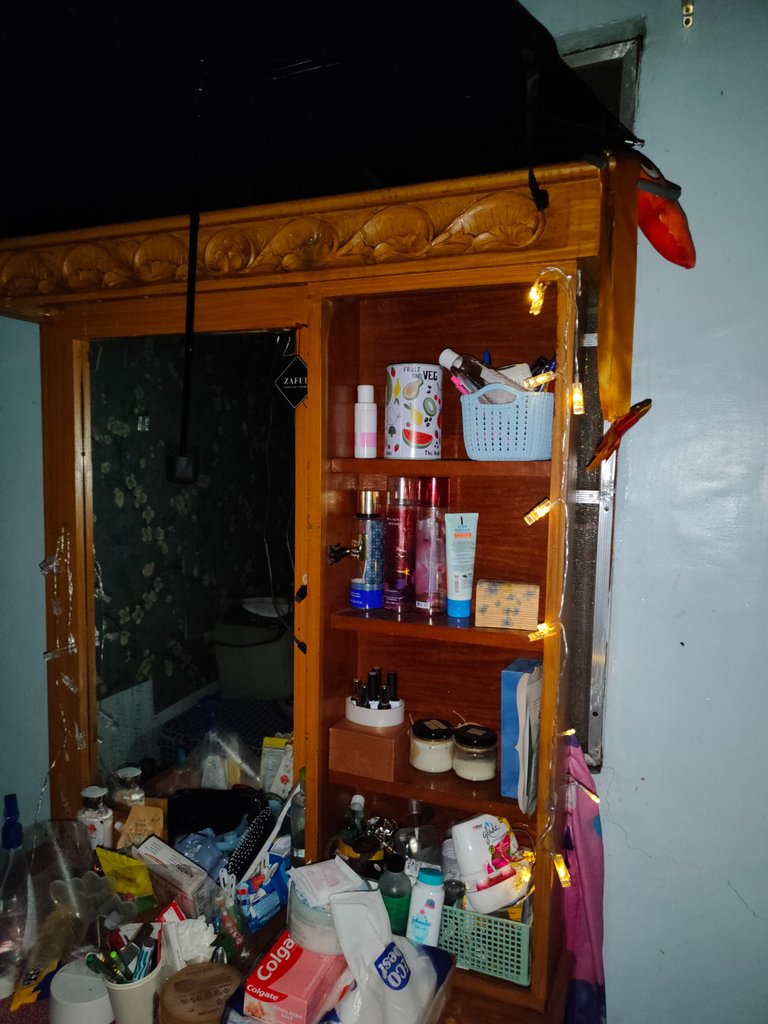 ____________________________________________
This time since the wind is blowing so hard slamming my window I immediately push the cabinet to cover the window but am still thankful that there is a screen covering the glass and protecting it not to hit inside my room.
I started crying out loud and I scream that I can't explain the feeling I am in, my ears started to get hurt because of the unexplainable sound of the strong wind. The sky lit up and you can see the green lights that you can imagine the Aurora lights or Northern lights. It is weird, yes it is. Can you imagine that the sound of the wind is like a baby crying?
Sounds exaggerated, right? But no it is true, I started to feel the strong rain and the water started to enter inside the room. Out of nowhere, I grab the umbrella to protect myself from the rain.
I was holding the cabinet from falling and it started shaking and I am afraid that the mirror will break. I can no longer stop the water from coming in and the sound of the slamming of the door makes it hard for me to focus on what to hold first.
I run immediately and close the door in my bathroom and put some water gallons behind and in front of the door to stop it from the slamming sound.
I already exhausted all my energy and I feel so tired from putting my effort into protecting myself and started crying as after how many hours the wind stopped from blowing so hard, the typhoon started to calm and I rushed into the bed and hug my pillow and say THANK YOU IT'S OVER.
---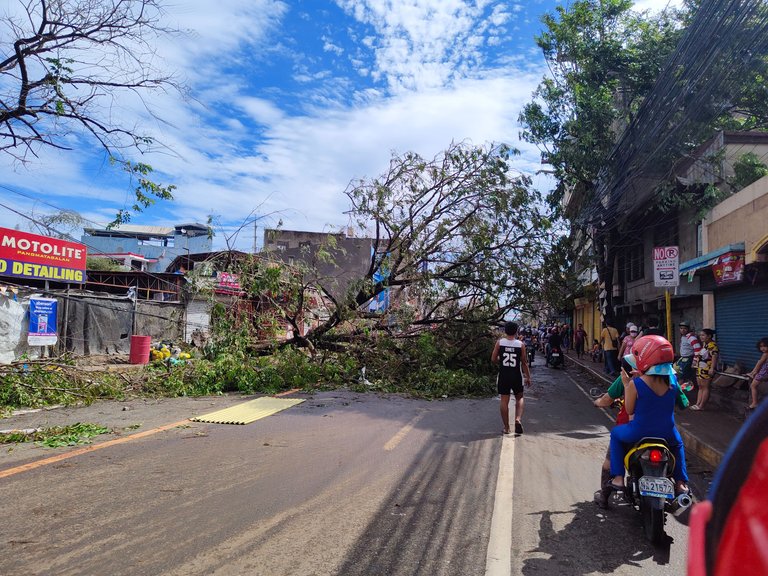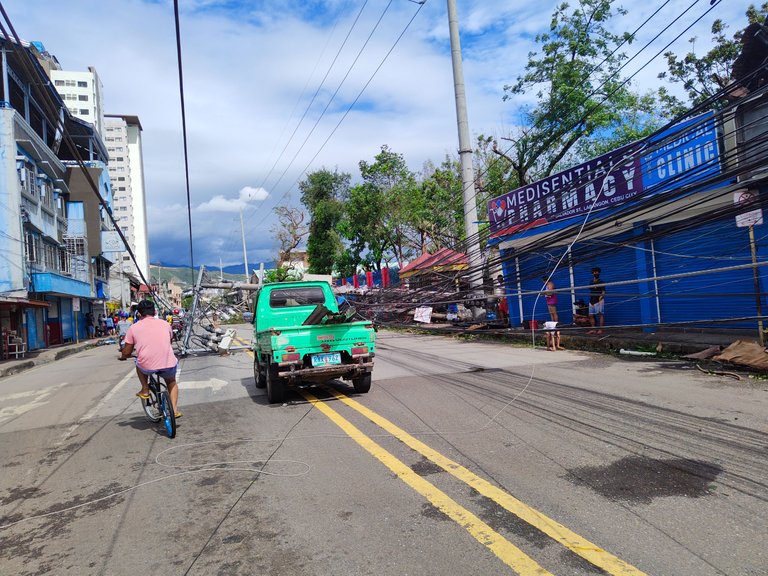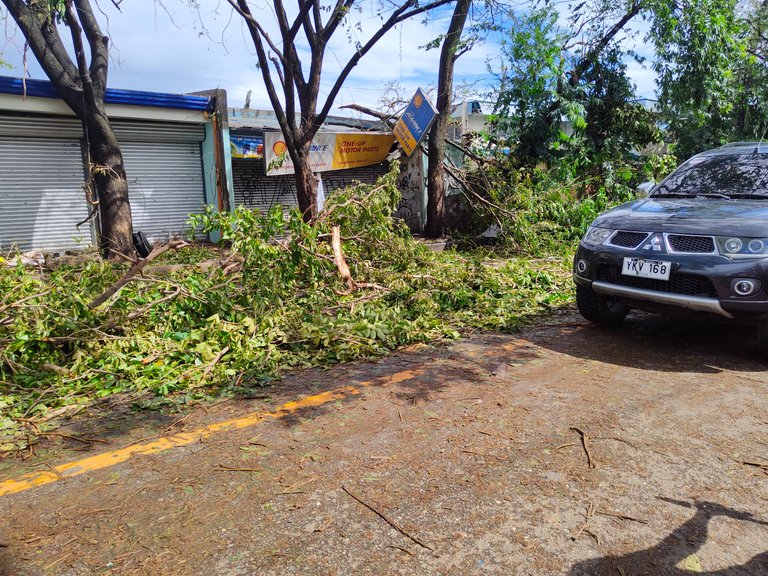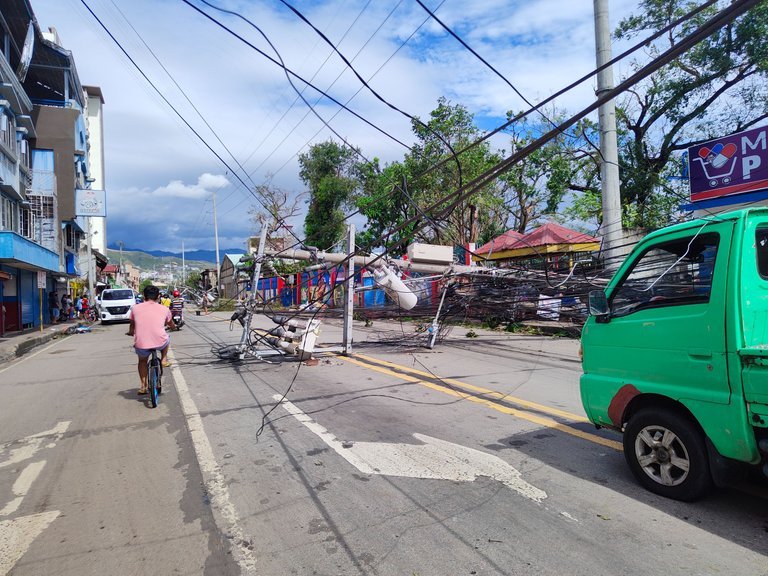 ---
Cebu is a total mess and nearby cities that were hit by the typhoon, a lot of electric posts have been affected and was cut, trees are on the road, the water in most places is still not working unless you have a water pump. Few people have electricity run by generators. The phone signal is unstable, some hotels were booked for those who can afford it, some condominiums have access to electric power and water as well as wifi but most of the people can't.
Currently, some of my friends are staying in our office for temporary shelter but running out of food. Our pantry can no longer provide enough food and some gasoline station can't cater to the people since they don't have backup power too.
I don't have any information on when everything will be back even the electricity or water and hoping this will not affect my plan to see my family and hope that this shall pass and people will still be able to celebrate the holiday.
Filipino still know how to turn an unfortunate event or disaster into a meaningful one. Our being resilient is top-notch and not a typhoon nor disaster can eradicate how loving and united Filipinos are during this time.
---
We will bounce back from this in no time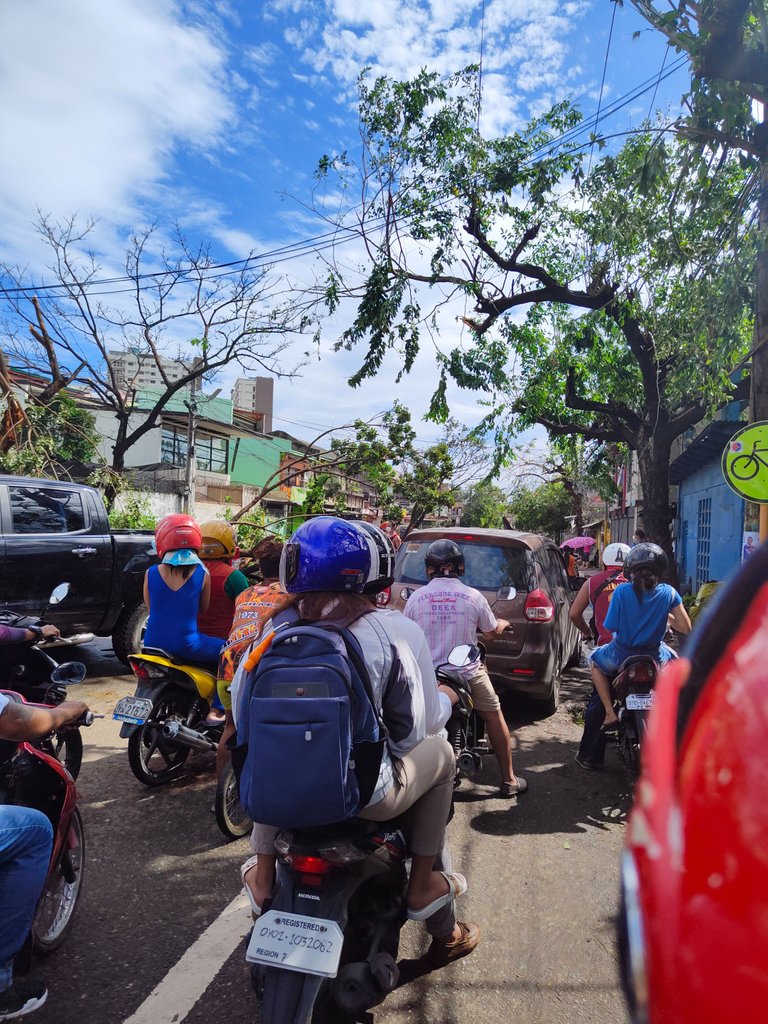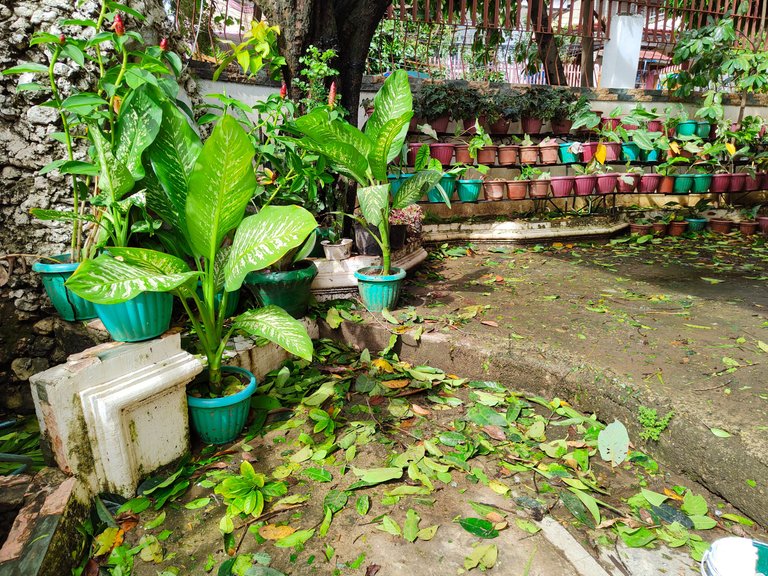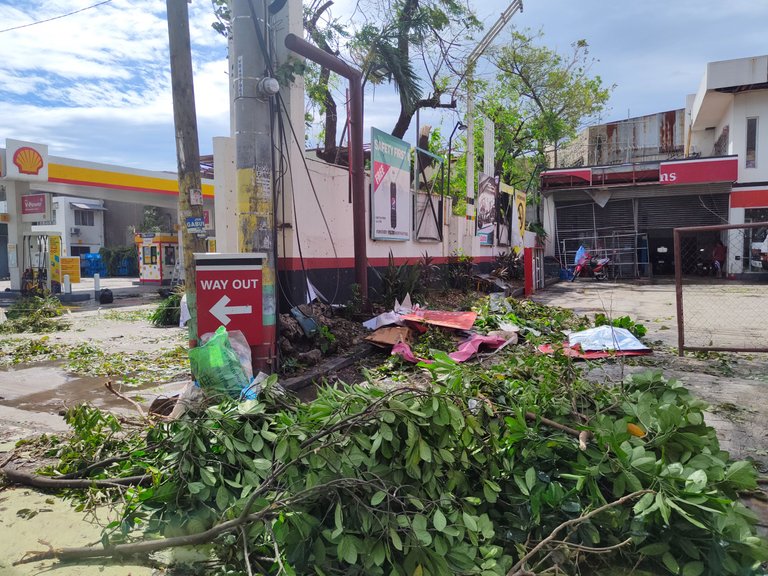 ---
Good thing I have people who helped me during this time and I am praying for those people who lost their houses and properties during the typhoon.
Take care everyone and praying for everyone's safety. 🙏🙏🙏
---
---