MY FIRST EXPERIENCE CROSSING AN INTERNATIONAL BORDER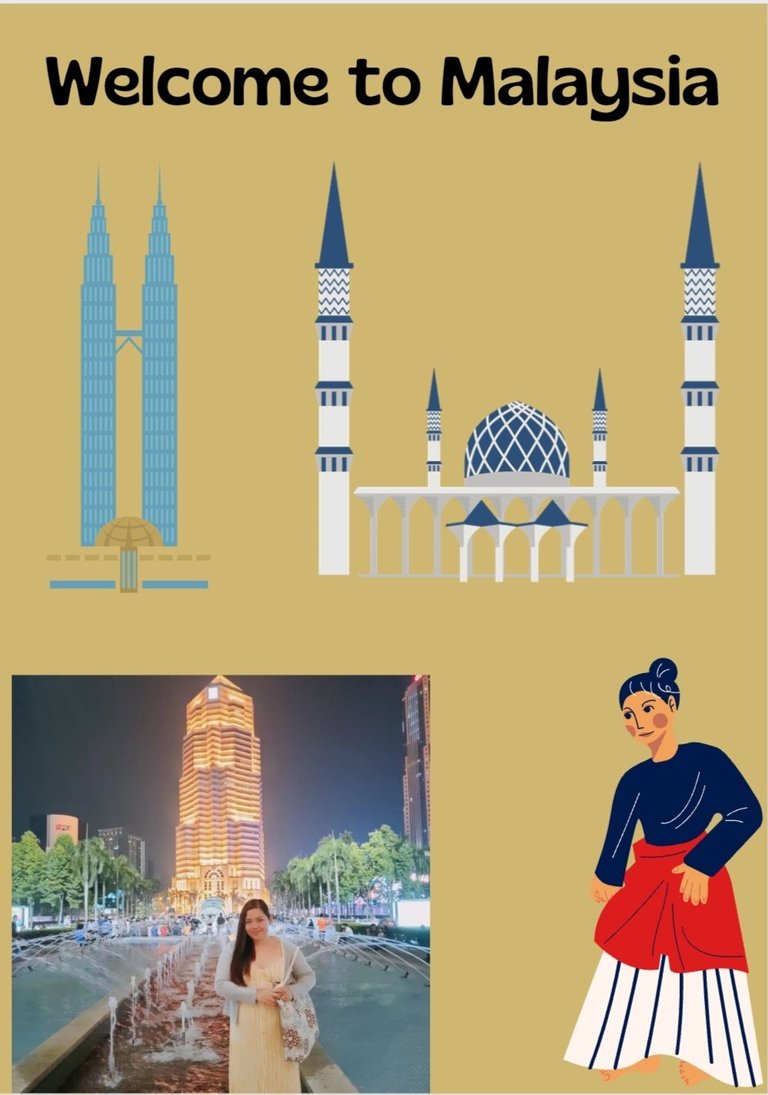 How's your weekend going, hivers? As promised, I will share my first experience crossing the border from Singapore to Kuala Lumpur, Malaysia with you so here it goes.
It has been my ultimate goal to cross the border since visiting Singapore in previous years, but time is limited, so this time I made sure that my stay is longer than the last.
I landed in Singapore late Friday night, and my friends met me at the airport. We've already discussed what we need to do, so instead of hanging out late, we're off to get some food and head to their flat.
---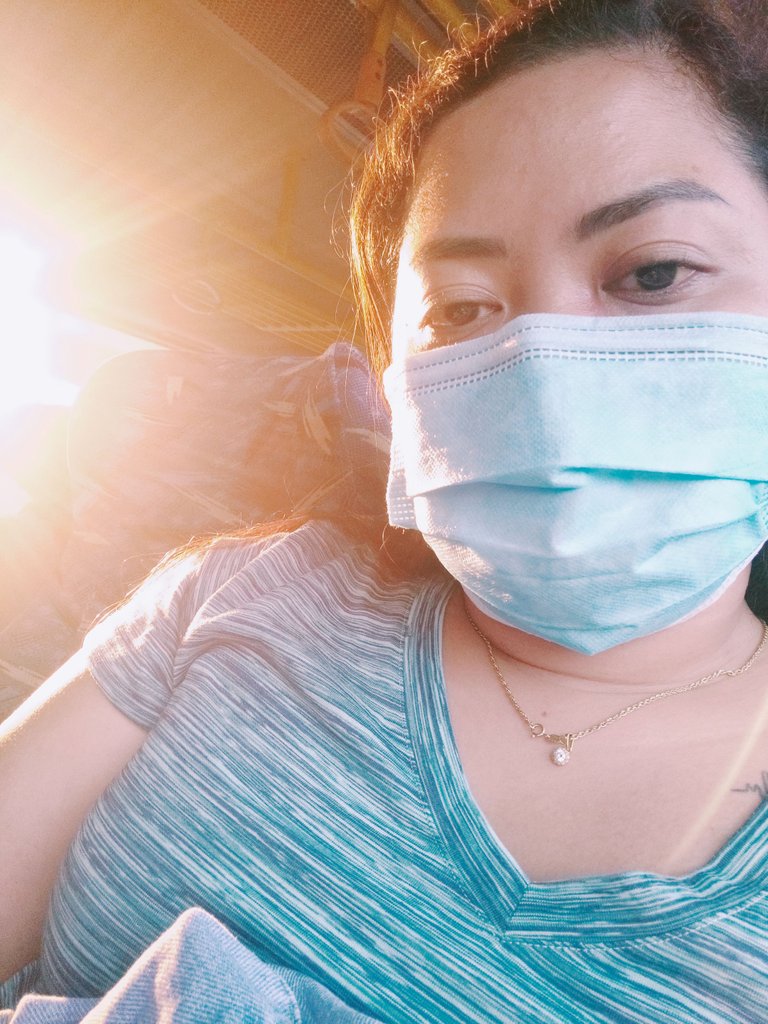 I set my alarm for 5 a.m., but they stated it was still early, so I went back to bed because I was exhausted after my travel. They woke me up at 6 a.m., and I wanted to take a shower, but my buddy warned me not to since the queue at the border is lengthy, and we need to get to Kuala Lumpur as soon as possible.
I despise traveling without having a shower, so leaving early was not a good idea. lol
So, the next time, be sure to plan ahead of time and clear the exact time you have to get ready for a trip, especially if it's your first time.
---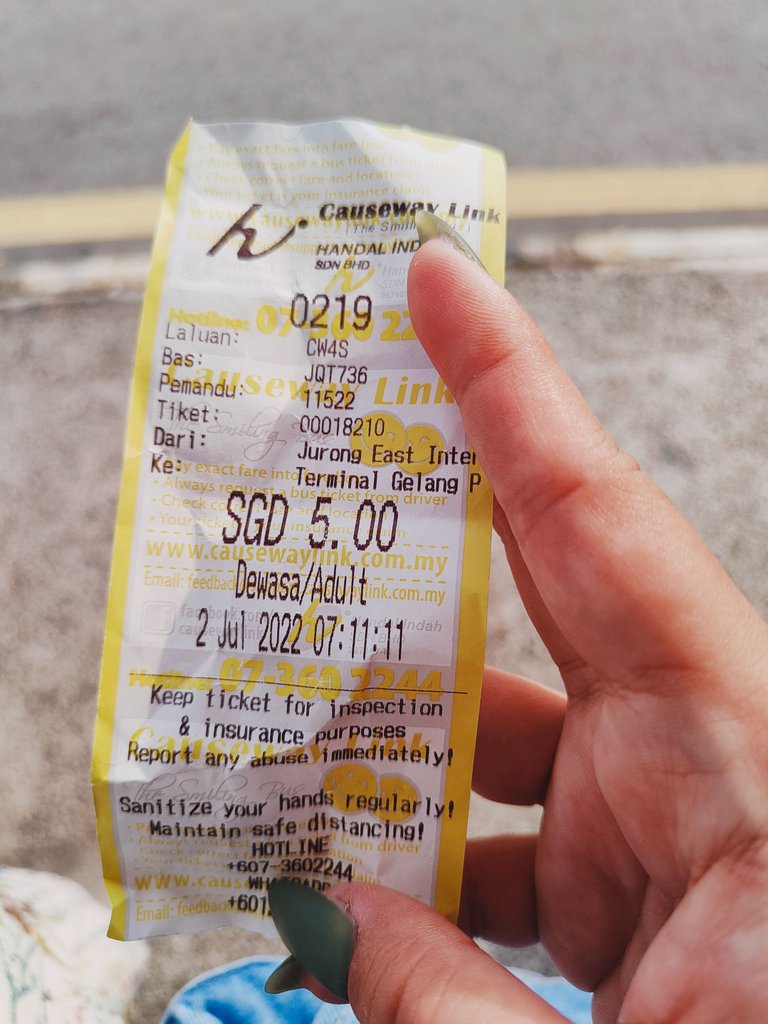 (Saan aabot ang 5 SGD mo?)
Yes, you may cross the border from Singapore to Malaysia for 5 SGD. So, with this money, we were able to go from one bus to another, which would get us in crossing the border.
---
We arrived at the bus terminal and waited for the yellow bus, which was the Causeway link. It will transport us from the bus stop to the departure hall or the border crossing where we must scan our passports.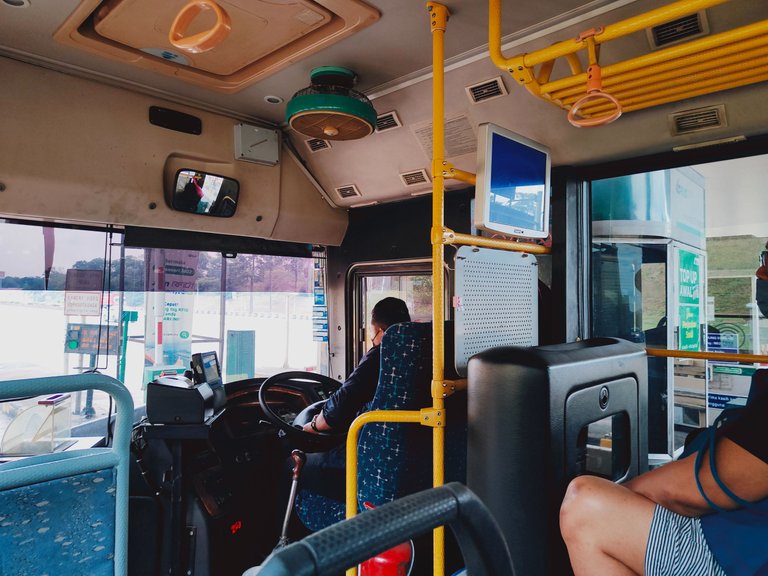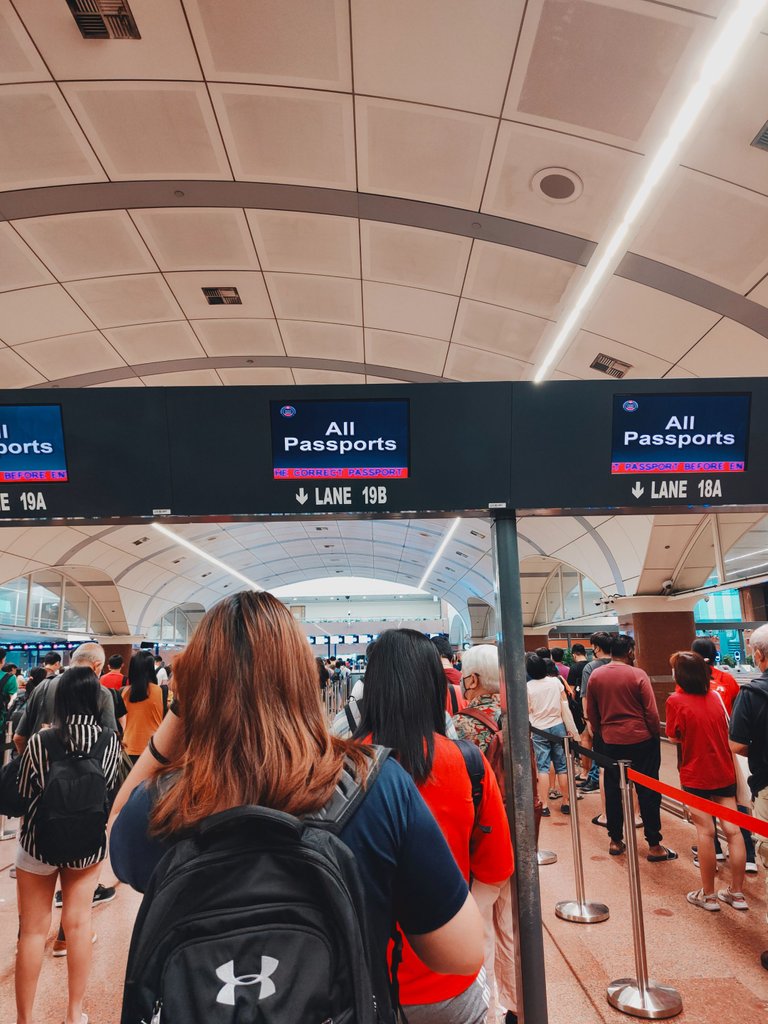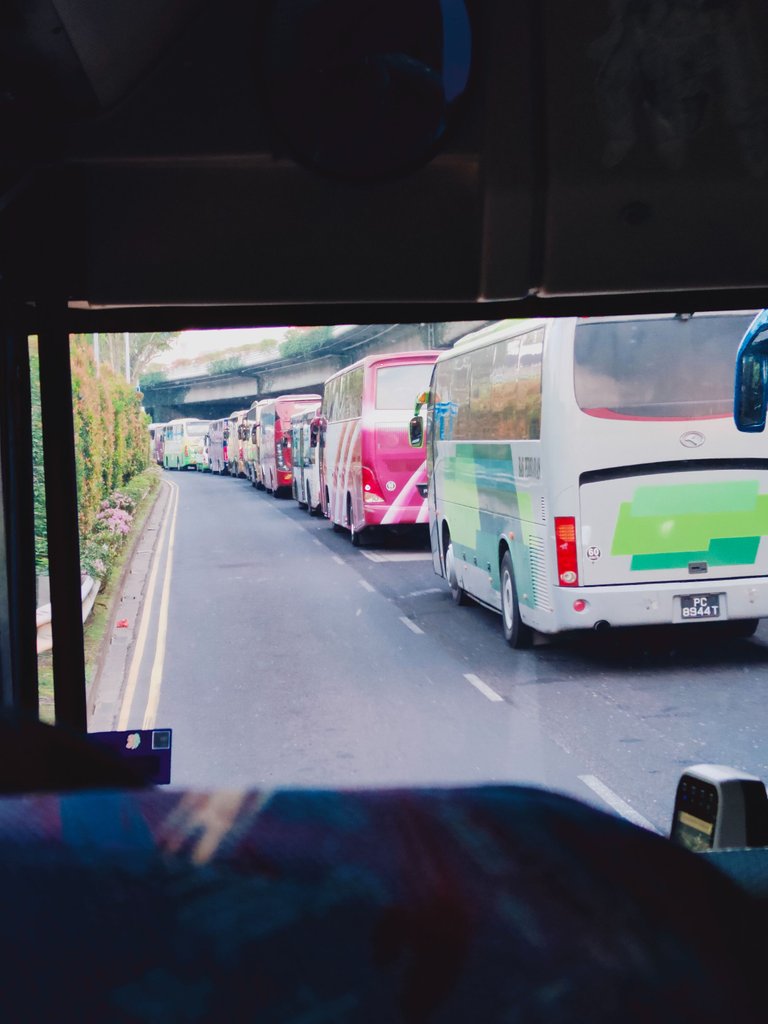 ---
Above are images of the long bus line to the border and the departure hall where we waited for our passports to be scanned. Cameras are not permitted after this line.
Following that, we waited for the next bus. We presented our ticket but did not pay anything. The ticket is valid for two more bus rides.
The next bus will take us to the bridge that connects Singapore-Malaysia. We next proceeded to Immigration to get our passports stamped. There is still no camera permitted, so I don't have any images, and the same question I was asked when I left the Philippines is what my purpose of the visit is and how long I should stay.
---
We waited for another bus to Larkin Bus Terminal after clearing customs. We bought a ticket for 29 RM at the Larkin bus terminal and if we convert it to peso it cost (365.73 PHP).
We left at 10:30 a.m. and arrived in Kuala Lumpur between 3:00 and 4:00 p.m.
---
GOING BACK TO SINGAPORE AND WHAT TO PRESENT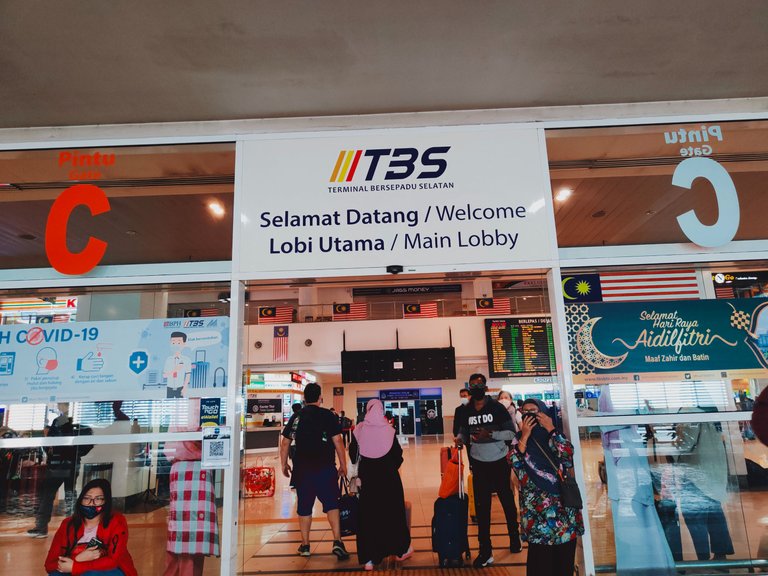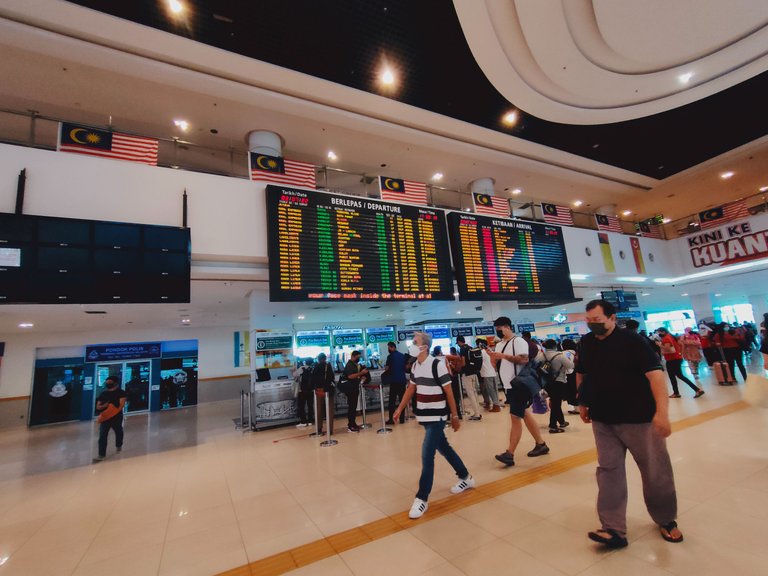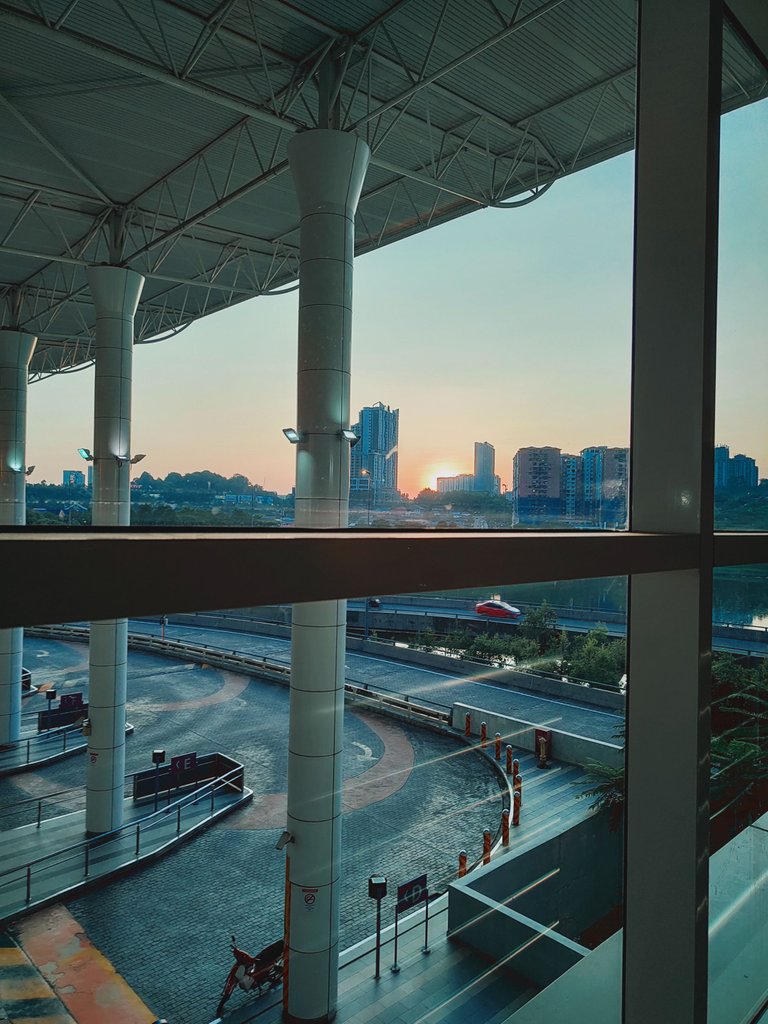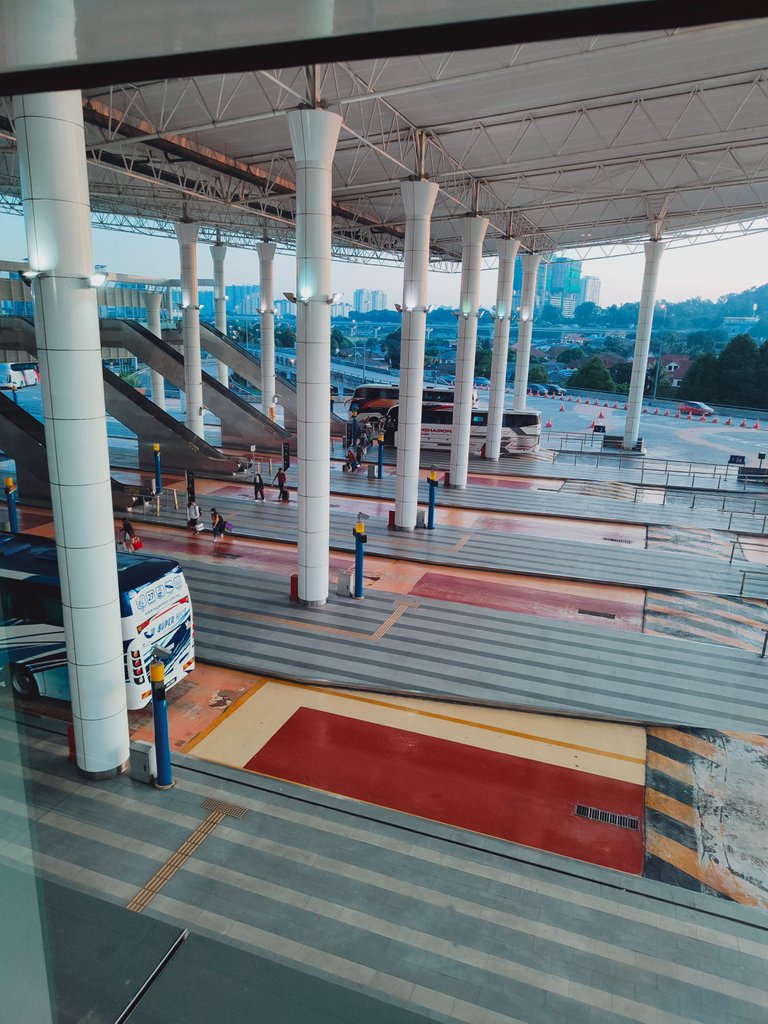 ---
It's time to return to Singapore after our brief visit to Malaysia. We hire a cab at 3 p.m. to drive us to TBS or (Terminal Bersepadu Selatan). We booked a ticket for 60 RM apiece (756.68 PHP) and left around 8 PM.
When we got on the bus, the driver asked whether we had our SG Arrival Card. I was pretty sure I had it, but I didn't realize I needed to download and fill out a new one since I crossed the border.
I was able to sleep on the bus, and we made it to Immigration, which is when the difficulty began. Because my passport did not detect the system because I did not fill out the ICA Form, I walked down to Immigration and filled out a new one, making me the last person to board the bus. We landed in Singapore safely about 1:40 AM after the last struggle.
So that's how I was able to cross the border and return to Singapore. I hope you learned something from my experience, and if you plan on crossing the border on your future trip, do your research first.
---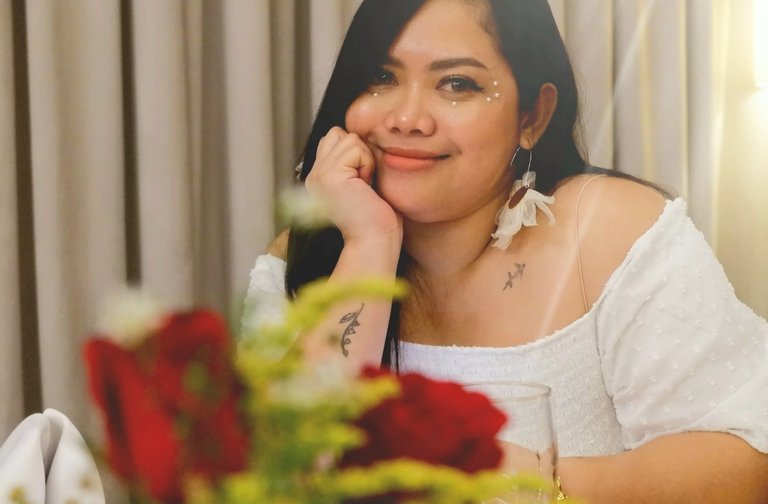 Explorewithsasha Blog about her passion, daily and weekly routine, travels, and experiences, and in between. I welcome comments and feedback to improve my content and to continue learning.
If you love what you read, feel free to comment, follow and upvote my content.
If you want to get to know me and reach out outside of this platform, feel free to check out my other social media accounts.
FACEBOOK
INSTAGRAM
---
---