Let's Power up Hive - HPUD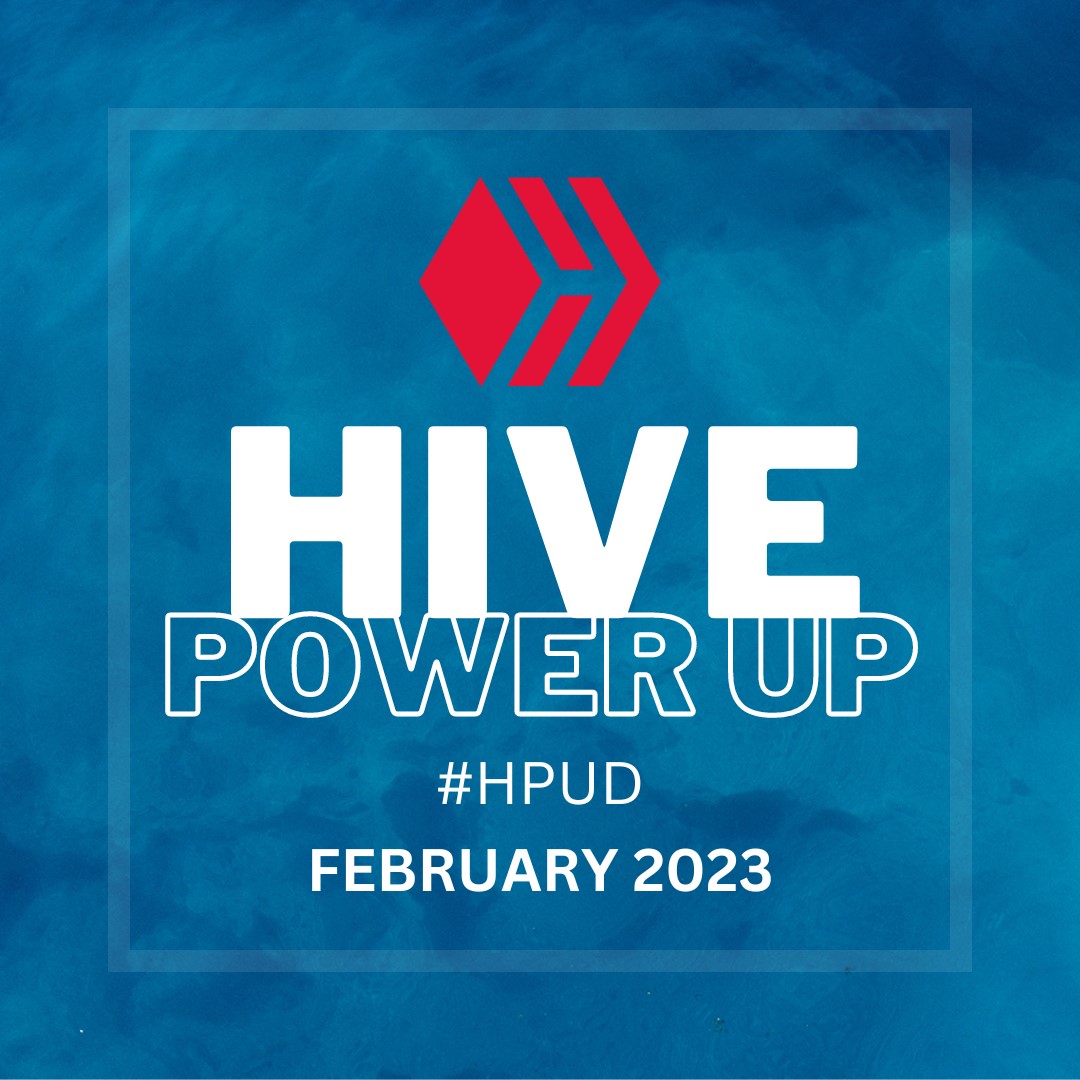 It is Hive Power Up Day today. And this is the second HPUD for 2023. How fast time flies and I wasn't sure I would be able to participate in this HPUD. But here I am again this month.
I have been busy with other things and have not paid too much focus on Hive. My Hive Power increased by 46.64 in January and with my 10 HP Power up today, it is at 218.
Since growing HBD is not my current goal, I have converted all rewards to be paid out in HP. I think I have to change that, during months like these where I have not been very active on Hive. The value of Hive has also gone up and that is also one of the reasons why I did not get as many Hive for my HBD. I had to swap some Bee tokens to participate in todays HPUD. And I am glad I had enough Bee tokens to swap to Hive.
Although a little slow, I am happy with my progress here on Hive.
If you want to take part, here are the requirements,
Your reputation must be above 39 and below 70.
Your total HIVE Power before the 1st of the month must be more than 100 and less than 8000.
You must power up at least 10 Hive. You must not be powering down.
Write a post on 1st day of the month with the tag #HivePUD (International) as one of your first 5 tags
You can check that you are posting within the 24 hour UTC time here - https://hivebuzz.me/@hivebuzz
Thank you for reading.
---
All photos are my own and created on Canva.
Posted Using LeoFinance Beta
---
---