New Year, New Goals.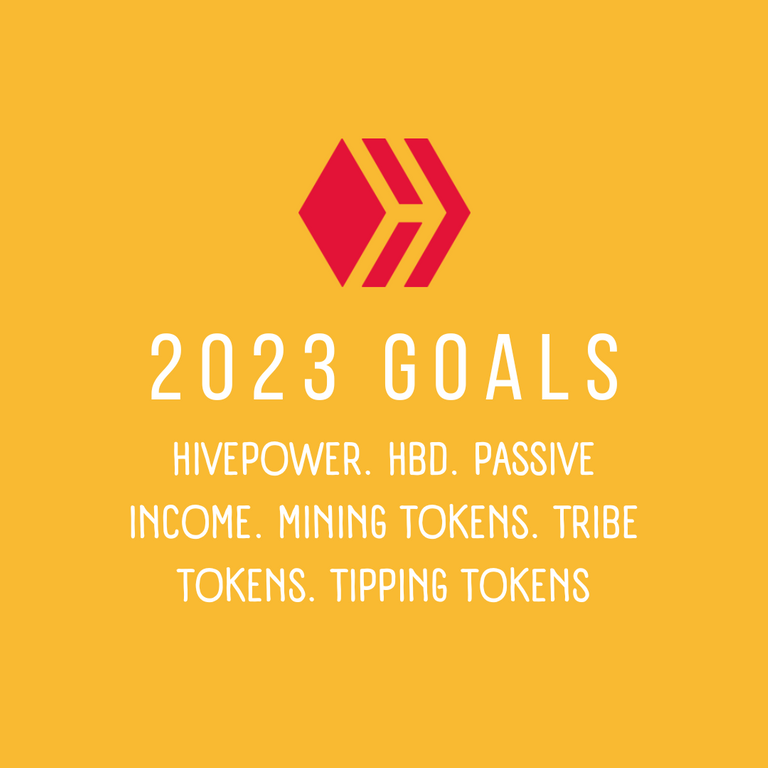 When I started Hive about 8 months ago, all I knew about Hive for the first couple of months was Hive and HBD. And then one day, I noticed the Tokens. I didn't focus on my tokens for a long time but I started to understand how to earn and the benefits of these tokens. There are not too many tokens on my radar, just a handful for now, but these tokens I believe will help me grow my earnings over a period of time.
I am not much of a gamer, and I don't have the time for it. So, as I make my goals for this year, I will not include gaming tokens to my list. My main Focus will be to grow HP, some of the Passive Income Tokens, Tribe and Tipping Tokens and a few Mining Tokens.
Hive Power

Wishful thinking? Maybe. Maybe Not. Although it is quite a bit of percentage increase. I am hopeful it is achievable. To achieve my HP goal, I should be more consistent in posting articles every week. And hopefully, that will help me in reaching my goal.
Passive Income Tokens

I have not saved any HBD last year, because I wanted to increase my HP. But for this year, I would like to save some HBD as well, but while the price of HP is still low, I will add up my HP. HP will still be my priority.
I hardly have any AWESOME and BRO tokens, so for now it feels like a good enough goal.
Tipping Tokens & Tribe Tokens

Mining Tokens

If I can stay committed to posting articles regularly, I think these goals are reasonable. The year has only just begun and I am optimistic for HIVE already.
Thank you for reading.
---
Image created on Canva
Posted Using LeoFinance Beta
---
---