Hive-naija weekend engagement: fame or money. // Money is a respectable phenomenon and fame without money is beautiful nonsense.
Thanks to all the @hivenaija crew, @starstrings01, and others, for this weekend's engagement topic. Meanwhile, money and fame are two important scarce commodities in society. Everyone is either striving to be famous or to make money. This is where you see people do all manner of things just to stand out in society.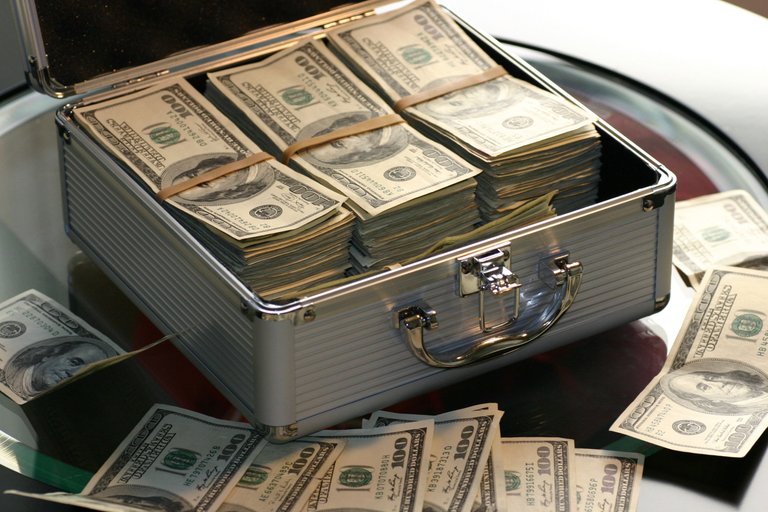 check in
In Nigeria for instance, we have witnessed cases where people go into ritual killings and sacrifices to make money. This is a pointer to the importance of money or wealth in a polity. On the other hand, we have seen cases where some people have stepped on people's feet to be famous even after making lots of money. This is also a pointer to the significance of fame. The most pronounced is the presidential candidate of the 'All Progressive Congress" Ahmed Tinubu. Despite all his wealth and his rickety health, he's still aspiring to be president. At this point, one can rightly say that he is going for fame.
For me, I believe that fame comes to a person based on the ability to put to use effectively his gift of grace(charisma), and not necessarily possessing wealth. Fame, in its default state, ought to come before wealth. In this instance, we can refer to our world hurdle champion Amosun, nobody knew her before now, but the mere fact that she broke the world's record has brought her to the limelight.
However, money is an indispensable factor in determining who gets what, when, and how. A person who possesses enough wealth can purchase fame. This is the angle that our politicians are guilty of. A man from nowhere will emerge as a political party flag bearer, probably wins an election and suddenly becomes popular.
In so many instances, facts have shown that those who wield economic power can achieve anything as well as fame in any area of their interest.
Therefore, in all that I am chasing, I would rather go for wealth than fame.
Thank you.
---
---