Attracting traffic to Proof of brain from twitter - Report 2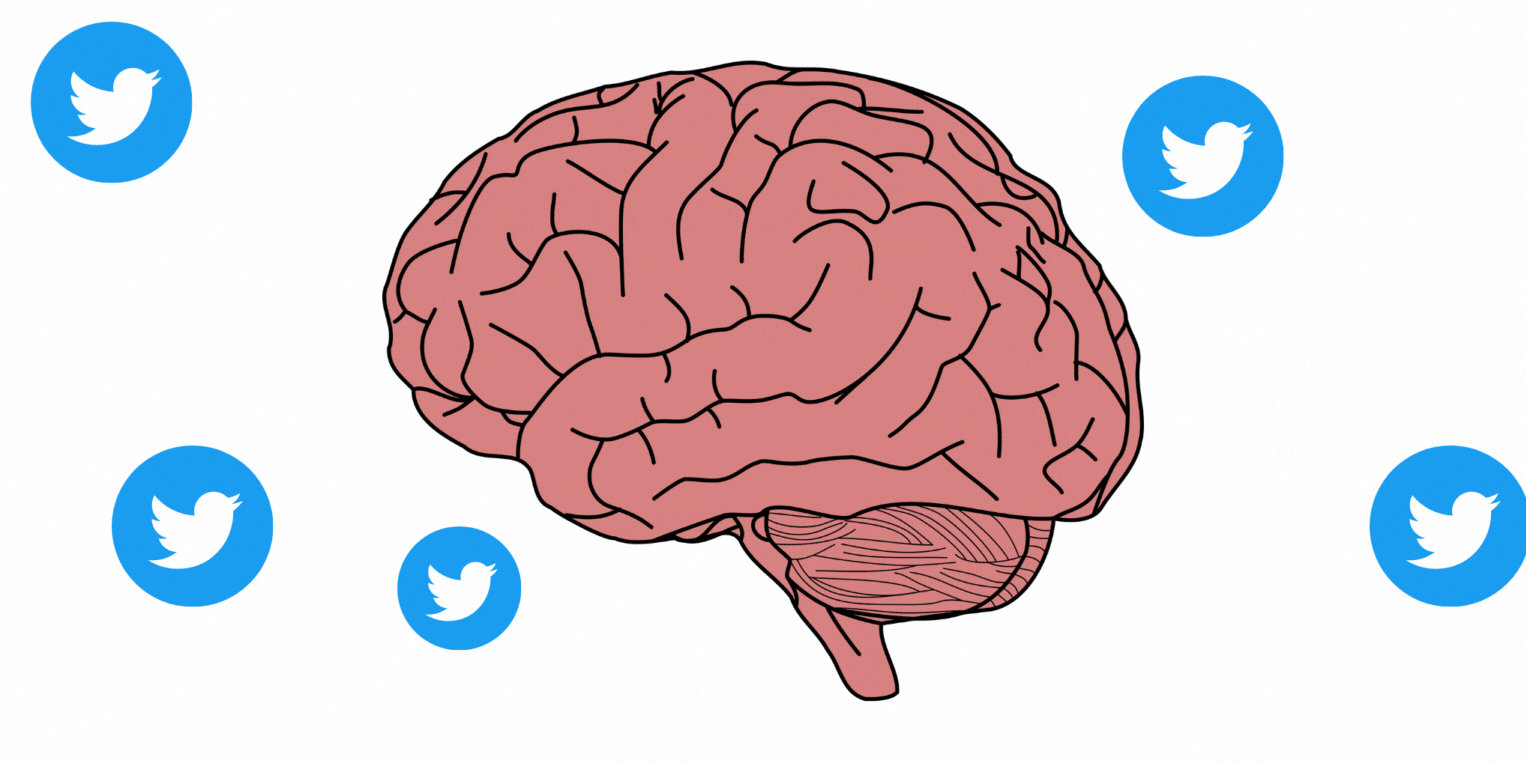 Hello everyone...
For this second report, I would like to say that it was a little difficult to find trending posts that talk about topics other than POB or something that has not been shared from the front end of the community and that is why I shared only 3 links, of course, I choose trending posts because that is the hook of this advertising. After all, if someone interested visits the community can get to see that posting quality content can get rewards.
That's why I will expand my search for the content beyond the trending page to find gems that will help attract the necessary traffic to Proof of brain.
---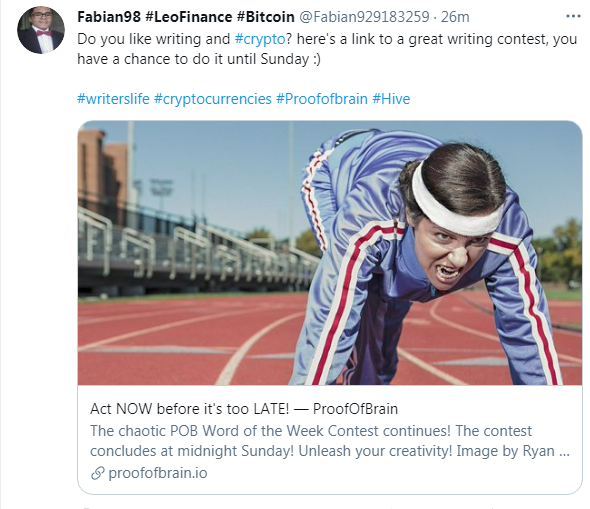 Tweet here
An incredible writing contest where weekly you share a word and you have to make meaningful writing, a very good initiative for all those who are taking their first steps in blogging and do not know what to publish, also to increase participation in the POB community.
---
---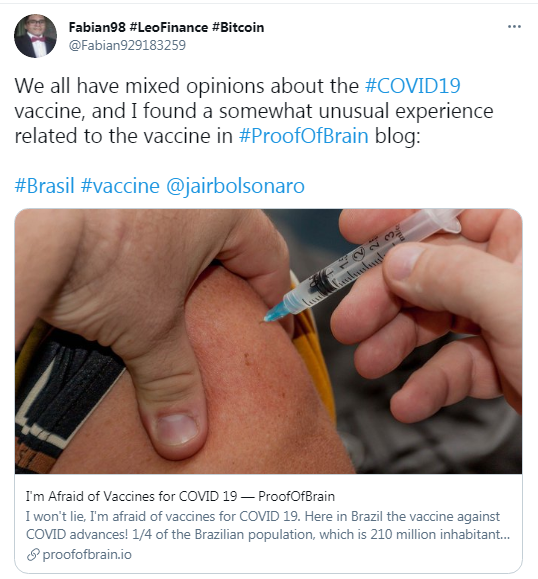 Tweet here
A very curious experience of jsantana about what happens to people in his community who have taken the vaccine, the truth when I read this seemed like something out of a resident evil movie, but it is well known that the side effects can be dangerous.
---
---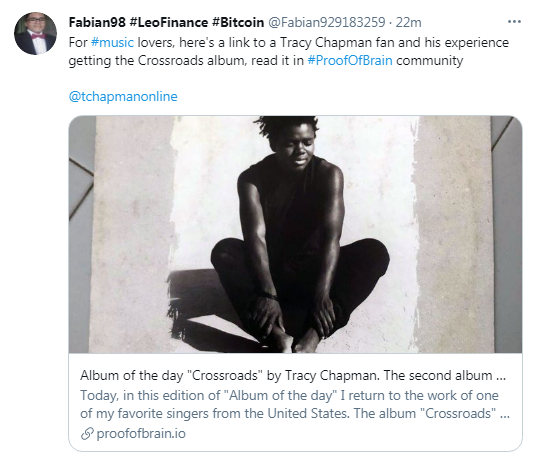 Tweet here
And finally, we have the emotion of a fan finding one of Tracy Chapman's best albums. It's great to read it as I share the same passion for the music of this great singer, her voice is so incredible and her lyrics too.
---
---
This has been all for today's report 06/16/21. If you have any suggestions you can let me know by writing me on twitter @Fabian929183259, also if you want to help this advertising campaign reach further you can retweet my twitter posts to have a wider reach, thank you very much for reading.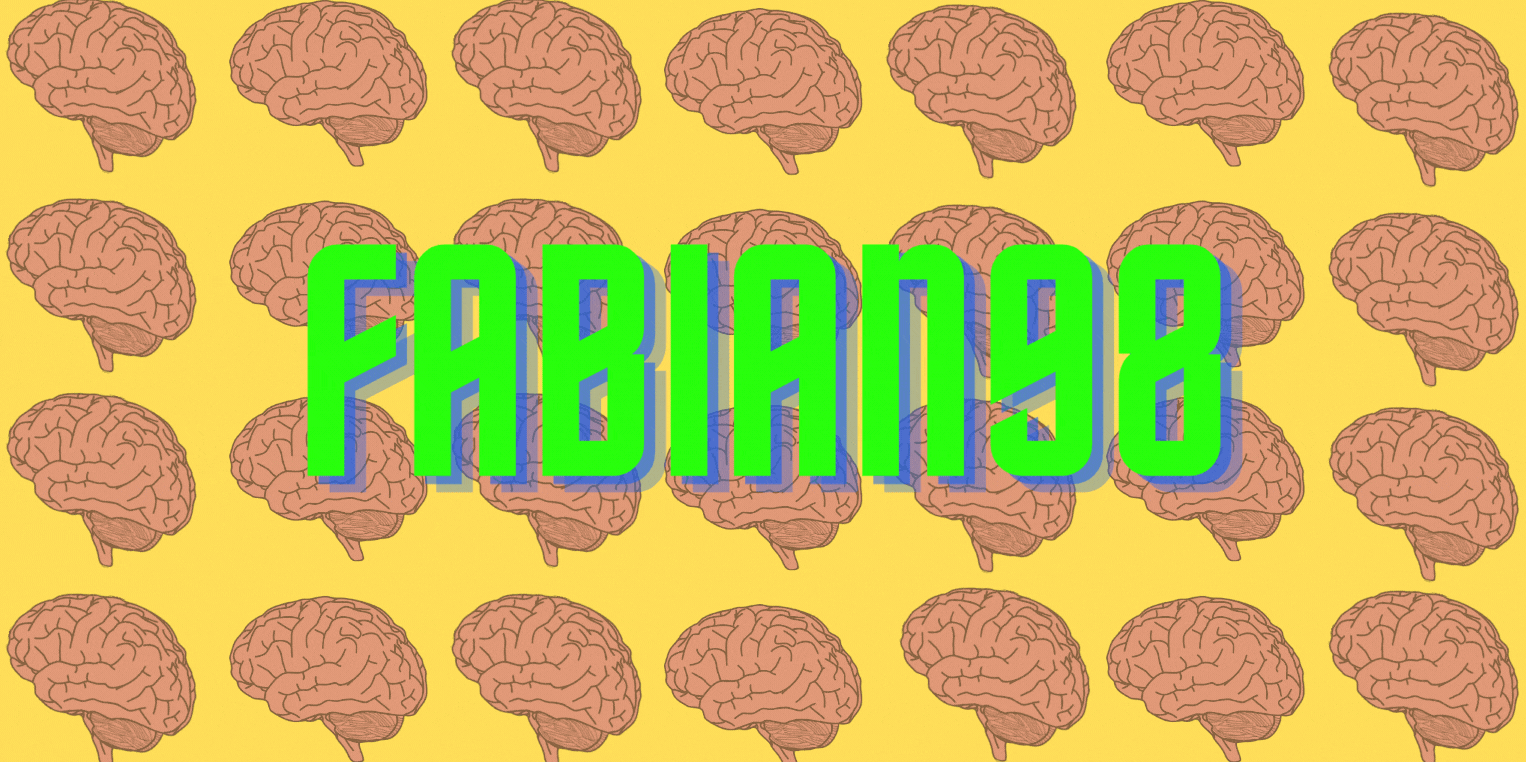 ---
Posted via proofofbrain.io
---
---