El salvador Vs. EL FUD: Who will win?

Since a few weeks ago when El Salvador said that it would implement bitcoin as legal tender and that the entire population could pay for goods and services with bitcoin, there were many conflicting opinions about it.

On the one hand, some wholeheartedly supported these decisions and said that it would change the course of the economy as we know it. And on the other side, we have those who were scared because they saw that the game was changing and if this trend continues they would be out of the game, so they started to spread FUD everywhere saying that this would bring serious economic consequences, destabilization, poverty, money laundering and colossal damage to the environment.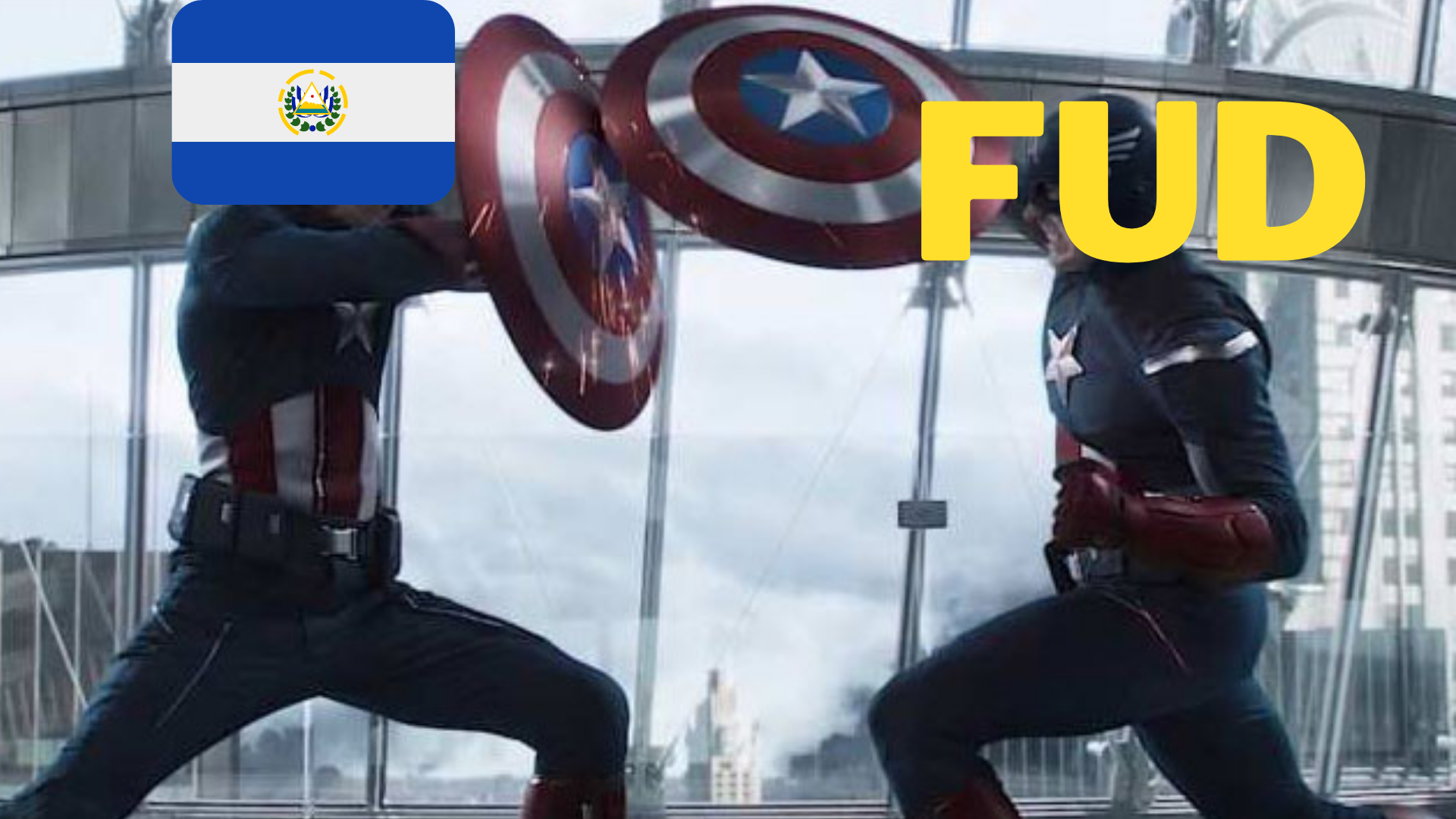 But ignoring all these baseless opinions, the savior has gone ahead with his plans and has worked hard so that in 3 months he can have bitcoin completely legal and with a working system for the entire population.
The IMF, in the beginning, was friendly and said that it was not against the new monetary policy that el salvador was taking, but now it seems that the face has changed and has focused on dissuading el salvador to move away from bitcoin, claiming that this decision will only bring financial, macroeconomic and legal problems, apart from environmental and transparency deficiencies.
So I would like to analyze each of these negative points that the IMF has said against the decision of the savior: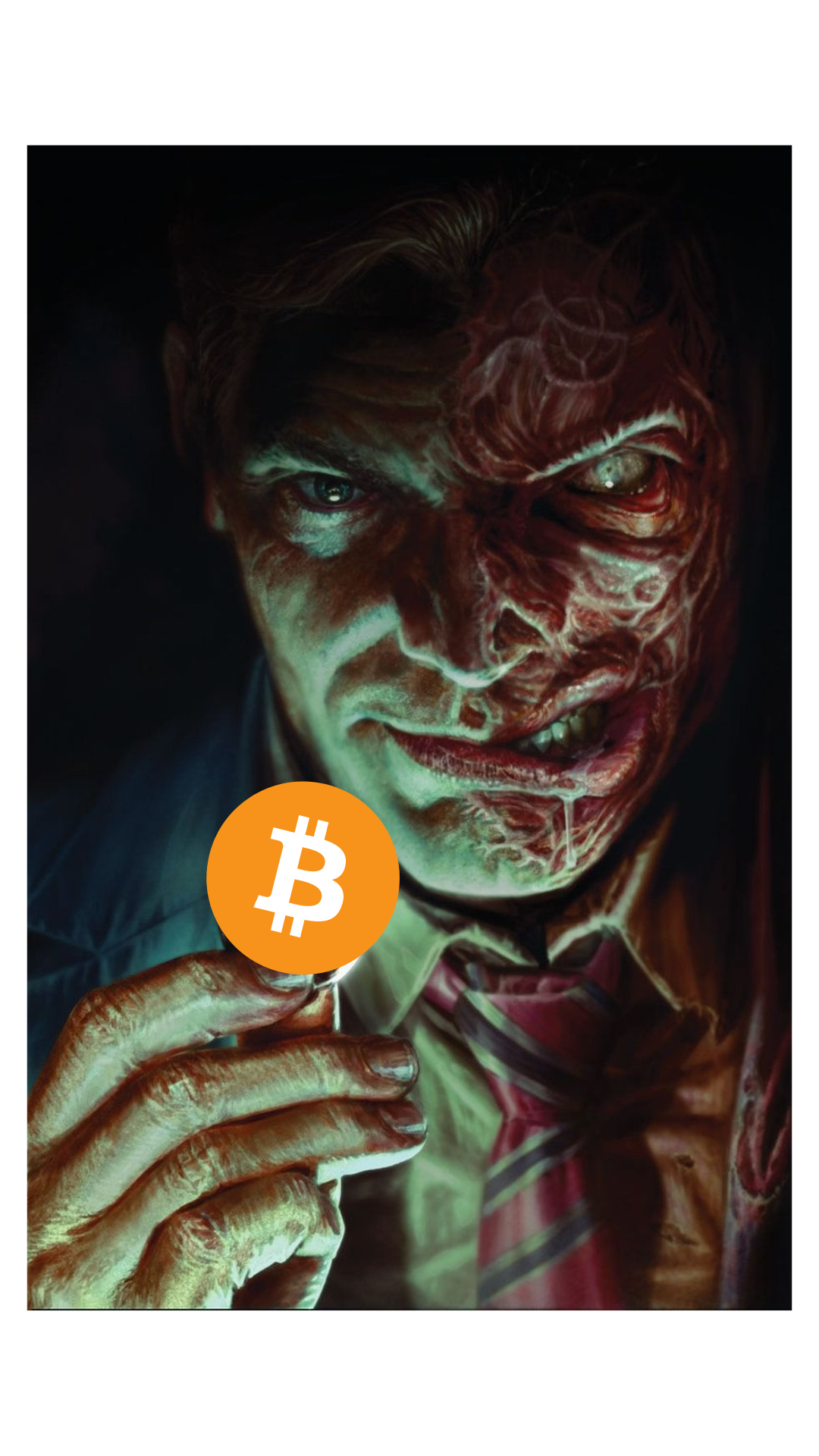 SOURCE
Financial, macroeconomic, and legal issues.
The bitcoin economy is very volatile, mainly because it has nothing to support it as a physical asset. Its value is given by supply and demand, i.e. if there is little supply but much demand the price will go up, but if there is much supply and little demand the price will go down.
Although recently it has also been seen that the price can also go up and down by external factors such as a millionaire investment that makes a lot of noise or by some idiot with Twitter that even though he has 1.5 billion in bitcoin, he says he will no longer accept it.
So, it is that same uncertainty as to the stability of bitcoin that politicians (and other things) are afraid of, unlike the dollar that is imposed as the most powerful currency (supposedly) that its value is based on gunmen and their ability to wipe anyone who gets in the way of the map (I would say that both have a baseless value).
So when El Salvador says that its economy will also depend on a cryptocurrency, everyone gets alarmed because if the price drops as it did in 2018 the value of the Salvadoran economy will drop as well.
But here is a very important point, nayib bukele said about this:
"The Bitcoin Law is ambitious but simple, it is also well structured to have zero risks for those who do not want to take risks. The government will guarantee convertibility to the exact dollar value at the time of the transaction."
This means that depending on the price of bitcoin, everything will be exchanged into dollars at the time of the transaction, so if bitcoin goes up or down it doesn't matter since you get your money for the exact dollar value.
Also, macroeconomic problems do not seem to be looming, since if you look at the crypto news all the crypto millionaires seem interested in el salvador, and also since the bticoin law was passed the real estate searches in el salvador have skyrocketed according to an analysis done by Documenting Bticoin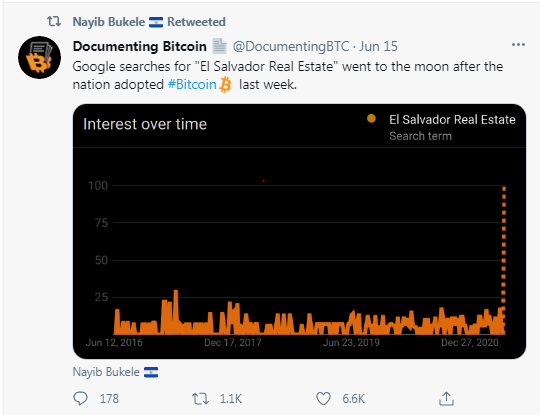 So benefits are pouring in from all sides, and this will lead to bitcoin becoming a more relevant currency.
Environmental deficiencies
On more than one occasion it has been said that bitcoin is the new nature killer since according to studies, bitcoin mining and transactions consume more energy per year than the entire UK and Argentina, and although it may be true putting on the table the number of transactions that are made per day or the huge number of bitcoin miners, I still think that these numbers are nothing compared to what the banking system of each country consumes, besides keeping the financial infrastructure running consumes much more energy, but I have not yet seen any executive or the president of any bank fighting for the closure of the banking agencies because of the damage to the environment.
The IMF pointed out that the bitcoin law in El Salvador would further aggravate the damage to the environment with bitcoin mining, but to this statement, I have 2 important points to debate:
According to Wikipedia data, the electricity sector in El Salvador is distributed in 40% fossil fuels and 60% renewable energy such as hydroelectric and geothermal energy and the same President announced that the energy from volcanoes would be used to mine bitcoins, so I do not see any damage to the environment.
According to data that we all know and that in all the reference pages of the current price of bitcoin, this currency has a finite supply of 21 million units, and if you look at the indicators currently is very close to complete the 19 million. Now, do you think more bitcoin mining will be needed when all the supply has been achieved?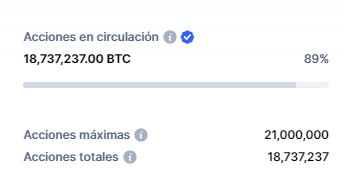 Transparency deficiencies?
I think that on this point there is no need to extend so much since all of us who have a brain know that the transactions you make on the blockchains are public and open to all, so everything, absolutely everything can be investigated for irregularities.
More deficiencies of transparency we find in physical money as it is untraceable and many criminals for many years prefer cash rather than digital.
In conclusion
As I referenced [in this article](https://hive. blog/hive-167922/@fabian98/tons-of-fud-against-bitcoin-and-much-more-more-to-come) all this that is going on against the adoption of cryptocurrencies, is just another move of the current economic system to seek relief and try to sustain itself from its imminent end, economies collapse and they are even more fragile than they seem, so it is only a matter of time to see how all the patches fall down and finally the titanic sinks, see how some shares of a world-famous company fell just because A single athlete did not want to drink coke, it is absurd all this.
In addition, these elites take advantage of the great misinformation that exists on these issues and therefore continue to gain ground, but when the truth comes to light, we will see how the control of these elites is decreasing to be in a lower plane or almost forgotten.
Keep your eyes open
Posted Using LeoFinance Beta
---
---