Sending Crypto via text messages is the next step to mass adoption.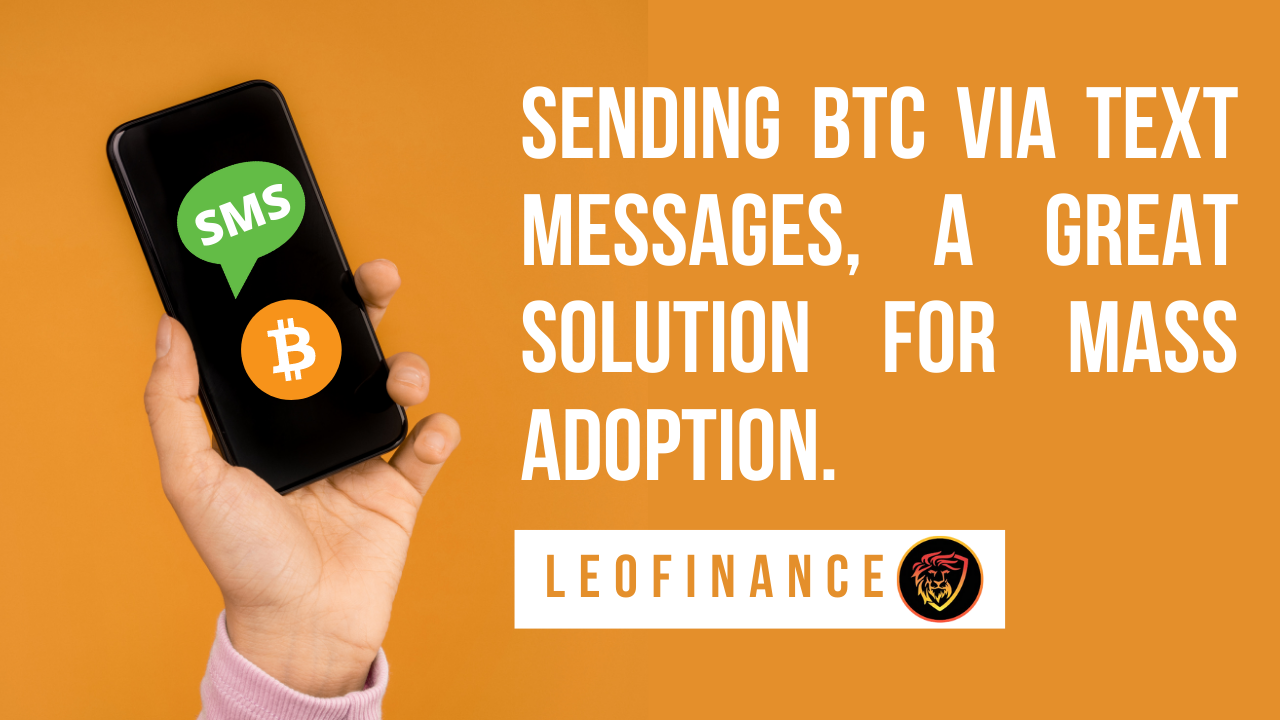 Hello everybody...
Mass adoption is more and more an undeniable reality, people are more and more used to hear about cryptocurrencies and use stablecoins as a daily means of payment, since they are faster, safer and totally economical when it comes to comiciones.
For example in my country Venezuela, paying for goods and services with Binance Pay is very common, you can already see in hundreds of establishments labels indicating that they accept cryptocurrencies, also payment applications are also adopting cryptocurrencies as it is an undeniable reality of a strong and secure monetary system.
But although cryptocurrencies are a great solution for an egalitarian world economy that covers every corner of the earth, there is still a long way to go for cryptocurrencies as a means of payment to reach everyone. If we look at the graph of adoption of cryptocurrencies worldwide of chainalysis, you will notice something very interesting and is that the countries where the adoption of cryptocurrencies is much higher, are developing countries, places where banking access is limited or does not cover the entire population, countries such as Vietnam, India, Pakistan, Venezuela, Nigeria, Kenya, among others.
But a limitation in these countries is that the technology is very limited, especially in African countries, where not all the population has access to internet or a smartphone, this can greatly limit the adoption because to use cryptocurrencies you need internet and at least a smartphone or laptop. But it seems that this may change, as a new service is being developed where you can send BTC through messages to allow a massive adoption in countries where having smartphones or internet is expensive.
Kgothatso Ngako the developer of this idea explains his contribution to the African community:
A person, literally without internet access, can go from not having Bitcoin to having it and then go on to spend it.
This idea of sending bitcoin without internet and through text messages is not something totally new, since 2 years ago in Venezuela a group of entrepreneurs was also developing a satellite so that in Venezuela also the entire population of the country can have access to cryptocurrencies through text messages without internet. But no information about this has been published for months. But other countries like Brazil and El Salvador are also implementing this idea to make cryptocurrency transactions without internet.
But focusing on Kgothatso Ngako's project, he explains that what motivates him to make this service a reality is that the number of cell phones in Africa is double the number of people. However, the penetration of smartphones with Internet access remains low. And a report on the use of SMS to send money showed that 94% of financial transactions in Africa are done through USSD, the protocol used to send text messages, while only 6% of these transactions are done through mobile applications. So developing a system where people can send cryptocurrency without internet and with conventional phones is a good market idea.
So Kgothatso Ngako has developed Machankura, a system that converts a cell phone number into a Lightning address, making it quick and easy to send and receive money. Using codes related to the Machankura application you can send money in the countries Ghana, Kenya, Malawi, Nigeria, South Africa and Uganda.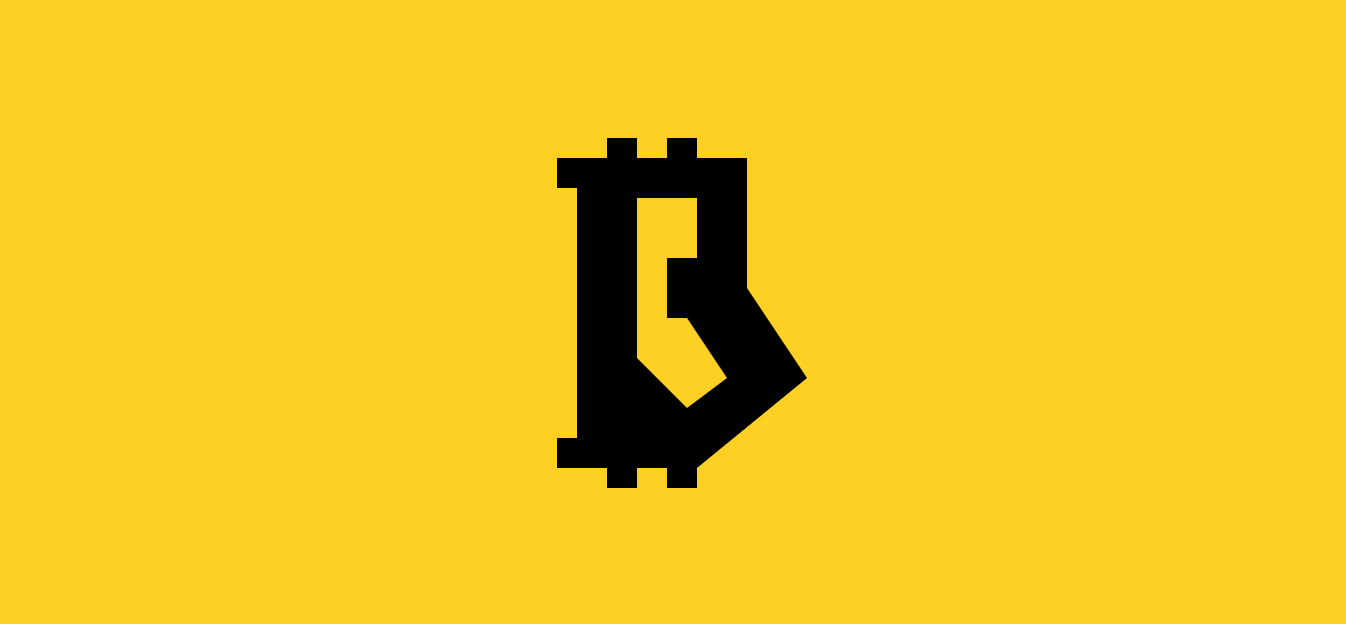 SOURCE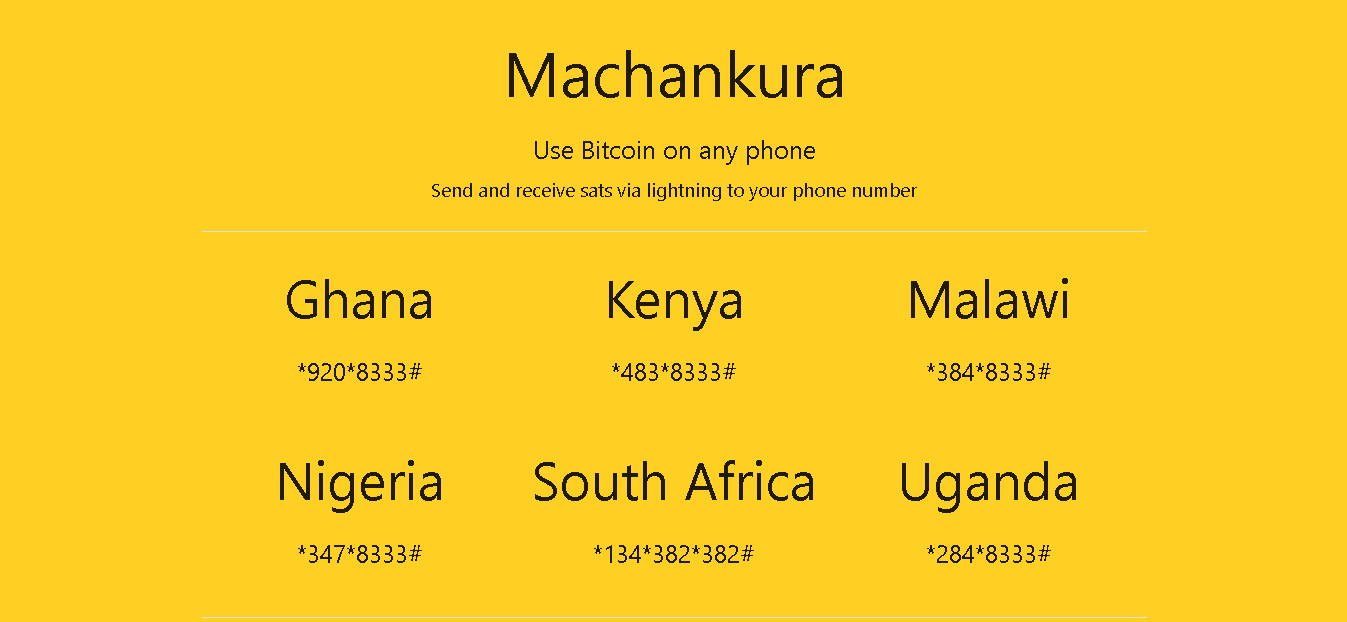 SOURCE
This Machankura development, although it is initially intended to send and receive bitcoin could also be extended to other popular cryptocurrencies such as Stabelcoins, in addition to this could be taken to other countries such as those in the Asian region, and in Venezuela and other Latin American countries, where these systems of sending money through messages are already very common.
Now, this could also be a new challenge or development for Hive and its developers, since this Lightning service could be implemented in Hive to send and receive HIVE through text messages. In fact @brianoflondon has already developed a Lightning system where you can go from BTC to HIVE and vice versa. So implementing it in text messages would also be a very interesting development that could boost Hive as a cryptocurrency in the world.
but what do you think about this' let me know in the comments.
Posted Using LeoFinance Beta
---
---