The Mysterious Terrorist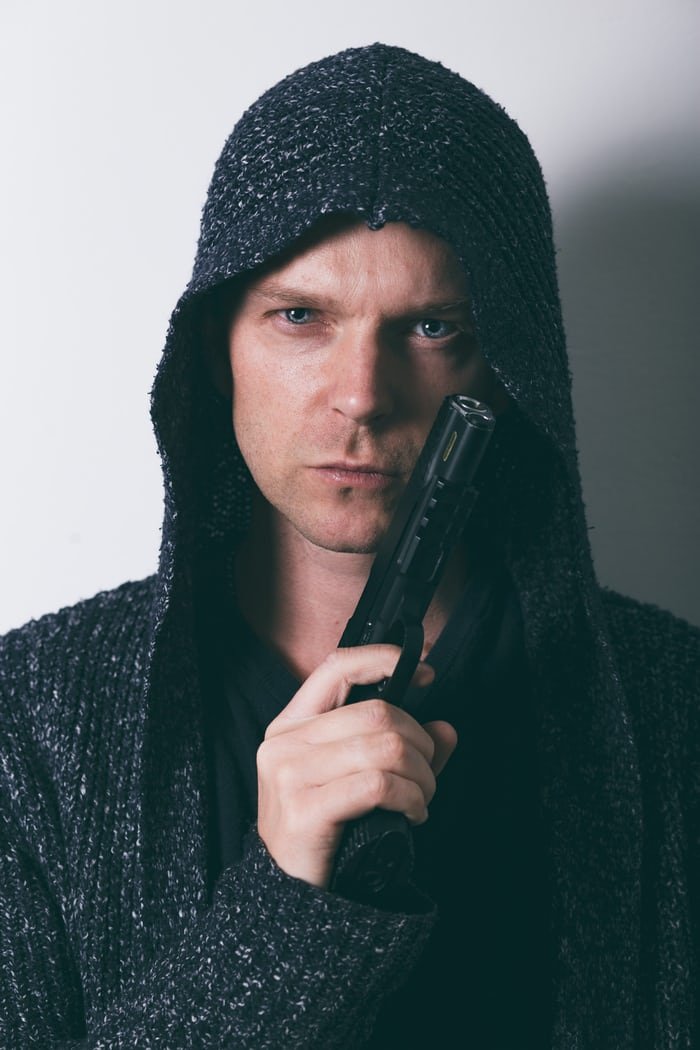 Source
Once upon a time in an Area where I live in Rivers State, Nigeria there was this terrorist who became a threat to every lives .
He goes by the name IGBUDU meaning Big Oracle , he was a leader of a deadly cult group called iceland and he was said to be just 23 years of age as at then but he was shaking the town by his evil acts.
Every day we keep on hearing news of dead case and people killed by him. This killings was becoming unbearable for the people and the government even the police in that area were also afraid of him due to the arms which they had and the spiritual powers, people that knows him that close said he was possessed by the deity which their family served and he was the one choosing to serve next, he has the ability to disappear at any point in time making hard for just an ordinary person to find him.
He kept on committing crime and always getting away with it. There was this day when they went for a tough mission and most of them were unable to escape in a town, his assistant in command was also trapped and was caught, killed and beheaded by the town vigilante. We all taught this will be a good news for us and this will serve as a threat to the terrorist also but little did we know that will be the beginning of more killings, they all planned a day when they will go and revenge the death of this assistant in command, it was a Sunday morning when everyone was just preparing for their various activities and services when this terrorist arrived in the town and no one knew, they spread and planned their selfs, before the villagers could know what is happening, they started shooting sporadically killing hundreds of souls, they almost wiped away the whole community, it was weeping and sorrow for ever body in that community that day and everyone was shocked and became more afraid, everyone had to run away from the community to live in the bush for that period because he threatened to come back and kill more souls.
This is evil act kept on repeating itself going from one village to another and killing hundreds of youths, and it seems the government could not handle it or do something about it, we all became very afraid because if the government could not stop this who are we, if this killing should continue that means we will all be wiped out, it became a mystery to us, there have been an attempt to catch him but to no avail.
The good news came one night after the were going for a mission which they did not know it was their final mission, after they had claimed that they will not kill again and the government had granted them amnesty, they will went ahead with their evil act, they were going to another town for their usual operation when they had a fatal accident, their car collided with a bus of pastors coming back from a missionary journey too and their car tumbled killing all of them, although the terrorist was trying to escape but the accident was too fatal that all his bones were broken, in the next minute the police where there and they had to make sure they were all dead.
There was joy and happiness in the whole state, everyone became happy, we taught this mystery will not end but it seems when men could not handle it God has to show himself sacrificing his servants, in life nothing goes for nothing, you have to sacrifice big to get big things.
That was then end of the mysterious terrorist.
A true life story.
Thank you for reading
---
---