how is the development of BTC and HIVE today?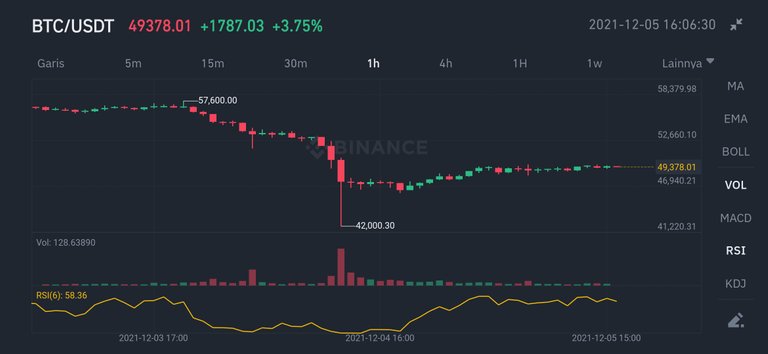 BTC on Binance
---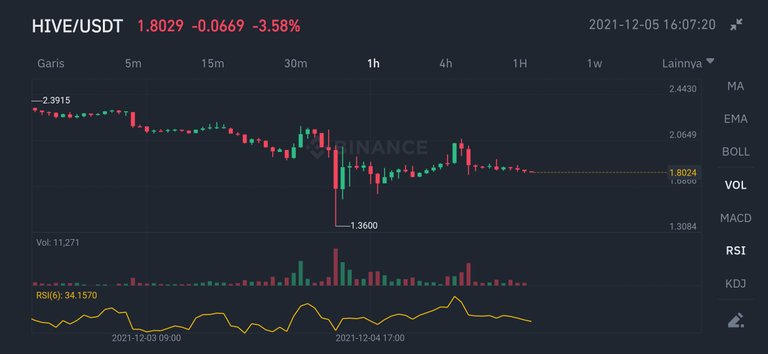 HIVE on Binance
---
after the decline in BTC yesterday this has had a lot of impact on other coins. one of them HIVE also decreased quite drastically. Yesterday BTC fell to touch the price of 42k this made other coins also fell by 30%. However, today it has improved again even though BTC is not yet at 50k and above. We can move the market See there's been a very nice change.Now the price of BTC on Binance is almost close to 50k or around 49k+ now.
What about HIVE whether there is an increase or even an imbalance for now. After yesterday's drastic increase, Hive also went down with BTC. Now there has been a difference since going down and it has gone up again even it has crossed $2 and now it has also fallen a little below $2. Things like this usually happen when the market is red. I think BTC and HIVE will be back in the green for the next few days. In the chart pattern above we can see the current stability. We have to monitor it every day with these two coins. Hive for me has become a natural place to live if you have to see it every day.
How do you view BTC and HIVE, will they continue to rise or will they be flat like the chart that happened today?
---
This is my post yesterday about BTC and HIVE
https://leofinance.io/@fajarsdq/when-btc-drops-freely-it-affects-all-coins-including-hive
---
Posted Using LeoFinance Beta
---
---