Less Of Me (#MoT - Day #12)
In discussing this Month of Thanksgiving Challenge more with my wife, she mentioned that she is thankful that we have both lost a good deal of weight over the last year and a half or so. I must admit it does make some things easier without having to carry all of that extra weight. My wife is doing a wonderful job in keeping her weight down and even though I have lost about eight inches off my waist, I still have about 15-20 more pounds I want to lose.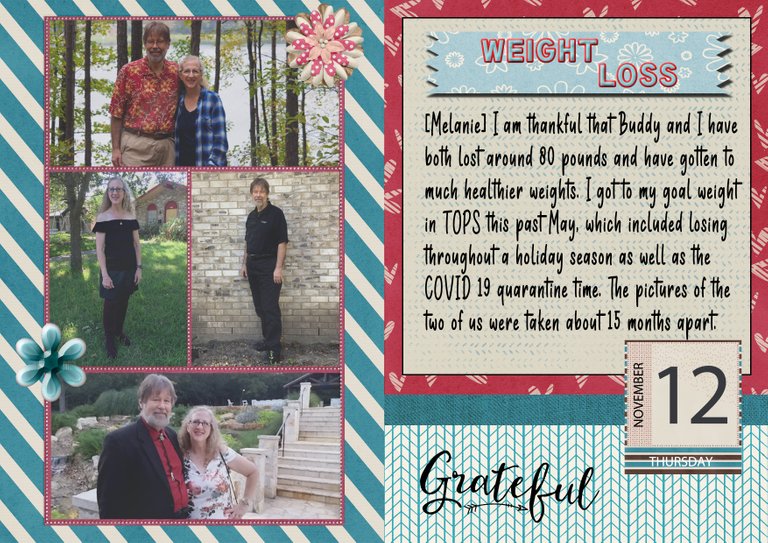 If you are just now discovering the Month of Thanksgiving Challenge, I would encourage you to document something every day for the rest of the month that you are thankful for and share it with others. You can read more about the challenge HERE. If you would like to read more of these Month of Thanksgiving Challenge posts, you can find them in the Family History Community. If you do decide to share something you are grateful for (in a post or just off the cuff), leave me a comment (you don't have to provide photo pages like mine...I am planning to put mine in a book once the month is complete). I'd love to know how you have been blessed.
---
---