So Many Things to be Thankful For (#MoT - Day #15)
My daughter has been keeping journals for several years now. As a part of this process, she likes to make notes in various colors (she has always been a fan of colorful and sparkly things). Periodically, she will go back and reread what she has written in order to remember what she has been through in the past. My entry in today's Month of Thanksgiving Challenge is her response to recently perusing what she had written a few years ago.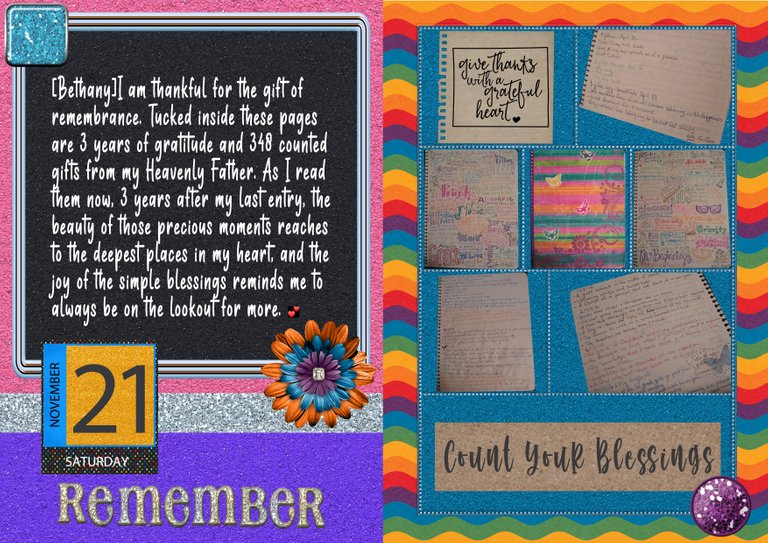 This post is a part of the Month of Thanksgiving Challenge. You can read more about it HERE. Leave me a comment about your Month of Thanksgiving post or just something you are thankful about. And, once again, I am thankful that you took the time to read this post.
---
---